Australia's largest and most popular outdoors lifestyle, recreational and adventure event, the National 4X4 Outdoors Show, is heading to Melbourne!
Taking place at Melbourne Showgrounds over 3 jam-packed days, you won't want to miss the off-road camper trailers, caravans and tents, new model 4WDs, aftermarket accessories, camping gear, fishing gear and more. Thousands of products will be on show from the industry's leading outdoor lifestyle brands and retailers.
What's on at the National 4X4 Outdoor Show?
Entertainment
There's so much more than just brands on display at the National 4X4 Outdoor Show. At Action Arena, one of the longest running highlights of the Show and a crowd favourite, are the BMX stunt shows that will bring you to the edge of your seat!
Learn a thing or two at Garage Talks and get the low-down on key essentials for 4WDriving. Expect to hear about trip preparation, towing, safety, terrain, electronics, tires and more. We suggest bringing along a notepad to jot down some points.
You can also join the team from Four Wheel Drive Victoria at the Proving Ground to be taken through tips and techniques for your next 4WDing adventure. Don't miss their demonstrations occurring throughout the day. Or the chance to ask their team of knowledgeable trainers to answer any 4WD questions. Make sure you check out the timetable!
Product displays
On display will be the latest and greatest in the industry. Including everything you could possibly need for your next 4X4 adventure. Whether that's a brand new off-road camper trailer, a rooftop tent or an awning. Amongst the typical 4WD products you find at an expo, you'll also find hiking, outdoor adventure and fishing gear to feast your eyes on.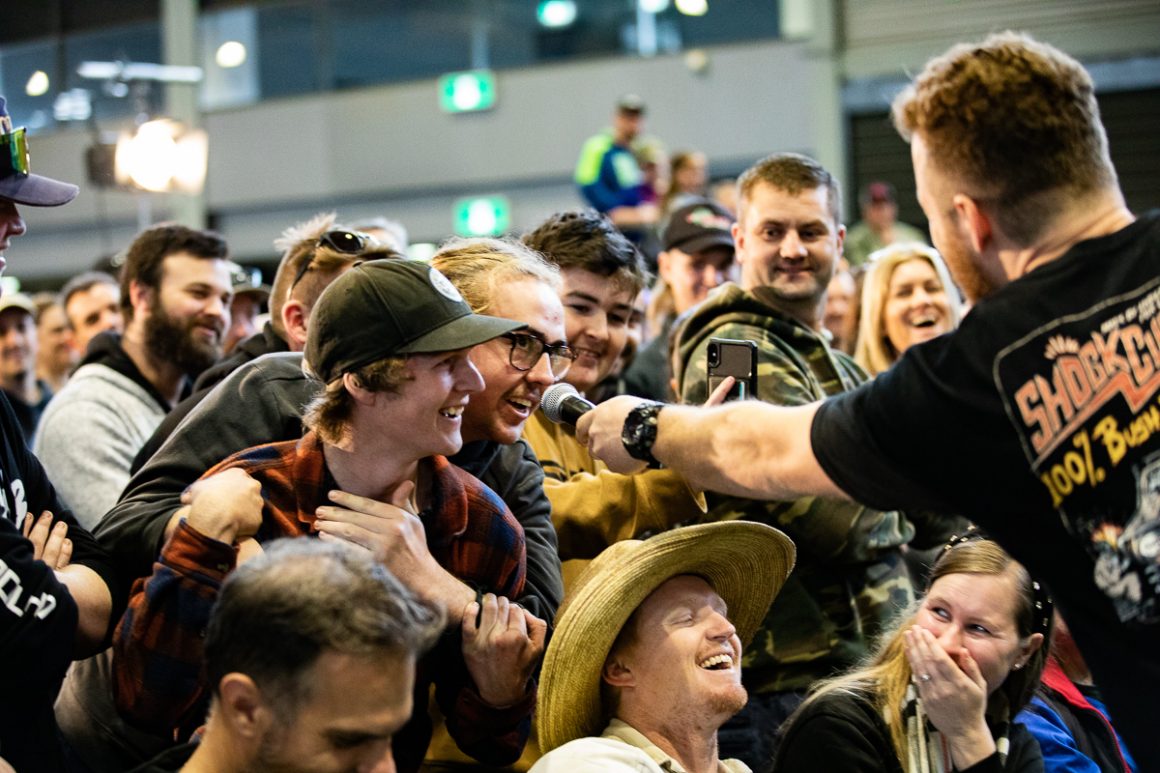 Take a seat at the Outback Stage
Exclusive special guests will grace the Outback Stage, including Jock, Graham and Shauno (4WD 24-7), Sam Eyles (Built Not Bought), Jase Andrews (All 4 Adventure) and more, to give their presentations plus answer crowd questions. Make sure to grab a seat at the Outback Stage to avoid missing out on what these legends have to say.
Key information
Location: Melbourne Showgrounds, Epsom Rd, Ascot Vale VIC 3032
Date: Friday 19, Saturday 20 and Sunday 21 August 2022
Times: 9 am to 5 pm Friday and Saturday and 9 am to 4 pm on Sunday
Find out more about the National 4X4 Outdoors Show.