If you're anything like us, you seek out opportunities to test yourself and explore the capabilities of your vehicle in every terrain possible. Those of us on the eastern seaboard that are lucky enough to get to the high country of New South Wales and Victoria after a dump of snow will know that this particular type of off road driving poses a challenge like no other. Snow wheeling is an entirely different animal to your typical off road adventure in the sand, rocks or mud; But it does borrow a few techniques from each.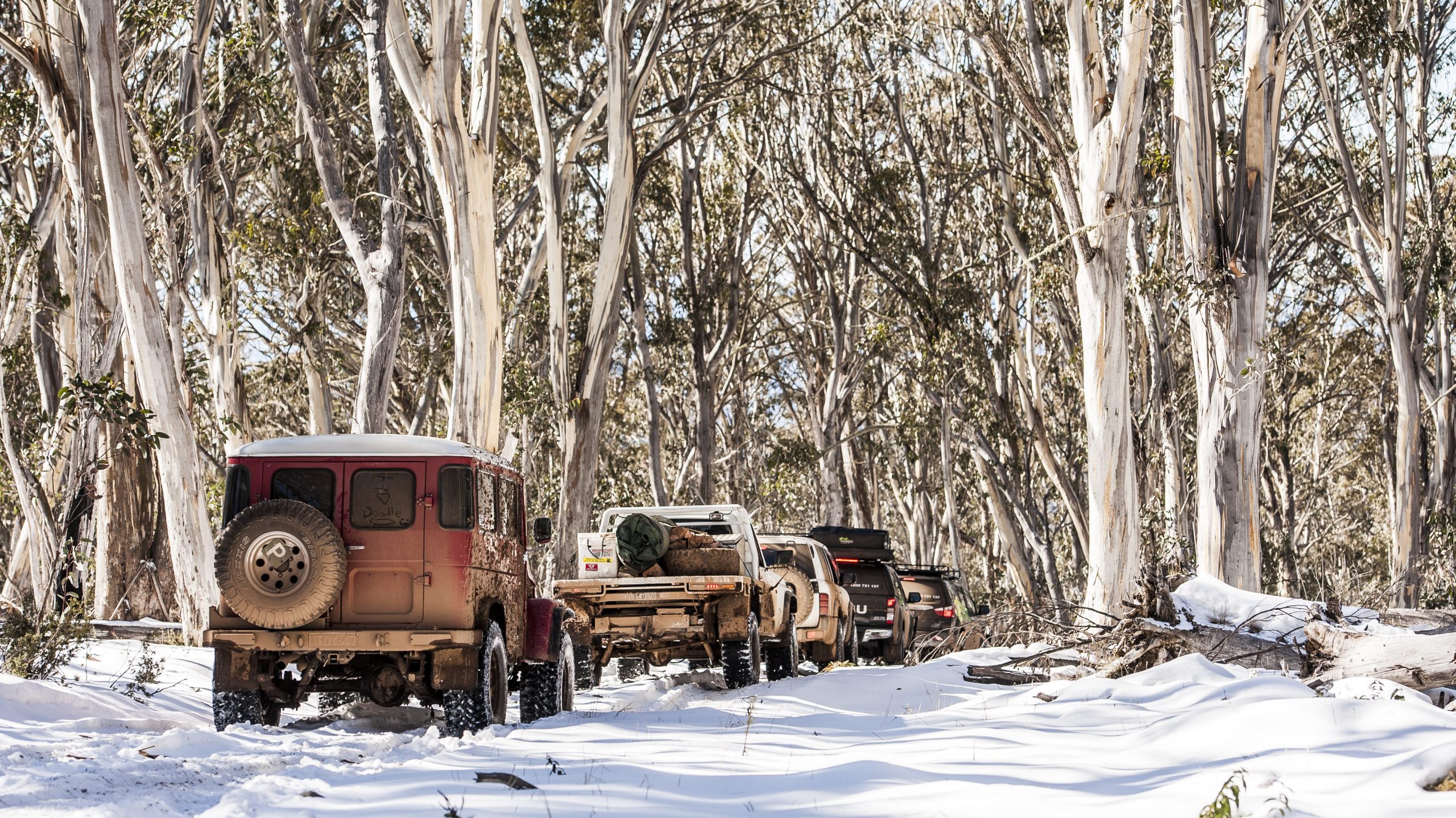 Finding snow
First, and most important part of snow wheeling – finding the stuff. A good rule of thumb is to get friendly with some topographic mapping, either traditional paper stuff if you can find it, or in software form. We have found a few free tools online, including SIX Maps (Google it), which is quite user friendly.
Once you're across the map situation, you want to look for altitudes of 1200m and higher. When you've found these areas, the next step is to identify tracks. This is where it can get tricky, as more often than not you'll find these tracks are gated, but every now and then you will locate a gem, especially outside of seasonal closures.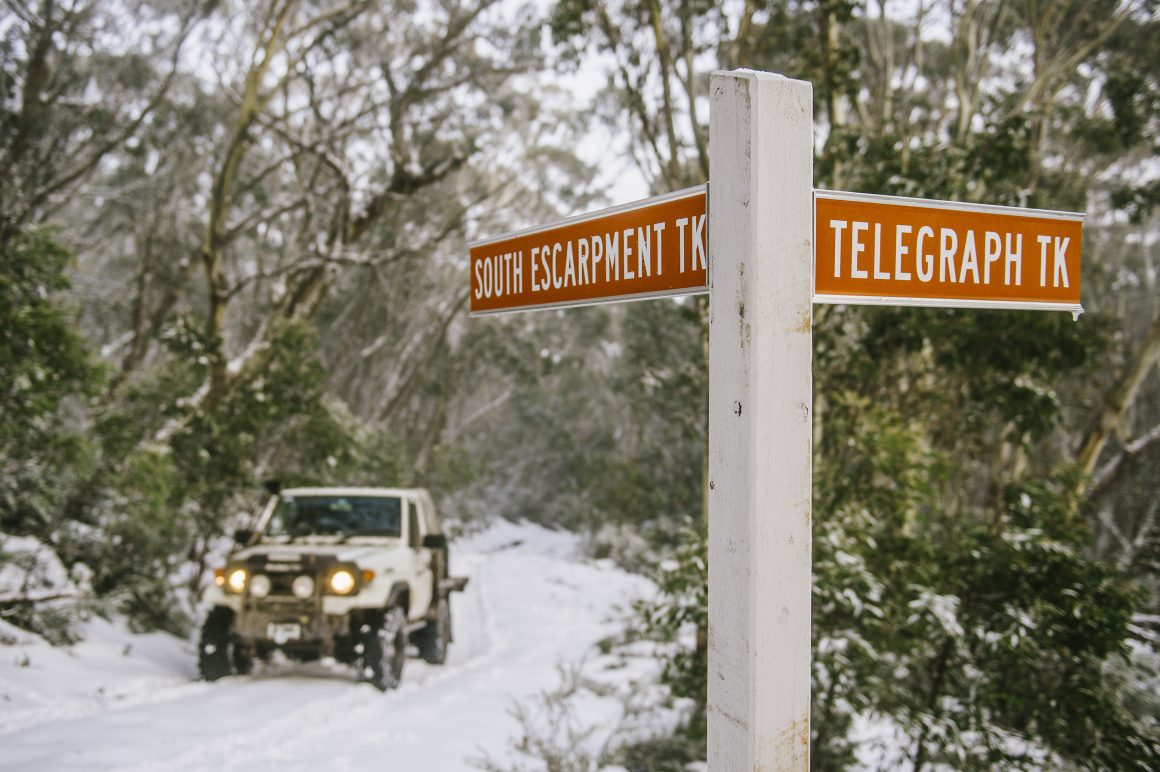 Essential equipment
A simple fact of snow wheeling is that it can be inherently dangerous. The tracks tend to be quite remote, the weather can turn quickly, and getting stuck in the cold can get nasty fast. You want a well set up vehicle, and have all the tools you need to execute a self recovery if required. Here are our top five tools to make it as simple and safe as possible:
What to pack
Shovel. If you get stuck, you will need to do some digging. A decent long handle shovel is worth its weight in gold.
Traction aids. Sometimes all you need is that little bit of extra traction to build momentum and conquer the obstacle. Traction boards give you exactly that, plus they can be used as a shovel in a pinch.
Winch. There will be times that no matter how much digging you do, or how many traction boards you have, there's just no traction. This is where a winch really shines, plus a winch is invaluable if you encounter a fallen tree across the track.
Tyres. Arguably the most important part of your set up when you're in the snow. A common street tyre will get you into trouble fast. As a general rule, the more aggressive your tread pattern, the more efficiently the tyre will clear the tread blocks and find traction. Interestingly, rubber hardens in the cold, so a softer compound tyre would be preferred, but the main thing is to make sure your pressures are right. What pressure is right? Great question, but there's no single correct answer unfortunately. Some vehicles have more success at road pressure, others find it better to air down – this will be something that you'll need to figure out yourself with a bit of trial and error.
Don't go it alone. The best thing you can do is to travel in convoy – many hands make light work of a recovery, and if everyone's vehicles are well equipped you get the option of snatch recovery, winching backwards, connecting several extension straps to reach that tree that's agonisingly out of reach of your winch, and so on.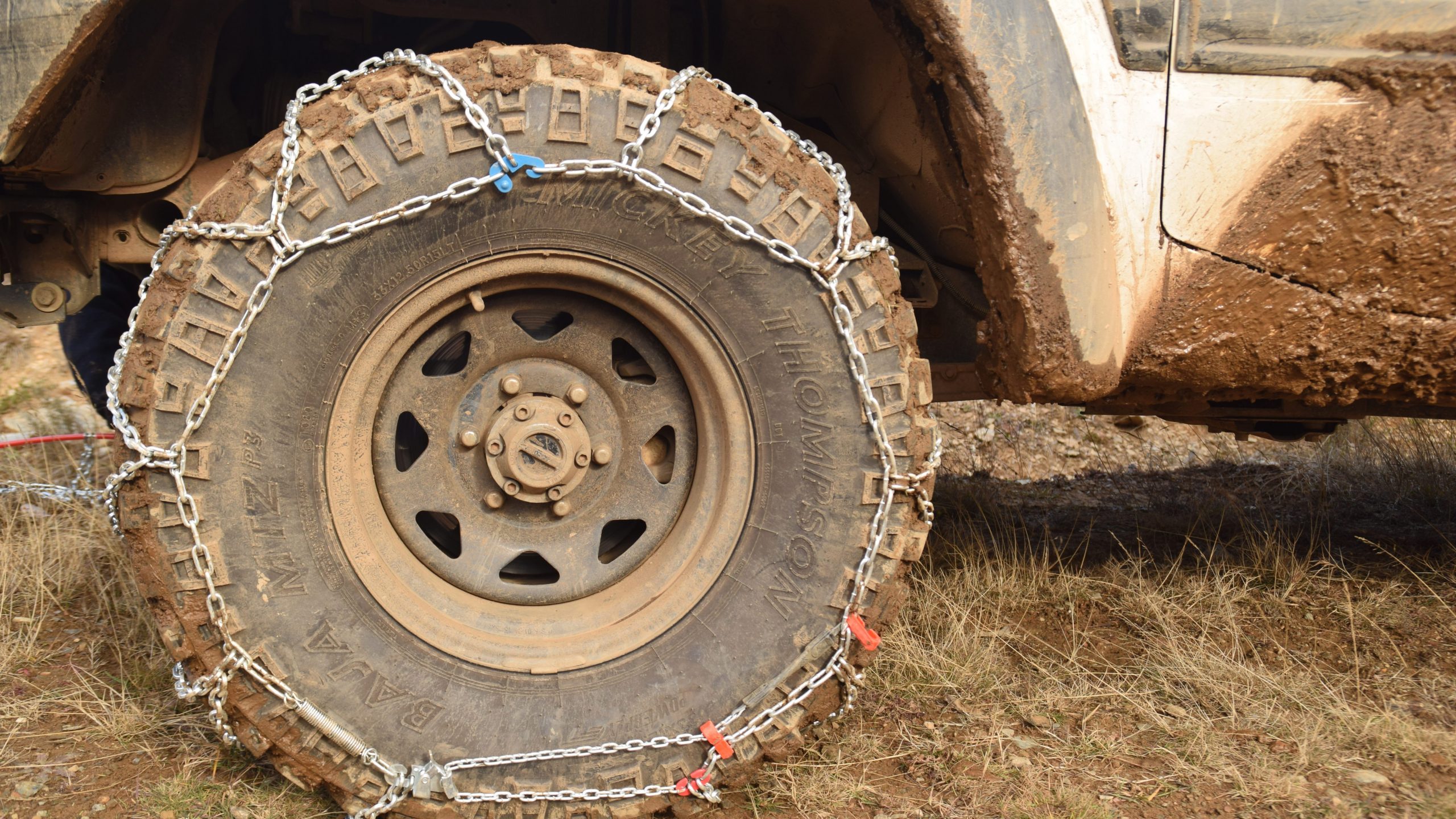 Preparing yourself
It's cold in the snow, so do what you can to keep yourself warm. It's likely when snow wheeling that you're going to get out of the car, after all, why wouldn't you? There are some incredible sights to see, so get out and see them, but stay warm.
Thermals are a good start. Waterproof boots and good socks are absolutely necessary, nobody needs cold wet feet. If you're planning on spending a lot of time out of the car and in the snow, wear ski pants. A heavy ski jacket is also a great idea, and keep your hands warm with some decent gloves. Cold wet fingers will make your recovery efforts very difficult should you find yourself stuck. Lastly, keep your head and ears warm with a beanie or warm hat.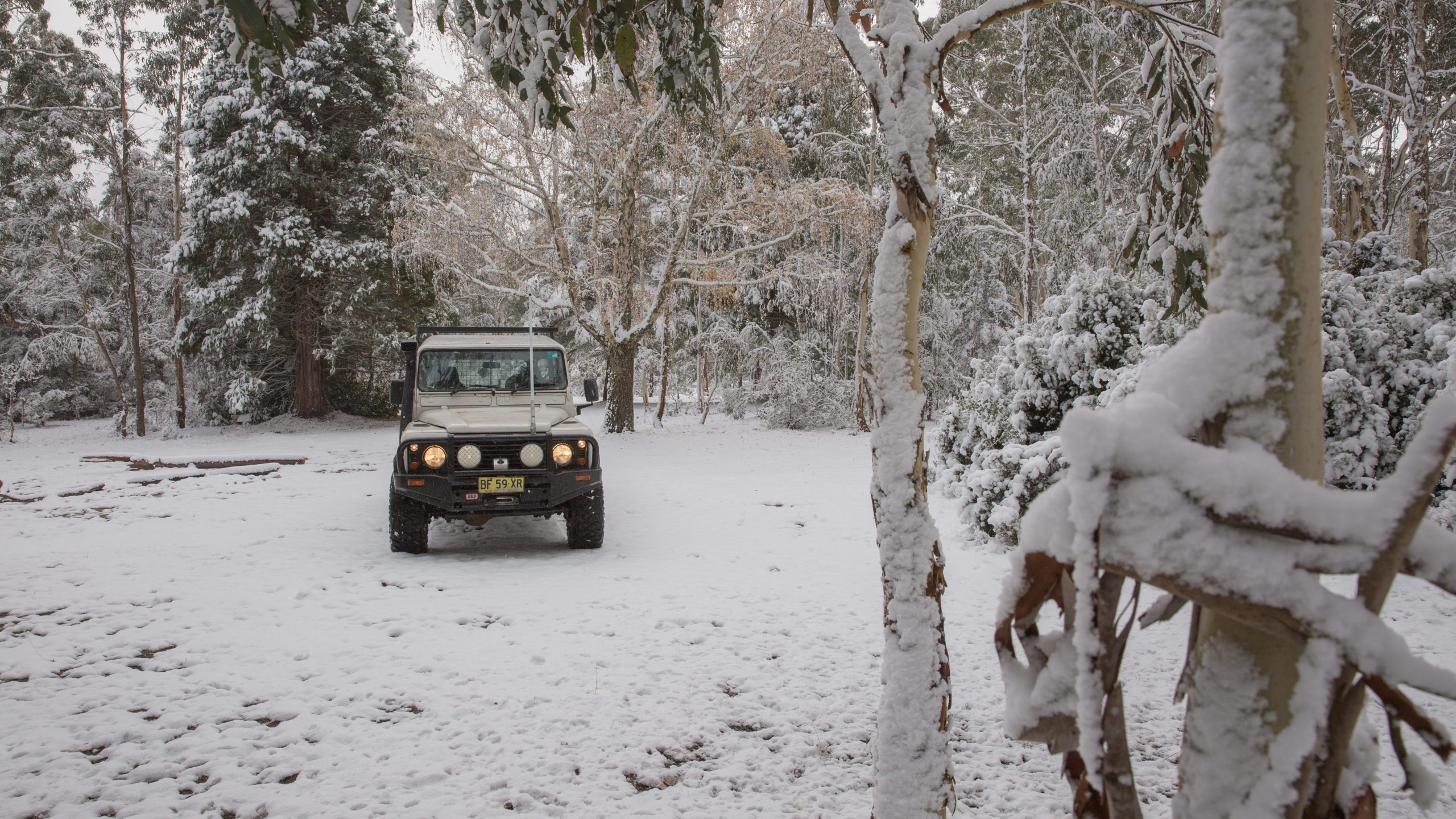 Getting it done
Once you're happy you've got the gear you need, go find that track. Spend a bit of time figuring out your tyre pressure, engage low range (speed is no good here). Try not to break traction on purpose, but once traction is broken, bring that wheel speed up to maintain your momentum. If there is no momentum, you're stuck – don't keep spinning your wheels as you'll polish the ice, which not only makes it super slippery, but also very hard to shovel.
Lastly, keep yourself on the track. This part of the country gets steep fast, and the snow hides a lot of obstacles. Keeping your speed down and staying on the track will give you the best chance at safe passage.