Toolangi fire trails spiked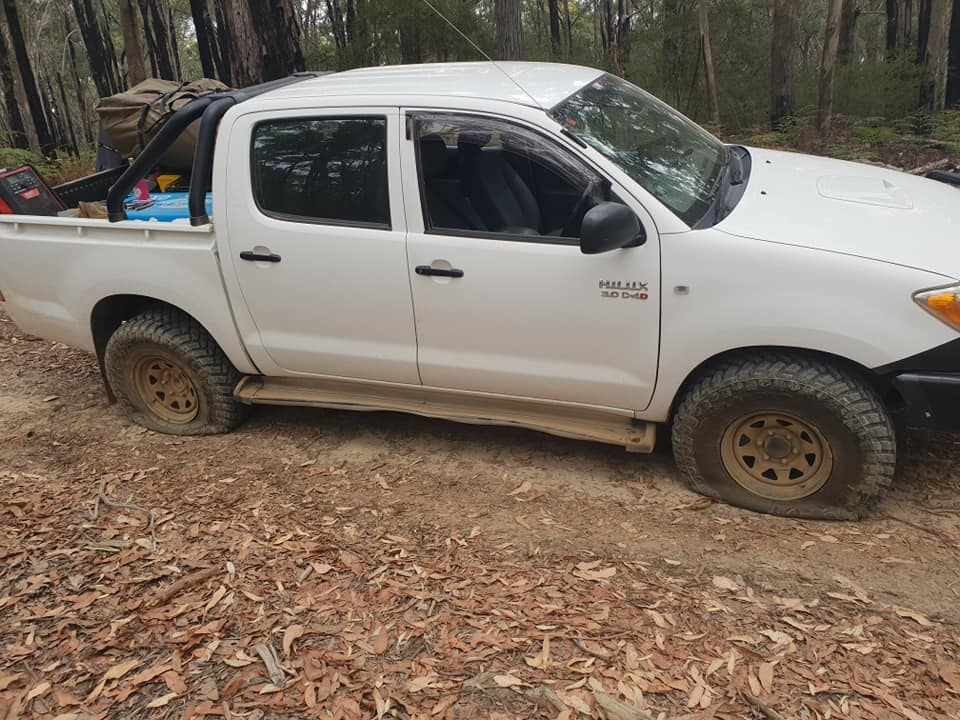 In the latest round of what can only be called borderline militant stupidity, steel spikes have been found after destroying a four-wheel driver's tyres, in the Toolangi State Forest in Victoria. We've been told that unfortunately this is not the first time locals have had the Toolangi fire trails spiked.
It is becoming worryingly common in state forests and some national parks across Australia, with many blaming borderline militant greens groups out to stop four-wheel drives, motorbikes and mountain bikers from using the areas.
Mason Friedl recently uploaded photos onto social media group "4X4ing Australia" after his two driver's side tyres were punctured by spikes laid in the trail. The spikes were found along 20 metres of track, which Mason states was an hour long drive from the bitumen. The implication being that whoever planted them owned a four-wheel drive themselves; the hypocrisy not lost on Mason.
The greatest concern is for people and children utilising the area, should they trip and fall or tread on the spikes, it could lead to a lie threatening injury, and in this specific area, you may be over an hour away from the nearest bitumen road where an Ambulance can meet you, if you've not punctured tires as well.
Aside from the obvious potentially lethal harm that could come from anyone who may happen upon these stakes, is that these trails serve as fire trails for the local Country Fire Authority (CFA) brigades. The recent devastating fires in Bunyip in the states south, could have been immeasurably worse, had a CFA tanker struck laid spikes or a fire fighter tripped and fallen onto them, while attempting to access areas to fight the fires.
Unfortunately common sense isn't as prevalent as we all would hope with the Toolangi fire trails spiked, but should you happen to come across some, remove whatever you can find, and post up the information and location onto social media for others to be made aware – drop us a line, and we can help get the word out too!