A couple of English tourists have been left looking a bit silly after getting their 4WD bogged, and calling on emergency services, but failing to engage 4WD to get themselves out of trouble.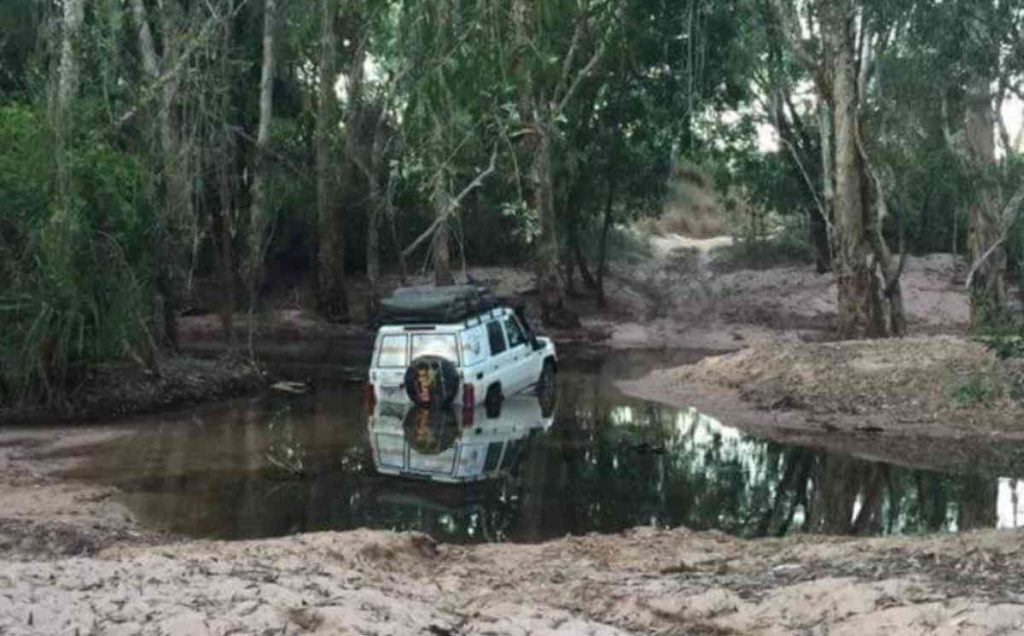 In what looks to be a rental 76 Series LandCruiser, the tourists were exploring Litchfield National Park in the Northern Territory, and got into trouble crossing the Reynolds River. 70 Series LandCruisers are a part-time 4WD, and you can see where the rear wheels have dug themselves into the ground.
The tourists used the EPIRB they had on-board, which notified emergency services of their location. They were found 10 kilometres from the stricken car. The car was de-bogged, and the tourists went back on their way, with a few 4WDing tips up their sleeve from the local constabulary.
It's a story without a sad ending, and a great reminder that it's completely useless to go 4WDing with all of the correct gear, but no idea on how to use it. Along with preparing your 4WD, don't forget to prepare yourself as well.