We have something very special for you – a guide to traversing Len Beadell's favourite track – the Sandy Blight Junction Road.
It's not until we'd travelled overseas that we soon realised how lucky we are when it comes to 4×4 touring in Australia. Not only do we have the luxury of touring the outback and exploring our country's wide-open spaces, but the diversity of our tracks is something we are yet to experience anywhere else. And thanks to people like the legendary Len Beadell, he's done the hard yards and provided many of today's top touring outback routes. The Sandy Blight Junction Road was a favourite for Len and one we'd longed to complete. We finally fulfilled that dream on a recent desert visit.
Words and images: GRANT HANAN & LINDA BLOFFWITCH
DISTANCE:
Just over 330kms and runs between the Great Central Road (Western Australia) and the Gary Junction Road (Northern Territory).
DIFFICULTY:
Medium – The road is one of the remotest 4×4 tracks in Australia, so you need to be well prepared and completely self-sufficient. Carry extra fuel, food, water, and communications.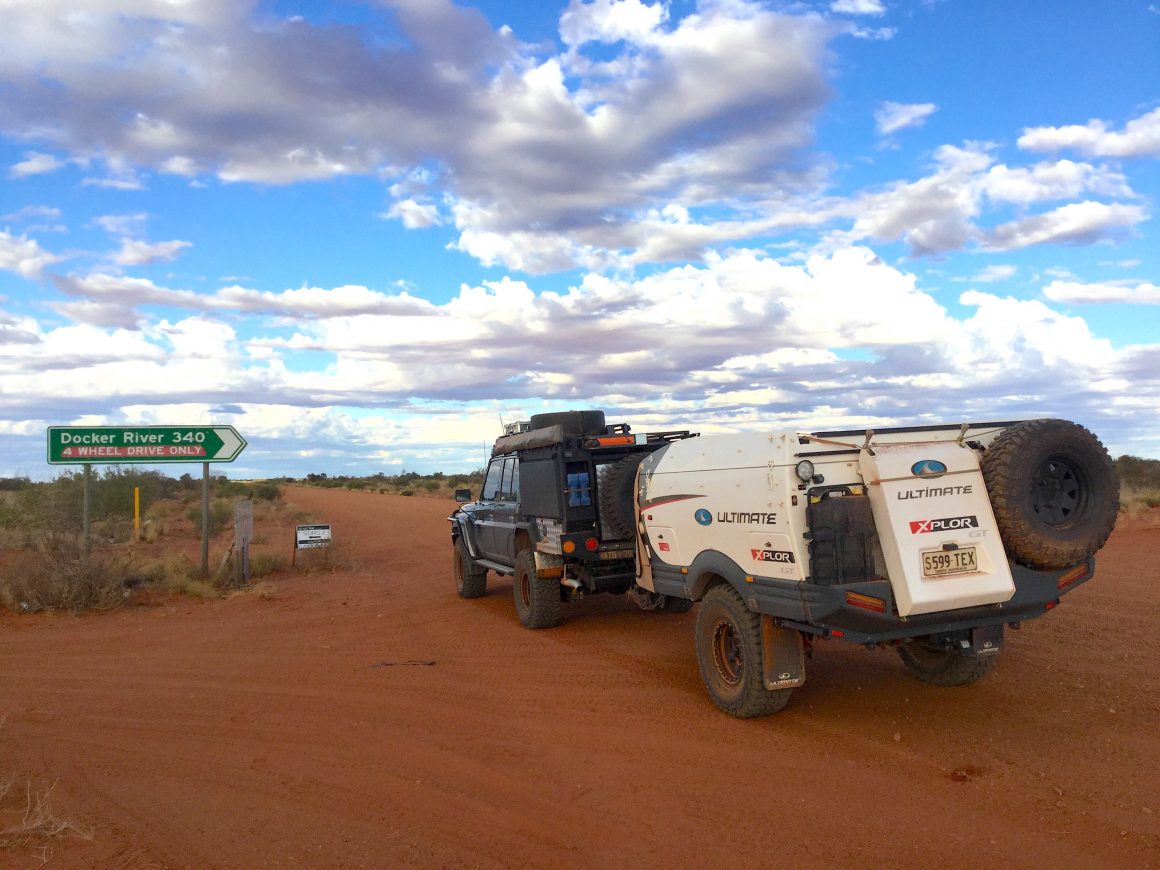 FUEL & SUPPLIES:
The closest fuel and supplies are available at either end of the track at Docker River (Kaltukatjara) and Kintore (337 kilometres apart). Call ahead for current opening days/times. Contact details – Docker River (08) 8956 7373 & Kintore (08) 8956 8575.
PERMITS:
Two permits are required as the Sandy Blight Junction Road straddles two states. Apply online at Ngaanyatjarra Council (www.ngaanyatjarra.org.au) and Central Land Council (www.clc.org.au). An additional two permits are required for travelling the Great Central Road or Gary Junction Road to access the Sandy Blight Junction Road. Both can be obtained from the above websites. 
FACILITIES:
A working bore and hand pump are located along the track not far from the WA/NT border but don't rely on it. No other facilities are provided.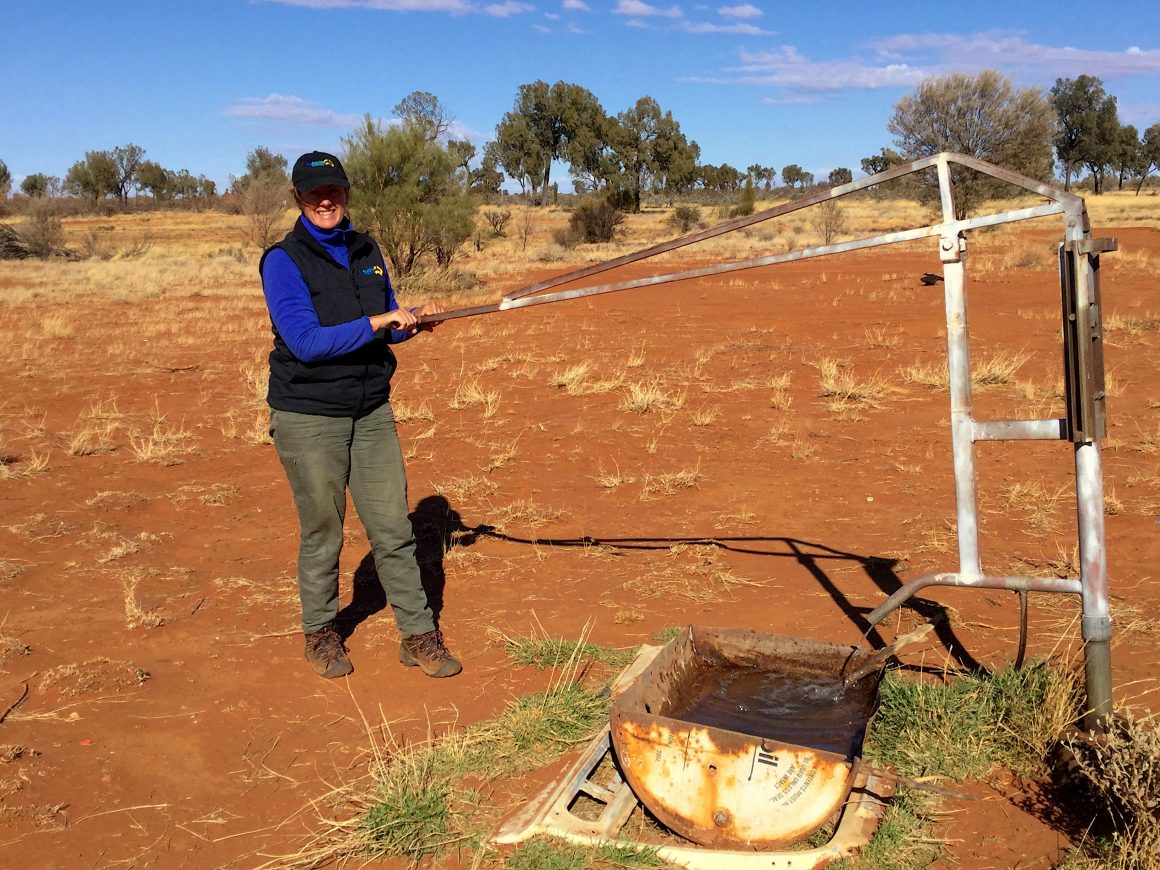 WHEN TO TRAVEL:
Typical desert temperatures prevail – winter and autumn are best due to mild daytime temperatures and cool to cold nights. Avoid warmer months when daytime temperatures can sizzle.
ABOUT THE TRACK: 
Similar to the other Len Beadell tracks, the Sandy Blight was put in to support the era of atomic testing. After setting up a weather monitoring station to the southwest at nearby Giles (Warakurna) in 1956 as part of the testing program, Len pushed the Sandy Blight Junction Road north just over 330 kilometres into the Gibson Desert. It sits between what's known today as the Great Central Road and the Gary Junction Highway, crossing the Tropic of Capricorn in the process.
In typical Len Beadell fashion, he continued the simplistic naming convention he followed for his outback roads and highways when naming the track. After suffering an eye condition now called Trachoma, Len named the track junction at the Great Central Road, Sandy Blight. The new track also took its name. Generally, it's single lane only and can be overgrown in places, although there are some wider sections or slight deviations from the original route along the way. As far as Len Beadell tracks go, the Sandy Blight sees fewer visitors. If a lack of people sounds like music to your adventure-seeking ears, the diverse landscape will be a feast for your eyes.  
Track conditions vary anywhere from firm and rocky, to deep sand with a few sand dune crossings. Other sections have corrugations thrown into the mix. While these corrugations aren't anything serious, they can be more prevalent at the southern end of the track by the Tjukurla community turnoff. European history of the area pre-dates Len's efforts by nearly 100 years when Ernest Giles attempted an east/west crossing of the continent. He came through the area during the 1870s and was later followed by William Tietkens during the 1880s and Frank Hann in 1903. Indigenous occupation spans much longer, with four separate aboriginal groups known to have occupied this region.
ATTRACTIONS:
You could say the natural scenery is an attraction in itself as the track passes a number of spectacular ranges along the route. Getting to the top of one of these ranges has been made possible thanks to Len who cut a track going off the Sandy Blight to the top of Sir Frederick Range (signposted). This track starts off mild enough but soon becomes rocky and steep closer to the summit. But if you're not keen to take the side trip to the summit, there are still many things to see on the main track with plenty of Len's signposted plaques. These plaques offer a variety of geographical information and most can be found on posts and desert oaks. Although don't despair if you happen to pass a couple of these without stopping because it's near impossible to miss a very brightly painted white metre high rock located trackside at the 200-mile mark. You really can't miss it; it's the only one around.  
And as we've come to expect with all outback travel, not everything makes it back to civilisation. For car buffs, there's plenty of relics of all ages and at various stages of decay along the way. Sedans, utes, wagons, 4×4's, Holdens, Fords – you name it, they're all there. But coming across a wrecked bus in the middle of the desert was a first for us. Other highlights include the remnants of an inscribed tree by William Tietkens which unfortunately has succumbed to white ants and is no longer standing. Bungabiddy Rockhole is another popular attraction that is located towards the southern end of the Sandy Blight around one kilometre off the track. 
FLORA & FAUNA:
One of the standout features along the Sandy Blight has to be the desert oaks. Large pockets dominate the landscape for kilometres and can often reach more than 10 metres in height. Their chorus as desert winds blow through their foliage is melodic to say the least. Mulga scrub and spinifex plains add further diversity to the landscape and tops off this touring route nicely. With desert rainfall varying from year to year, it doesn't seem to restrict the wildflowers with more than 30 varieties recorded in the region. Track visitors can also experience the usual desert dwellers like camels and wild dogs. The early morning chorus belonging to the crested bellbird and willie-wagtail were the most popular sounds we heard during our visit.
CAMPING:
While there are no specific designated campsites along the track, there's no shortage of places to pull over for the night. We found the granite boulders at the northern end can be a good place to pull up stumps if you're starting or finishing the track late in the day. Otherwise, the desert oaks provide plenty of shade on warm days and are perfect for overnight camping. At the southern end, Bungabiddy Rockhole is popular when it's located well away from the road and any passing traffic (which is generally few and far between). The rock hole also has plenty of room which makes it another drawcard for those travelling in groups. Other places which can easily accommodate multiple vehicles are often where the Len Beadell plaques are located. These areas can often be devoid of firewood, so collect it while travelling the track to avoid needing to scout for it once making camp. 
PARTING WORDS:
After what we experienced, there's little wonder the Sandy Blight Junction Road was Len's favourite.  In fact, it could be the best-kept secret in the Len Beadell suite of outback roads and highways. And it doesn't matter whether you're a Len Beadell follower or not, this is just a very good track. Add this one to your list…we don't think you'll be disappointed.