Back before we knew anything about coronavirus we caught up with the Unidan team and headed along to the annual Unimog owners weekend.
Back to less frantic and locked-down times, we thought we should share with you a little trip that Wes recently got invited on. While Wes doesn't own a Unimog, there's a good to fair chance it'll be on the cards once this whole mess is over, especially after spending a weekend with the Unidan team, at the Unimog owners weekend.
Whether you're in the market for a Unimog, have just bought your very own, or just have an unhealthy obsession with them, the team at Unidan put on a Unimog owners weekend every year, for you to learn everything you ever wanted to know.
We caught up with the Unidan team at last year's Unimog Owners' Weekend, hosted by Unidan Engineering and Janowen Hills Camping and 4WD park. The weekend was an absolute blast.
 The new Unimogs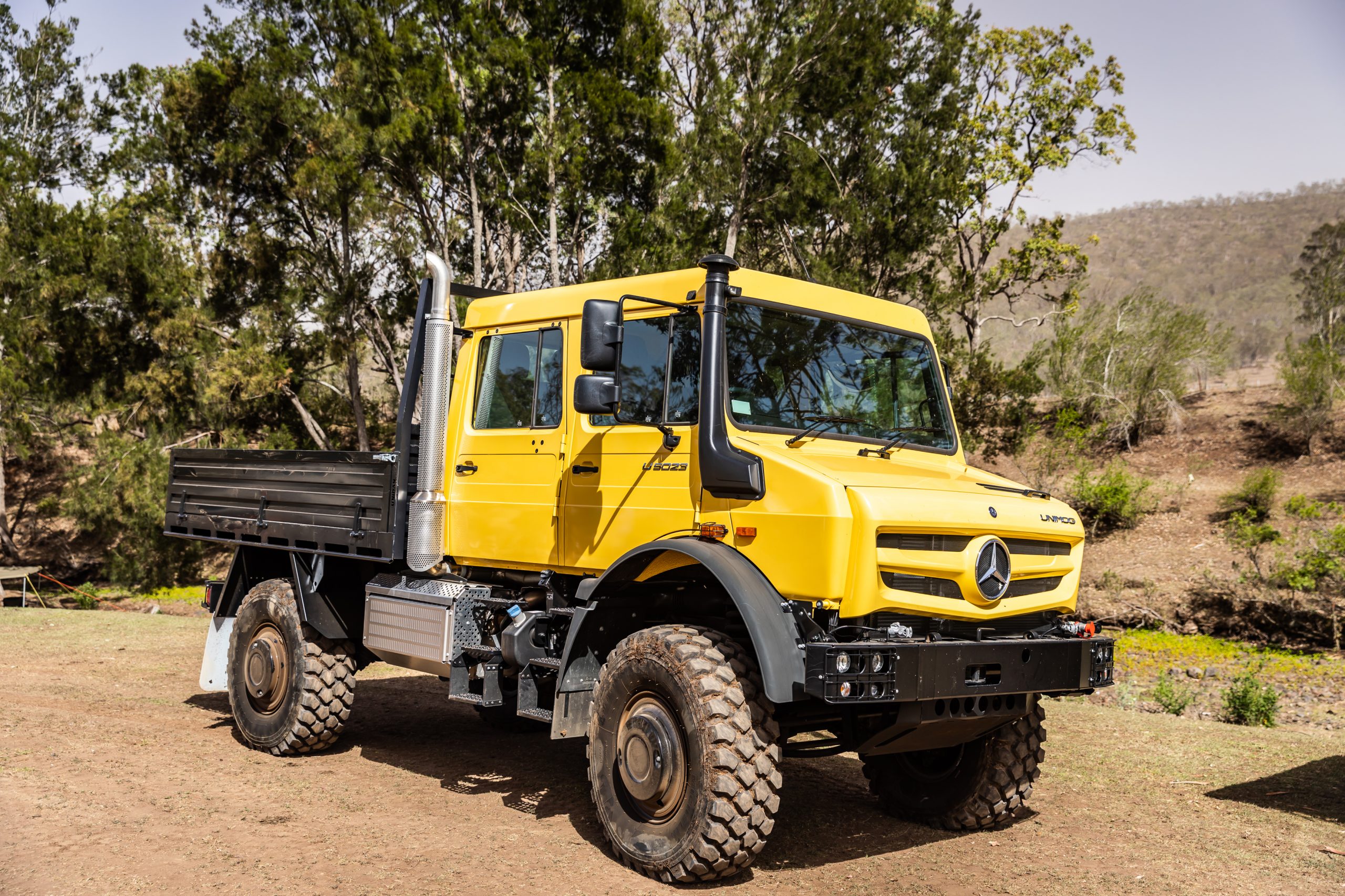 Contrary to popular belief, Unimogs aren't just rattly, old, angry rigs from the 1970s and '80s. Sure they're just about the closest thing to bulletproof for traversing Australia. But there's plenty of new development going on. We got to catch up with the guys from Mercedes-Benz which had brought along some rather awesome toys for us to look at. For example, the U5023. It's got a 170kW/900Nm diesel donk under the cab, all the creature comforts of a new vehicle, plus all the exceptional 4X4 gear and specs we've all come to know and love of the Unimogs. Like a GVM of 14.5 tonnes, PTO (Power Take Off) drives, approach and departure angles of 44-degrees and 51-degrees respectively, 34-degrees ramp-over angle, 45-degree climbing angle, and 38-degree tilt angle. Oh, and there's also the wading depth of 1.2 metres.
The Drive Weekend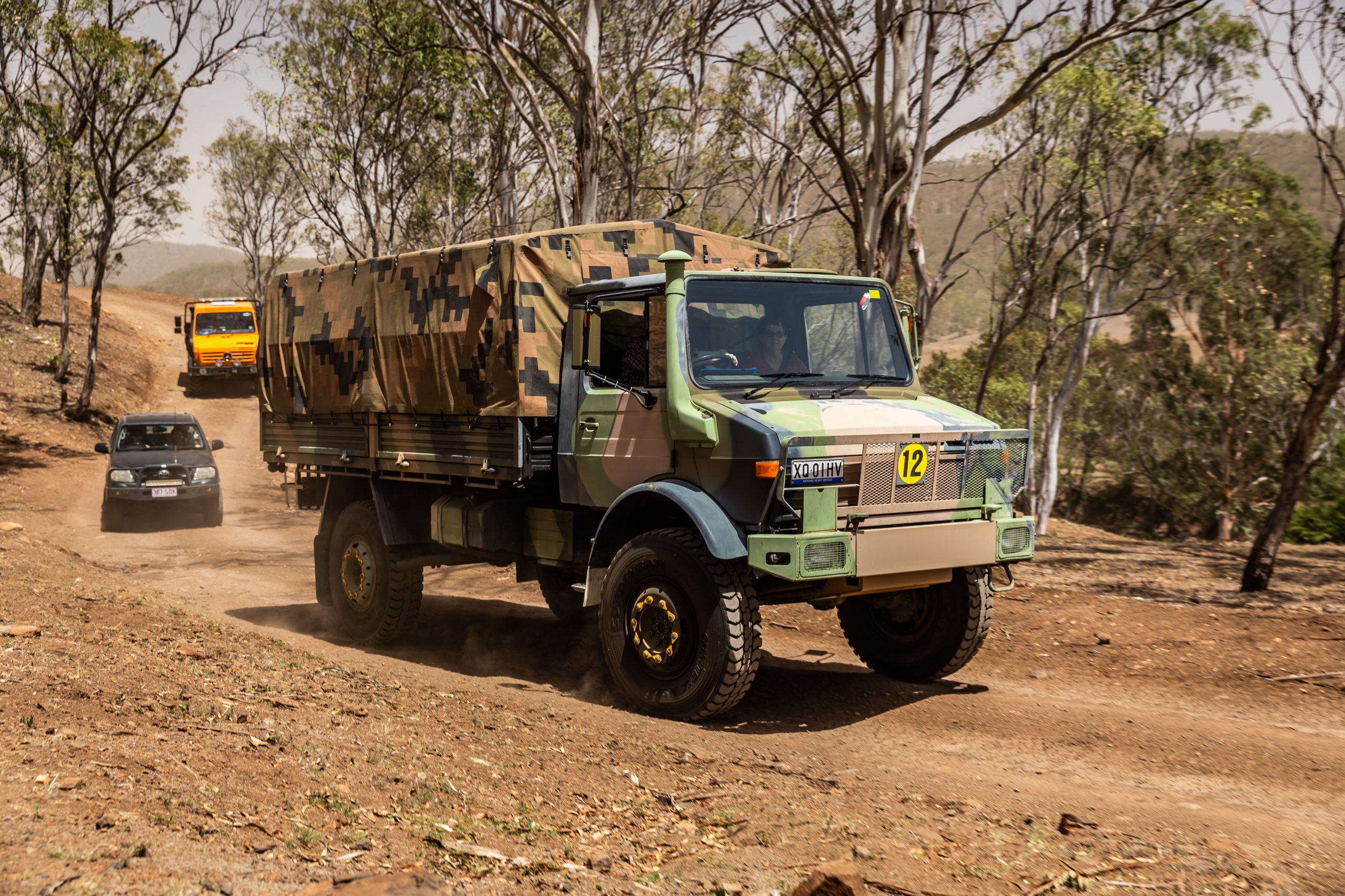 Once we got the drool-worthy new 'Mogs out of the way, we got to sit down with Dan from Unidan Engineering and talk all things 'Mogs. Unidan was initially kicked off in 2012 by Dan Mavin, with its workshop in Molendinar on the Gold Coast.
Every year, Unidan puts on a Unimog Owners' Weekend, which funnily enough, is open to anyone who wants to tag along. You don't need to own a 'Mog, or an 'Overlanding' vehicle, you're more than welcome to join in on the fun and see some of Australia's best Unimogs in action.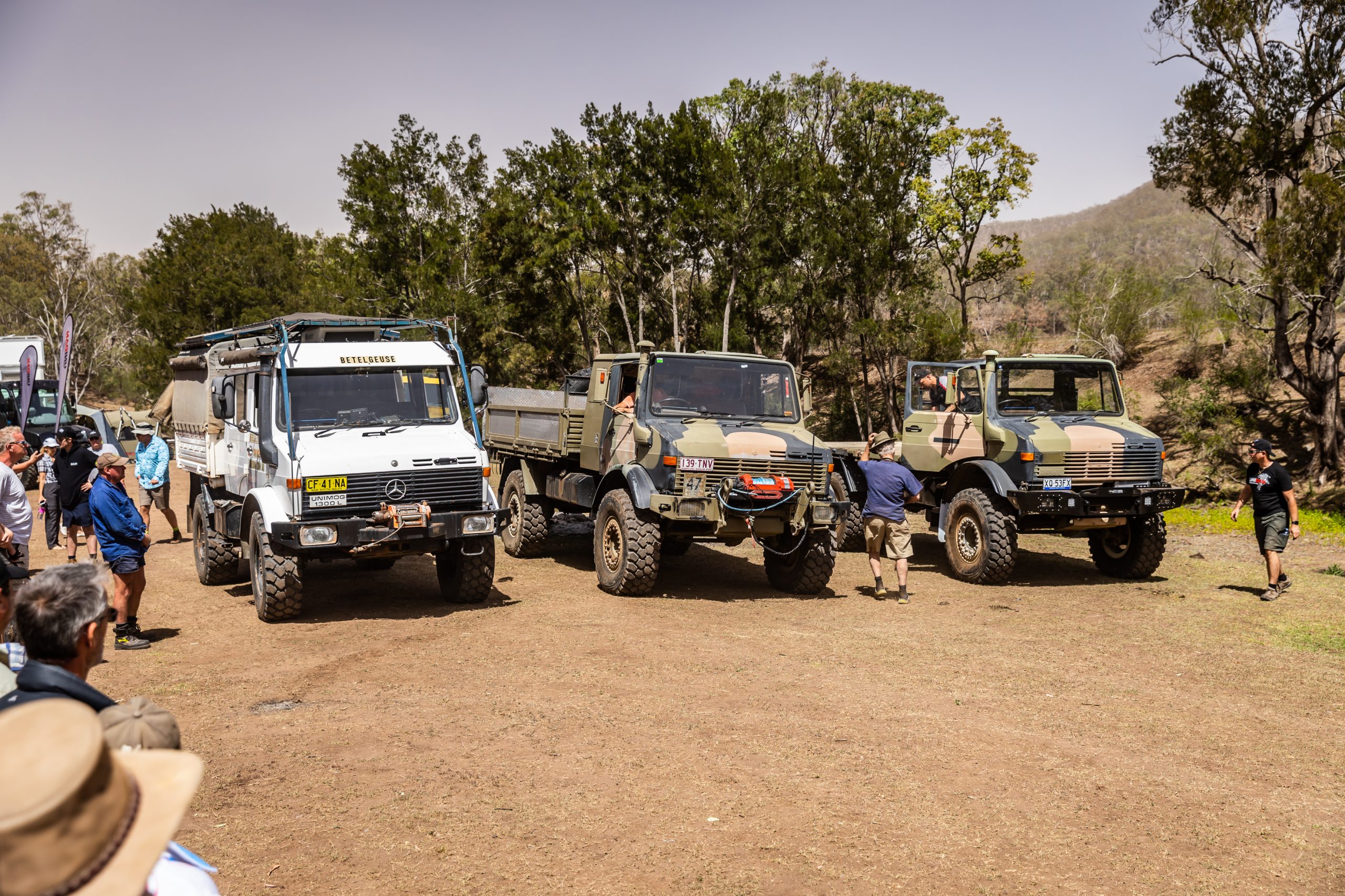 The weekend covers some awesome lessons from Dan and the team, with some great info on 'Mogs themselves, and essentially how to use them to their potential. They also have a Mercedes-Benz Unimog Centre tent set up, representatives from Daimler Trucks and Busses, and do organised drives around the 4WD tracks at Janowen Hills 4WD Park.
Aside from group drives and info tents set up, there are also a bunch of Tutorials that Dan and the team run. Things covered off over the weekend include how to change a tyre on a 'Mog (it's basically sorcery – until you've seen it done first hand), how to recover a stuck 'Mog with a massive winch, the best way to go about driving different terrains, and some of the places you can actually put a Unimog without putting it on its lid. We also got to see the different 'crawler' transfer gear setups that the mogs run, watching a Unimog creep forward at idle at about 0.1km/h (all the pulling power you've ever needed).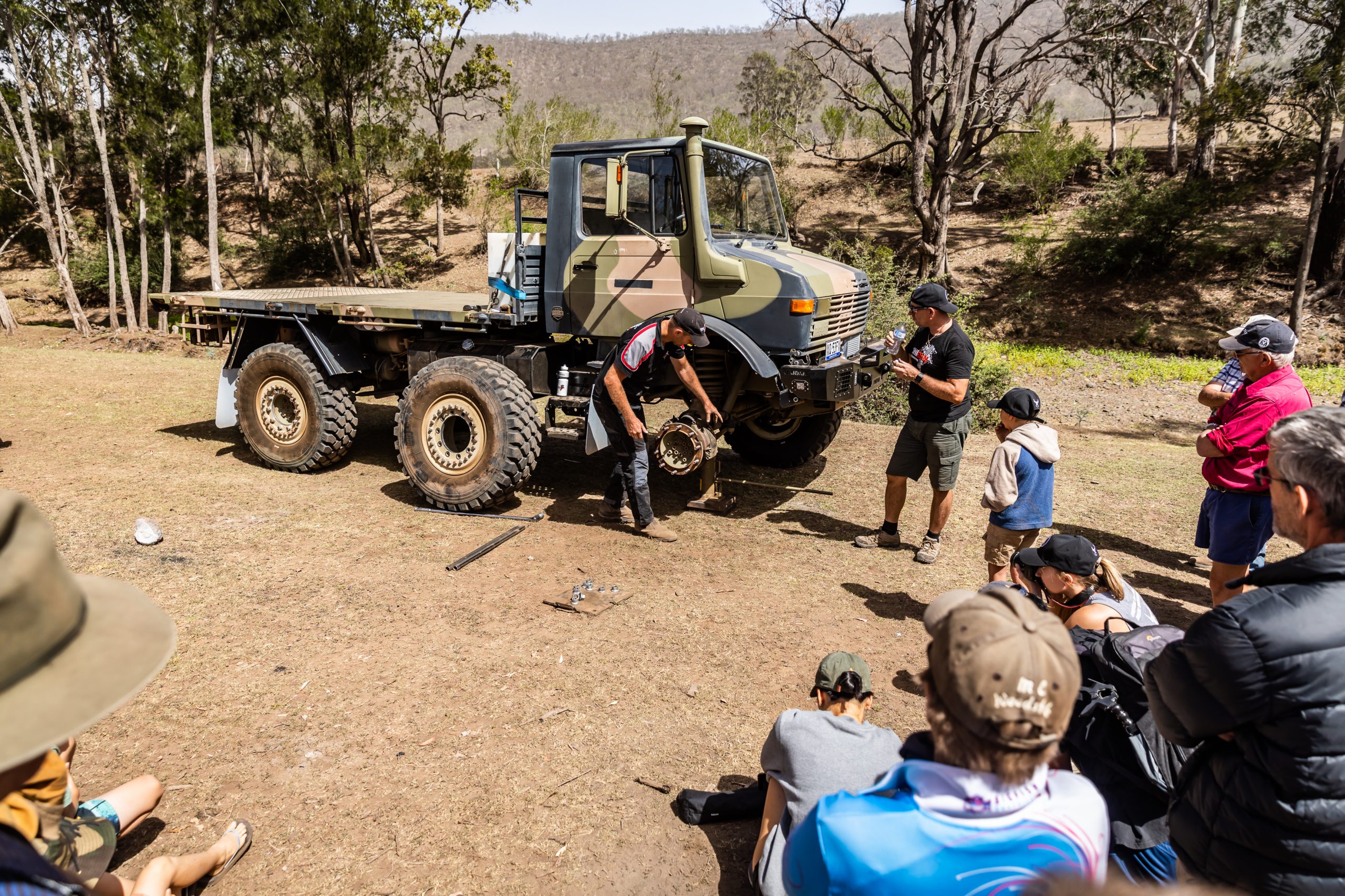 Probably the best thing about the weekend, is Dan brings a few of his 'toys' along, which feature current builds he's undertaking, and all of the owners there with 'Mogs are more than happy to show off their pride and joy, showcasing some exceptional engineering and fabrication work that comes out of Unidan Engineering.
All in all, if you ever wanted to get up close and personal with a Unimog, it'd be worth checking out Unidan's social pages and website, as they put up information for the owners' weekend about a month before they happen.