A little over a month after making national news, the Mitsubishi Canter bogged to its axles in the Simpson Desert is finally back on solid ground. Unseasonal torrential rain causing the camper to sink in the mud flats. Terrain that only a few weeks later would be hard packed dirt again.
The owners set off from Perth late last year to do their dream trip, a zig zag of Australia while the kids were still young. After month's on the road exploring bucket list destinations things ground to a halt along the Purni Bore Track near Alka Seltzer Bore. A popular track to the north of Oodnadatta.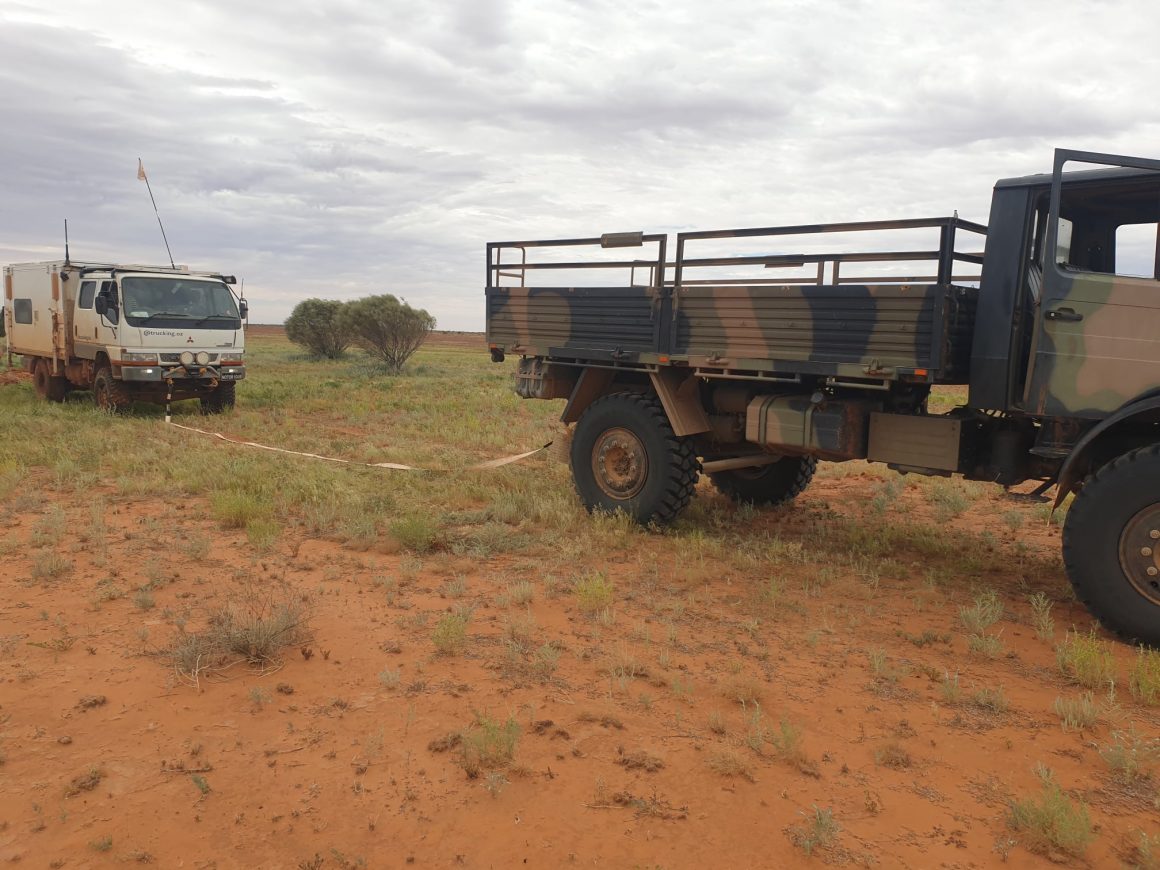 With ample food and water on board to last a week or two the family originally planned to stay with the camper. An impending heat wave with temperatures in the 40s changed their plans last minute and they were helicoptered out mid-november.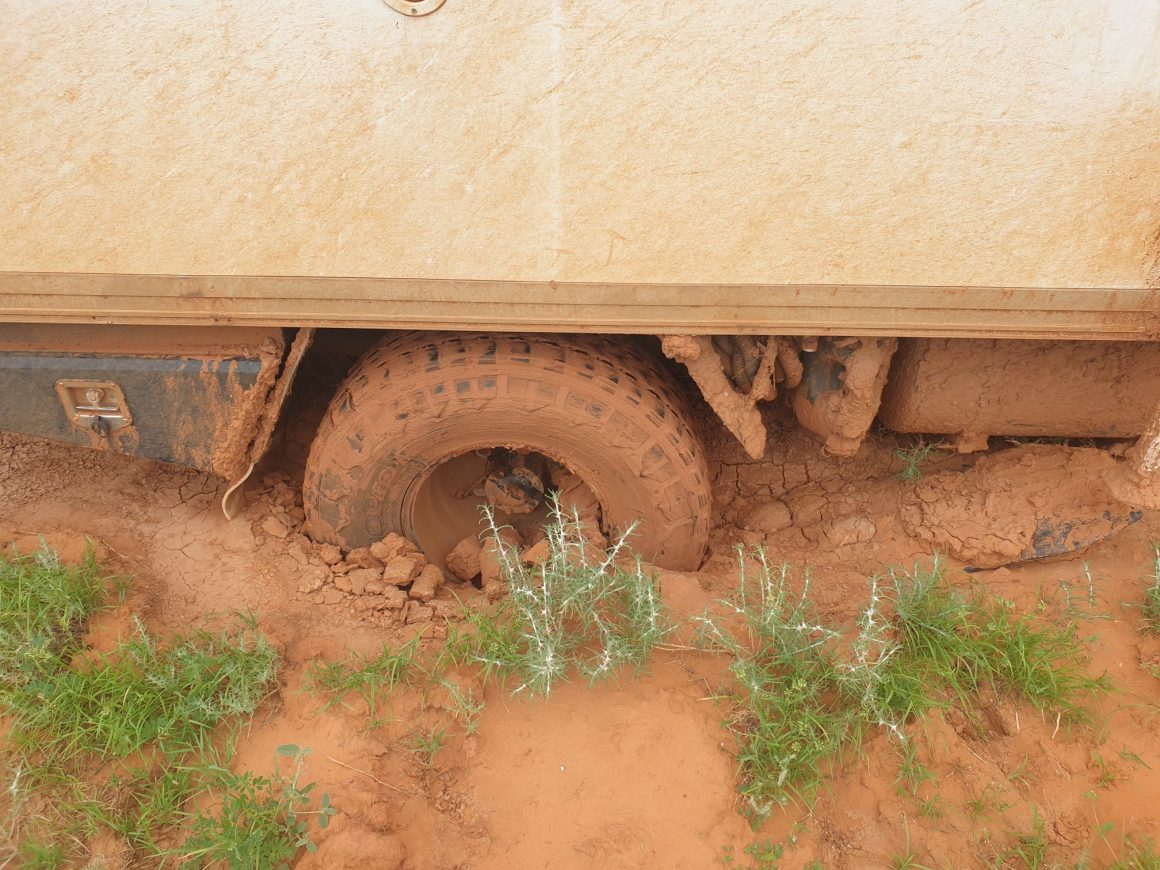 Despite internet experts saying the family should wait it out, the Canter has only just been able to be recovered. Mt Dare braving the mud flats with hope they'd dried enough to complete a rescue. Despite being chassis deep in red clay, a few hours on the shovel and a pull from the Mt Dare recovery Unimog got the camper back on the road.
It's understood the camper is currently parked at Mt Dare Hotel while the owners arrange to get it trucked back to Western Australia.