INDUSTRY NEWS -NORTH QUEENSLAND MARINE DEBRIS CLEANUP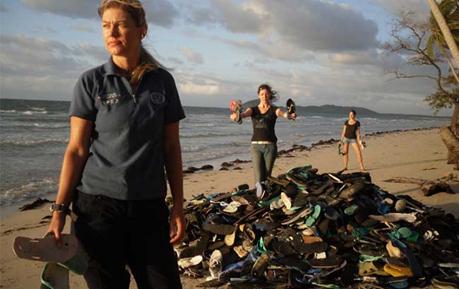 Tangaroa Blue are calling on volunteers for their next big cleanup of Chilli Beach, a beautiful stretch of coastline that is a 4X4 favourite, and a magnet for collecting marine debris.
Last year's cleanup saw the team of 60 take 5.5 tonnes of rubbish from the beach; ensuring future generations can enjoy this beautiuful part of Norther Queensland, on their way to the tip.
Tangaroa Blue and the Australian Marine Debris Initiative are looking to make this year even bigger, and that means more volunteers!
Are you looking for an excuse to head up to the tropics in your 4X4, and give a little bit back? Then here is your ticket! You camp at beautiful Chilli beach, one of Cape York's favourite spots, and do the right thing by the environment at the same time.
And of course, a 4WD with some good skills will go a long way.
Click here for more details.
www.tangaroablue.org