By Ian Glover

You wouldn't have to be Stephen Hawkins to realise that we're keen on 4WDs here; not for us sports cars, buzz-boxes or limos, under any circumstances. Now all of us – and this includes you, the reader – choose 4x4s over anything else for different reasons. Some may prize the heavy duty construction compared with standard passenger cars; just the thing to cope better with the demands and varying road conditions of long distance touring. Others may want sand ability so they can get to that mad fishing spot; still others may want another diff and low range to reach a magnificent campsite high in the Vic Alps.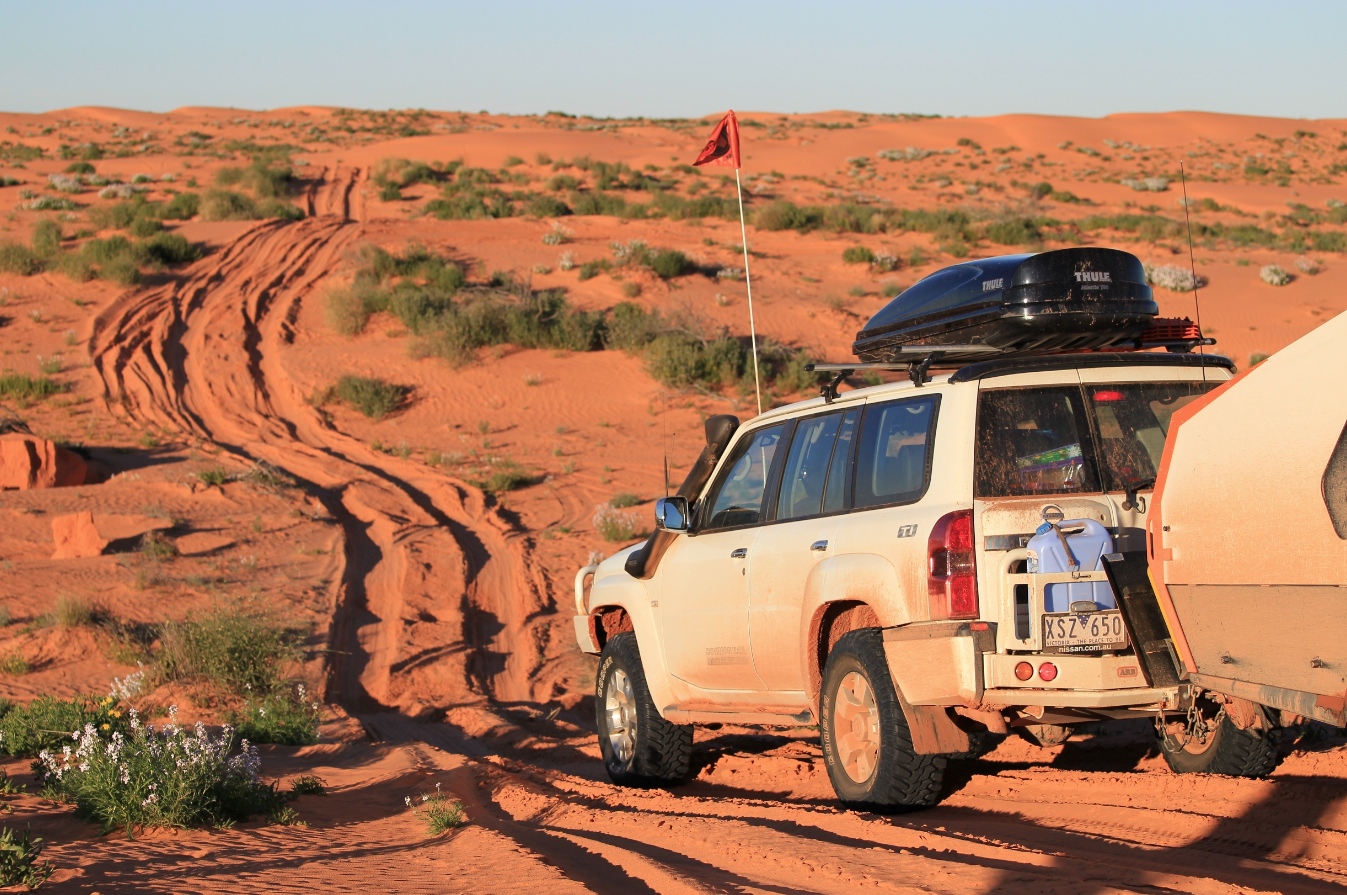 The driving position gives you a better view of traffic and road conditions, and modern 4WDs are just as comfortable to drive as all but the most plush and expensive saloons. But there's another, very everyday reason to go 4WD – you're not at the mercy of the vagaries of weather.
Some years ago, the Glover family stayed on a property in central western NSW, and when it was time to leave, our hosts asked we'd mind taking some rubbish – mainly bottles, of course – to the tip on their way home. (No wheelie bins and council pickups for rural property owners; trips to the tip are a weekly reminder of the boring routine that makes up much of life.)
The track into what is now known as a Waste Recycling Centre was dirt, and it had been raining constantly. Tyre tracks sliding off the crown of the access road were indicators of how 2WDs and trailers had found it heavy going, and a testament to country driving skills that they clambered back onto the track without careering into the flanking ironbarks and slatey boxes – not very forgiving timbers. The Glover Disco just sailed through.
Back on the road, the temperature got colder and colder, and by the time we reached Cherry Tree Hill (on the Mudgee road between Running Stream and Ilford), it was snowing. Conventional vehicles had pulled to the side of the road to wait it out, but again, the Disco's permanent four-wheel drive saw us simply drive through – no irritating holdups on our trip!
Finally, the road home crossed a low level bridge and the rains had created local flooding. The creek was running a bunker, up to almost the top of the guardrails, forcing conventional vehicle owners to turn back and take a 50 kilometre detour. I dropped the Disco into low range, first gear, added some gentle acceleration so we were travelling just fast enough create a bow wave in water almost up to the door handles … and away we went again. Mind you, I don't recommend this!
So the next time some Balmain/Glenelg/Toorak trendy starts waffling on about how your diesel-devouring environmental disaster on wheels (something that's just no longer the case) obstructs his view of the traffic when he's driving his Saab/Alfa/whatever, you can simply smile condescendingly, knowing that just one trip can completely vindicate your 4WD choice.