2018 Isuzu D-MAX recalled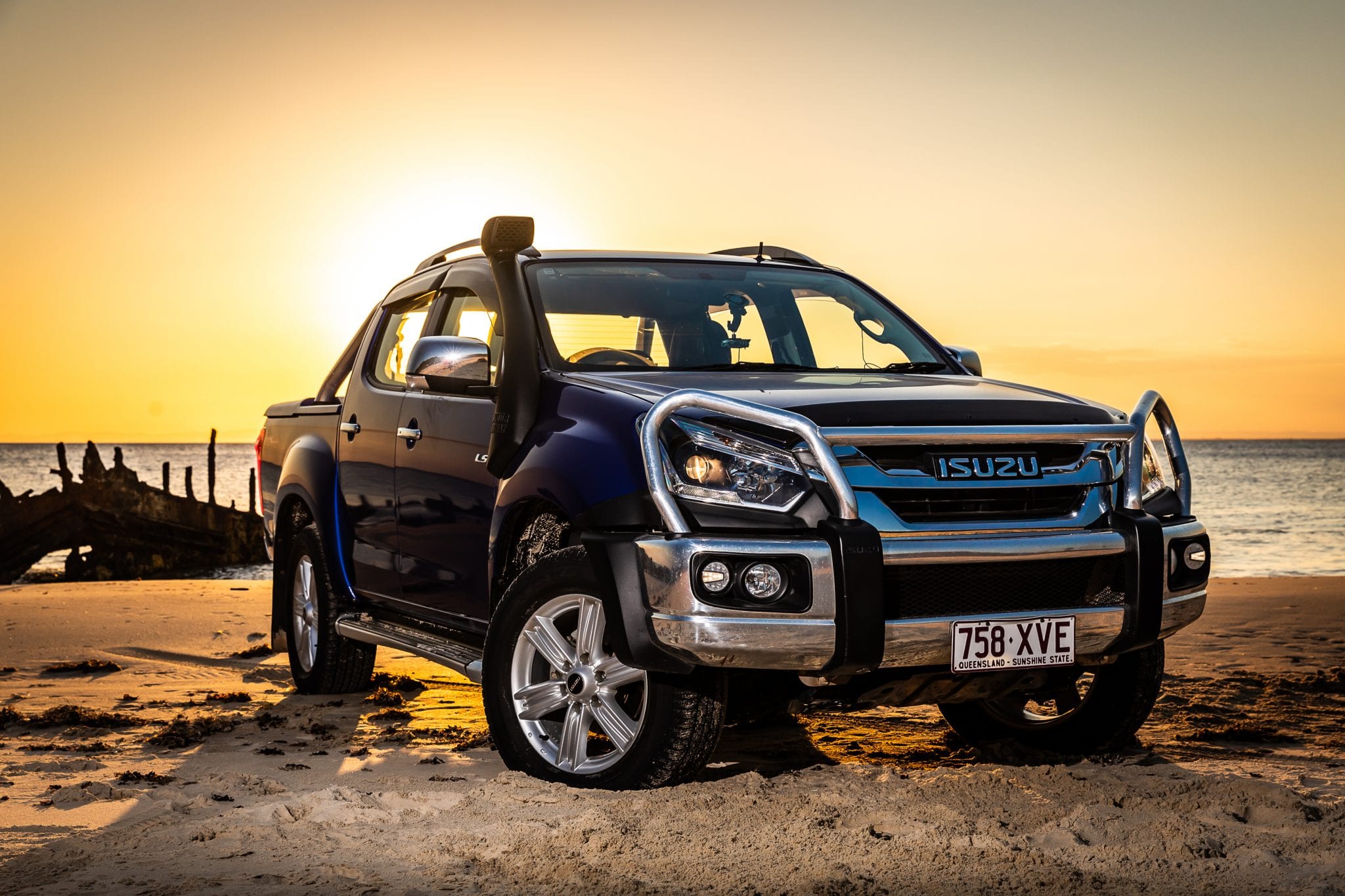 After changing out the rear leaf pack to a three-leaf system in the MY18 model utes, Isuzu Ute Australia has released a voluntary recall to address the possibility of the front eye of the leaf pack failing. The precautionary measures have seen some 4717 units of the 2018 Isuzu D-MAX recalled.
Despite the recall, to date just four cases have presented with symptoms of a spring on its way to failure, however none have actually completely failed. The models affected include MY18 models with a build date up to October 2018, and include the 4X4 and 4X2 Isuzu D-MAX Crew Cab variants, which have the three-leaf suspension. The reason for the recall is that the affected spring pack eyelet may give way, leaving the rear diff unsupported, which then may unintentionally apply the handbrake, causing an accident and injury to occupants of the vehicle and other road users.
After speaking with Mark Harman, the PR & Sponsorship Manager at Isuzu Ute Australia, he told Mr4X4.com.au the following:
"Isuzu Motors Limited have identified a potential concern which may affect the rear suspension in a specific build period of MY18 4×2 and 4×4 Isuzu D-MAX Crew Cab variants equipped with three-leaf suspension only. A total of 4717 vehicles with production dates up to October 2018 are potentially affected by this precautionary recall," he said. Harman went on further to say, "With customer safety of paramount importance and consideration to Isuzu Motors Limited and IUA, a voluntary recall has commenced on the limited number of vehicles potentially impacted".
"The possibly affected rear suspension component, on certain models, may fracture due to an insufficient diameter of the front eye due to the manufacturing process; this process could potentially induce undue stress once the bushing is inserted and although highly unlikely there is a small possibility of it fracturing, resulting in the unexpected application of the parking brake due to the unsupported rear axle casing. Although the possibility of this happening is extremely low, the risk does exist and has resulted in recall action taken by the manufacturer."
A list of the affected VINs and full details on the recall can be found here.
Owners affected by the recall will be notified via postal mail and are encouraged to contact their nearest authorised Isuzu Ute dealership for inspection and reparation, where the rear leaf spring assembly will be replaced free of charge. Mr Harman has also confirmed that the fix is already available, so there will be no need to wait on replacement parts to be manufactured and released.