Due for release at the upcoming Shanghai motor show, Auto Shanghai, the newest offering from Great Wall is set to take on the bigger players in the dual-cab ute segment. The new ute pictured here, is the 'off-road' version of the ute, which is the diesel variant, however we can expect the new Great Wall ute to be fully electric as an option.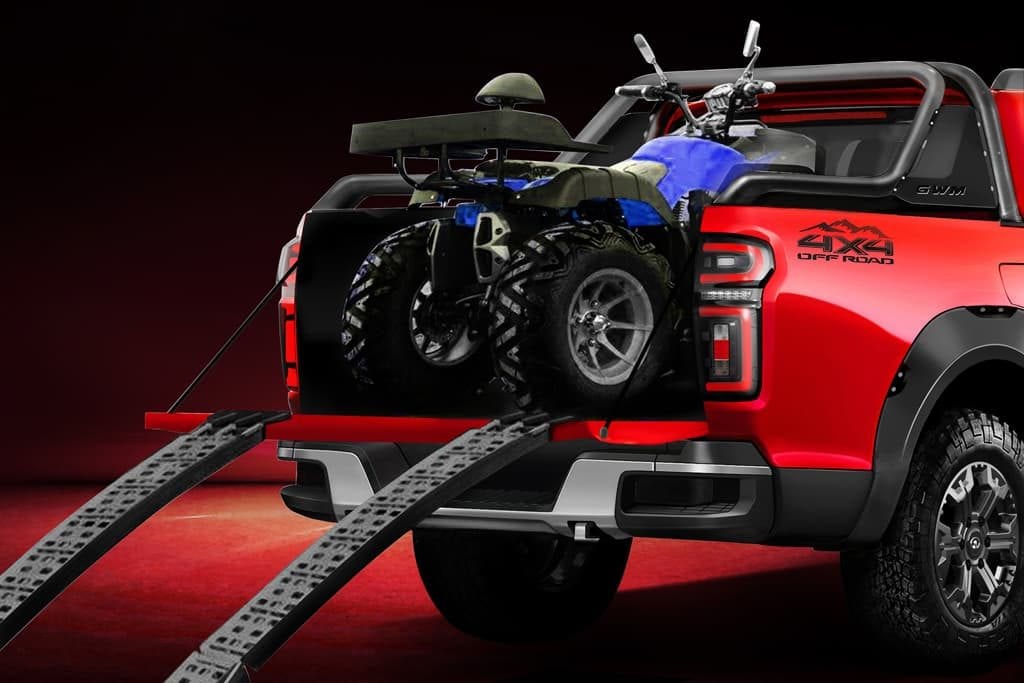 The new diesel version of the ute is set to have a tweaked up version of the known 2.0L turbo-diesel, and have outputs of above 140kW / 440Nm. The expectation is a 3000kg braked towing capacity, however it is the off-road additions and abilities that are raising eyebrows.
There will of course be the standard ute up for grabs, however the 'off-road' version is offering a 900mm wading depth, lift and off-road biased tyres as standard, as well as a winch and snorkel fitted from factory. The new Great Wall will have three-way locking differentials, and a selectable seven-setting off-road mode system.
Further adding to the Utes off-road credentials, is just how tough it looks (for a Great Wall). With an aggressive front end, tub and sports bars, it's easy to see how this will rival some of the bigger manufacturers. Especially considering the rather ugly early Great Walls that we saw on our shores.
For the electric model, Great Wall Motors have already confirmed a range upwards of 500km, however there have not been many details released on this model at this stage, except that the Australian arm of Great Wall have already put their hand up to have them delivered Down Under – so watch this space.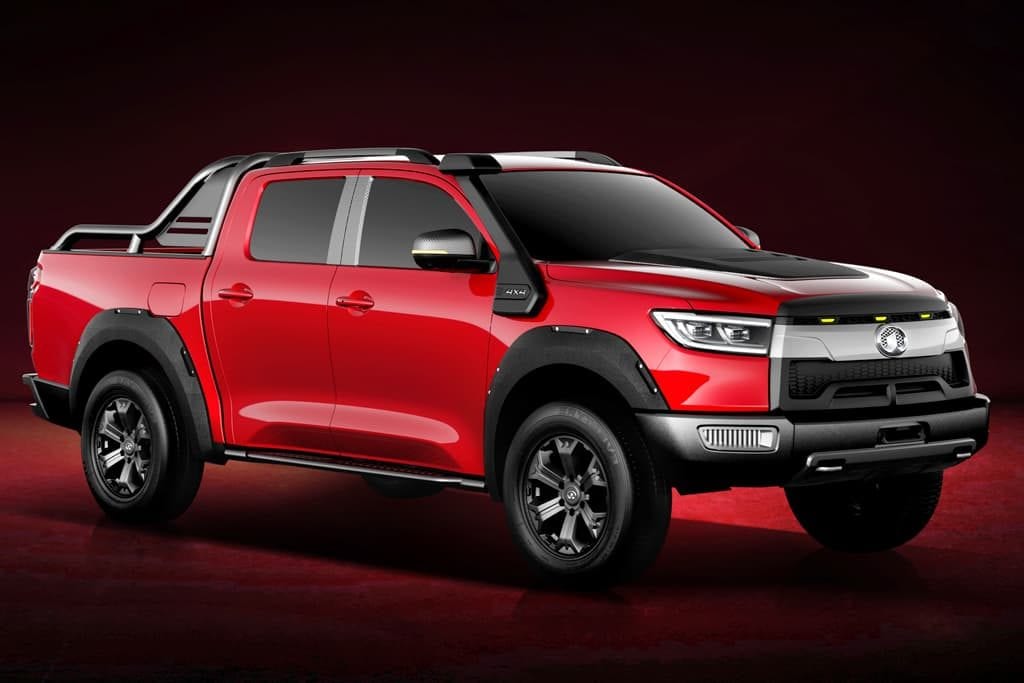 Now that we have confirmed Great Wall ute to be fully electric in to the future, will the 500km range be enough for the Australian Market? Many punters have said until range hits closer to 1000km, electric vehicles just wont be viable in Australia, especially considering the vast country we live in, and the distances travelled once you're out of the cities. With continual improvements in battery and capacitor technology, there's a good chance they will hit that mark before too long; especially due to the research and development costs making a shift from fossil fuels to electric.
There will be more to come across this range, when we get official details from Auto Shanghai, which kicks off in just over a weeks time, so stay tuned!