More than just a sticker pack, the locally-modified N-Trek Warrior focuses on suspension tweaks and new wheels to beef up the Navara's off-road ability. Here's our 2019 Nissan Navara N-Trek Warrior Review.
2019 Nissan Navara N-Trek Warrior Specifications
Price $62,990 (man), $64,490 (auto) drive-away Warranty five years, unlimited kilometres Safety Not rated (see safety section below) Engine 2.3-litre four-cylinder twin turbo diesel Power 140kW at 3750rpm Torque 450Nm at 1500-2500rpm Transmission six-speed manual or seven-speed automatic Drive part-time 4WD with low range Dimensions 5385mm long, 1895mm high; 1920mm wide; 3150mm wheelbase Turning Circle 12.4m Ground Clearance 268mm claimed Angles 35-degrees approach, 19 degrees departure (with towbar) Max braked towing 3500kg Max towball mass 300kg Payload 724kg Fuel Tank 80 litres Thirst 6.5L/100km (manual), 7.0L/100km (auto)
Review by Toby Hagon: Who would have thought we'd be chatting about a locally-engineered and locally-modified 4×4 with factory approval in 2019, two years after Holden rolled the last locally-manufactured car off an Australian production line? But that's exactly what Nissan has delivered with its new Navara Warrior. Officially known as the Navara N-Trek Warrior, the newcomer focuses on suspension modifications and new wheels and tyres to create a tough truck that steps up the off-road ability of the regular Navara dual-cab.
The Warrior is imported into the country as a regular Navara N-Trek and is trucked to the Premcar engineering facilities in Melbourne, where it undergoes a major transformation. Premcar is better known in a previous life for making Ford Falcon V8s even faster; one of its most recent projects was the Holy Grail, a Falcon that was originally planned to be the last ever Falcon GT. As a respected engineering and manufacturing outfit Premcar tested and developed various components, tyres and suspension tunes to create what is now known as the Warrior. As well as being better on- and off-road, it is also covered by Nissan's five-year, unlimited kilometre warranty, adding peace of mind that the additions and modifications are not only road legal but also designed to go the distance.
Where'd we drive it? Our drive involved small on-road sections around Mount Hotham and Dinner Plain as well as vast chunks of the tracks and trails of the Victorian High Country.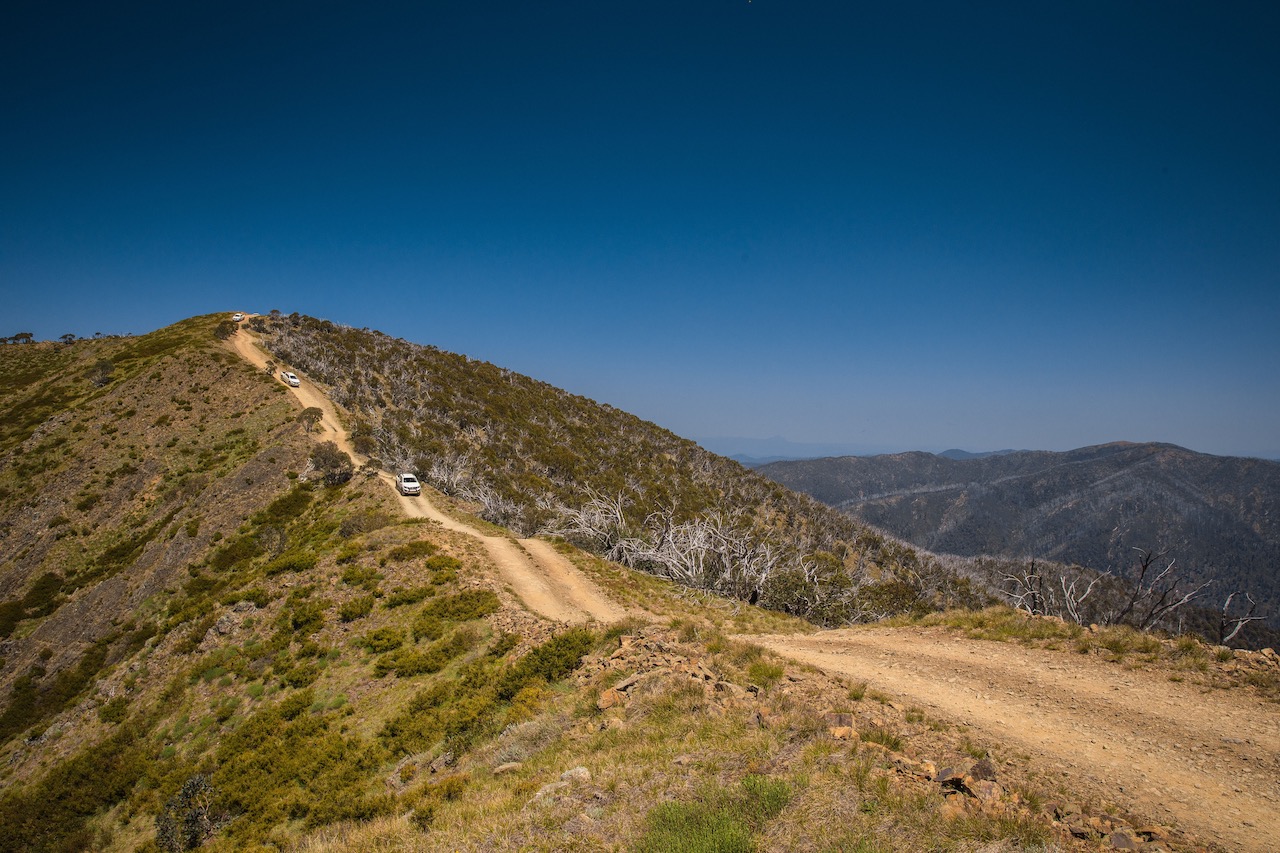 We tackled the rocky Blue Rag track up to Trig Point before heading south (and deep) into the High Country. There were creek crossings and various climbs and descents, as well as loads of meandering gravel roads, some smooth, some rocky.
The Warrior handled everything fine and no cars experienced issues that we were aware of. There wasn't even a puncture, and at times we were making reasonable pace.
How much does it cost? The Warrior starts at $62,990 drive-away for a six-speed manual or $64,490 for the seven-speed auto that most buyers will choose. That makes it $6500 more than an N-Trek. It gets all the same standard gear that's in the regular N-Trek, including smart key entry, heated front seats, sat-nav, 8.0-inch touchscreen, an electrically adjusted driver's seat, Apple CarPlay and Android Auto.
However, the 18-inch wheels are replaced by 17-inch units that were designed by Premcar and manufactured by Rosta (which has previously produced FPV and HSV wheels) in Taiwan.
Those wheels are wrapped in Cooper Discover AT3 all-terrain tyres measuring 275mm across and with a 70-series profile. The tyres start with 12.7mm of tread depth; that's less than the 14-15mm typical of mud terrain tyres but is a full 5mm more than the standard road-focused rubber fitted to the Navara. With a light truck construction, they're also tougher in the sidewall and coped with plenty of rocky punishment during our drive. Premcar also considered BF Goodrich KO2 and Mickey Thompson, among others. But it settled on the Coopers in part because they were relatively quiet on bitumen.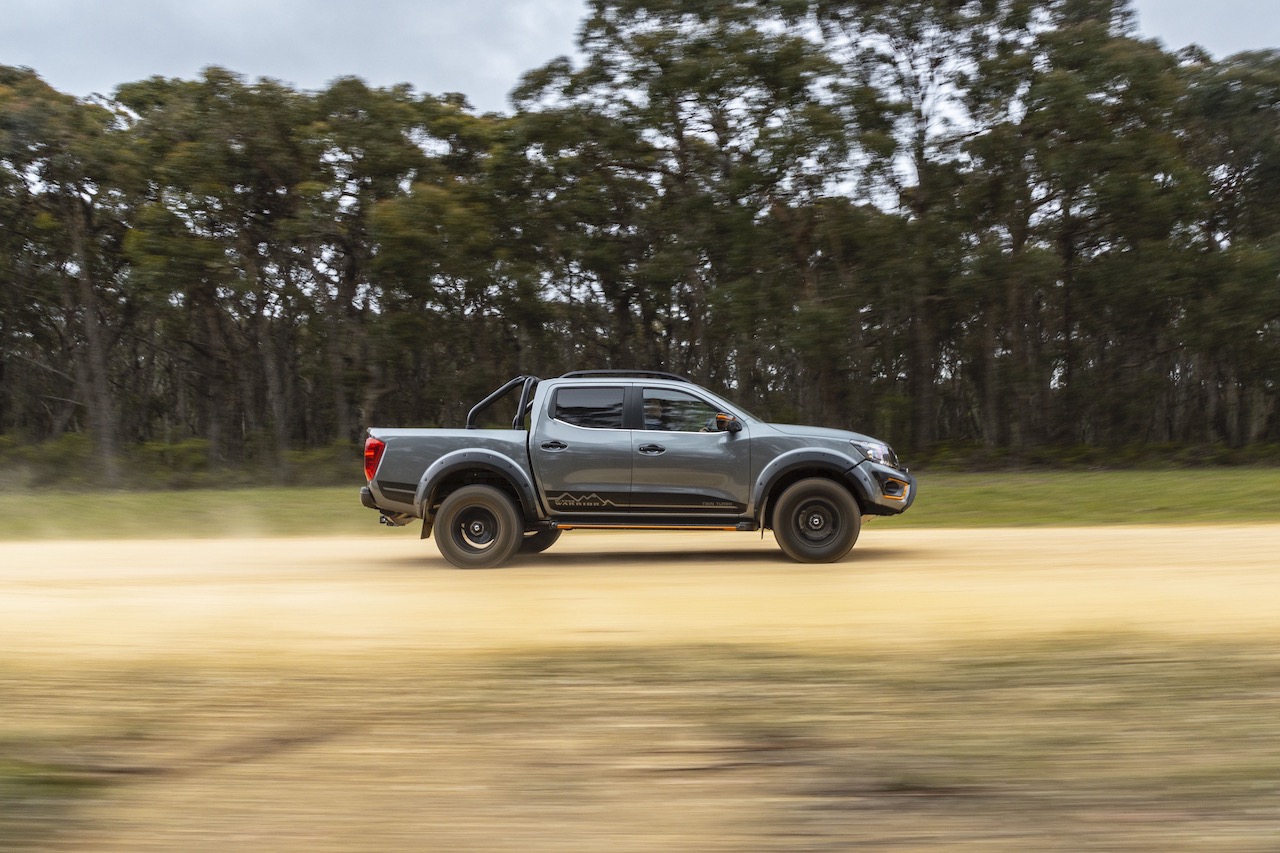 Other additions include a front bash plate made of 304-grade stainless steel that is 3mm thick (coincidentally the same thickness as the stainless steel used on the Tesla Cybertruck!). Things like the sump are still exposed; Premcar looked at providing more coverage underneath but it would have compromised cooling to the front diff and transmission.
The plastic bumper has been replaced by a steel unit. It's a modified version of the Nissan steel bulbar but has had the hoops removed and additional plastic mounts to improve the aesthetics and cover the holes where the hoops would have been. There's also a 16-LED Hella light bar for improved high beam performance. A 3500kg tow kit is standard and includes wiring for lights. The towbar is unique to the Warrior, with a broader section that accommodates the 275mm-wide Cooper tyre as a spare. The towbar hitch receiver has also been mounted lower below the bar to accommodate for the 40mm ride height lift (more on that later). That naturally affects the departure angle, something we'll touch on later.
What's it like inside? The Warrior is almost identical to the Navara N-Trek once you settle into the cabin. The only difference is the Warrior logo embroidered into the front headrests and a speedo that's been recalibrated for the larger tyres. That means there are seats that are a mix of black leather and orange fabric, the start of many orange highlights that also include the floor mats and stitching on various components. There's an 8.0-inch infotainment unit that is easy to navigate and includes Apple CarPlay and Android Auto. As with all Navaras, storage is generous, there's no reach adjustment to the steering wheel and the seats could do with more support. Comfortable and liveable, without setting any benchmarks.
What's the engine like? One area that was completely untouched in the Warrior was the 2.3-litre twin-turbo engine. Nissan's reasoning is that the sequential turbo unit already outperforms the top-selling ute in the country, Toyota's Hilux. So, it's in the hunt and most buyers aren't prioritising straight line performance – or, at least, not once you've got the decent torque spread offered in the Navara. Speaking of which, the 450Nm peak is produced between 1500rpm and 2500rpm, making it thoroughly usable a lot of the time. There's also 140kW of power, although the reality is most buyers will be leaning far more heavily on the torque.
What's the performance like? We only drove the seven-speed auto and nothing has changed from its life in other Navaras. It's smooth on shifts and generally intelligent enough to slot into an appropriate gear, although twisting gravel roads could encourage you to use the sequential shifter and stop it unnecessarily upshifting.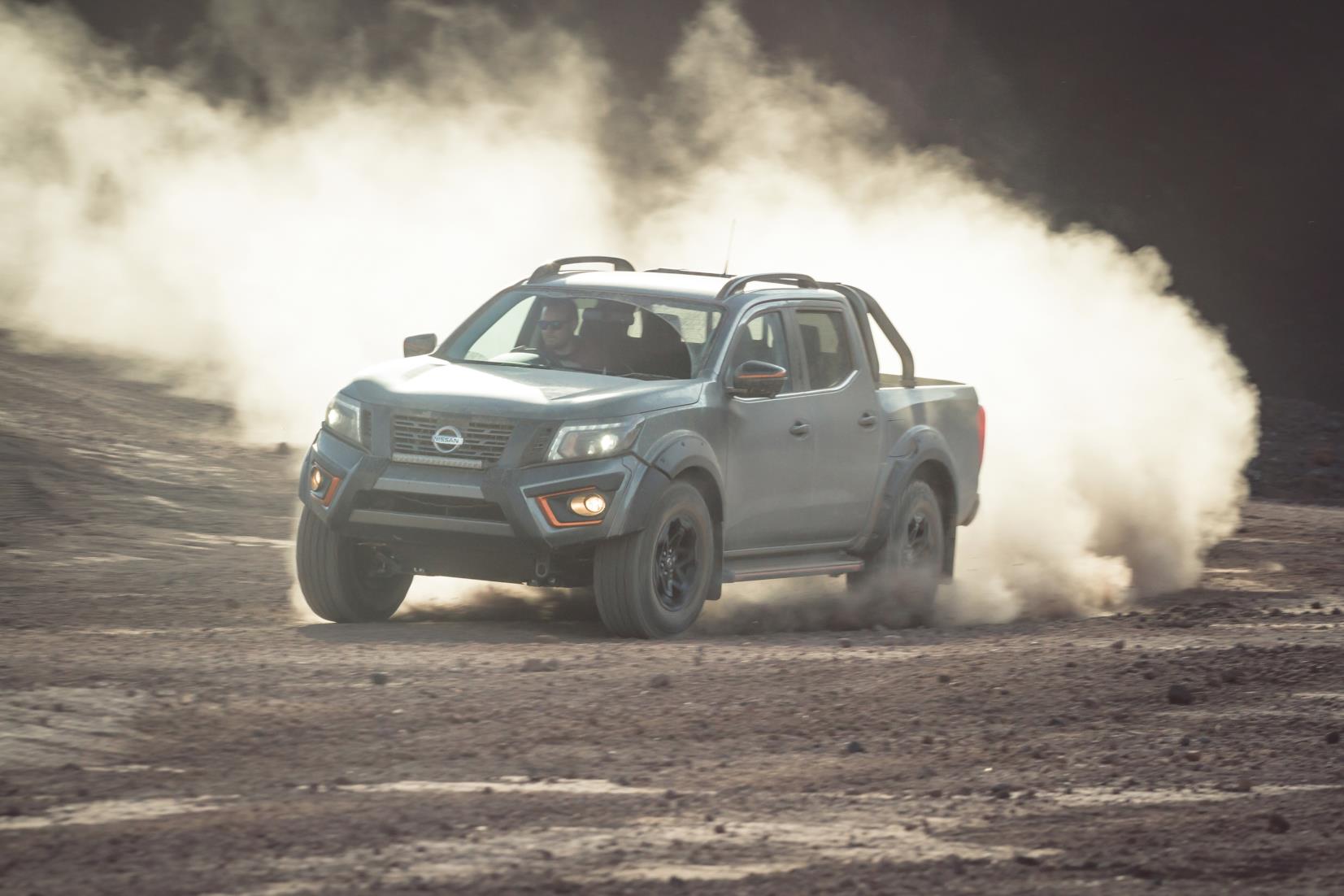 While the gearing is identical to other Navaras, the speeds in each gear have increased by 7.3 percent across the board due to those tyres with a bigger circumference than what comes on a Navara. That also meant engineers had to recalibrate the speedos. Premcar and Nissan considered changing the final drive ratio to adjust, but it hadn't changed the driving experience enough to warrant the effort. Yes, the Warrior is marginally more leisurely in acceleration due to those taller tyres that effectively change the gearing – and the extra 193kg all the accessories add to it. But the stout torque ensures more than two tonnes is still shifted relatively effortlessly. The Navara also maintains its claimed 7.0 litres per 100km official fuel label, even though you're likely to use more in the real world.
How much has the suspension changed and what's it like? The geometry and basic architecture of the Warrior's modified suspension is identical to the standard Navara dual-cab. That means coil springs all around with an independent double wishbone setup up front and five-link live axle at the rear.
Having coils all round was something Premcar said was a good starting point for modifications rather than having to deal with changing leafs. The Warrior still uses dual-pitch rear coils, which have loosely bound coils teamed with tighter bound ones within the same spring.
But the details within the suspension system are much different, starting with springs and dampers. For starters, the springs have been raised 15mm. And the chunky tyres contribute another 25mm to the ride height, taking the overall lift to 40mm. Premcar went for softer Monroe springs; the rate is 6 percent softer at the front and 10 percent at the rear, at least for the primary spring at the rear. The second, more tightly wound section of the spring has actually increased its rate by 10 percent, so that it holds up better when heavily laden or over large bumps.
Dampers supplied by Tenneco are designed to better control unwanted movement, something most noticeable at higher speeds when you hit big bumps. The way the Warrior absorbs then recovers from bumps is impressive; in some ways it gets better the harder you drive it.
One other crucial suspension component is the bump stops, which sits only about 15-20mm from the chassis end stop. Rather than a hard rubber mount with little thought put into its construction, the Warrior's front bump stops are regularly used to supplement the motion of the springs and dampers. With a cone shape that gets thicker towards the bottom they work progressively the more load is put into them. And rather than rebound the car dramatically, they're designed to absorb shock and control the car; similar in theory to those on competition off-roaders. Premcar says they will be come into play during most driving, even when driven over speed humps or gentle bumps. About the only time they won't be used is when driving on flat roads with no bumps.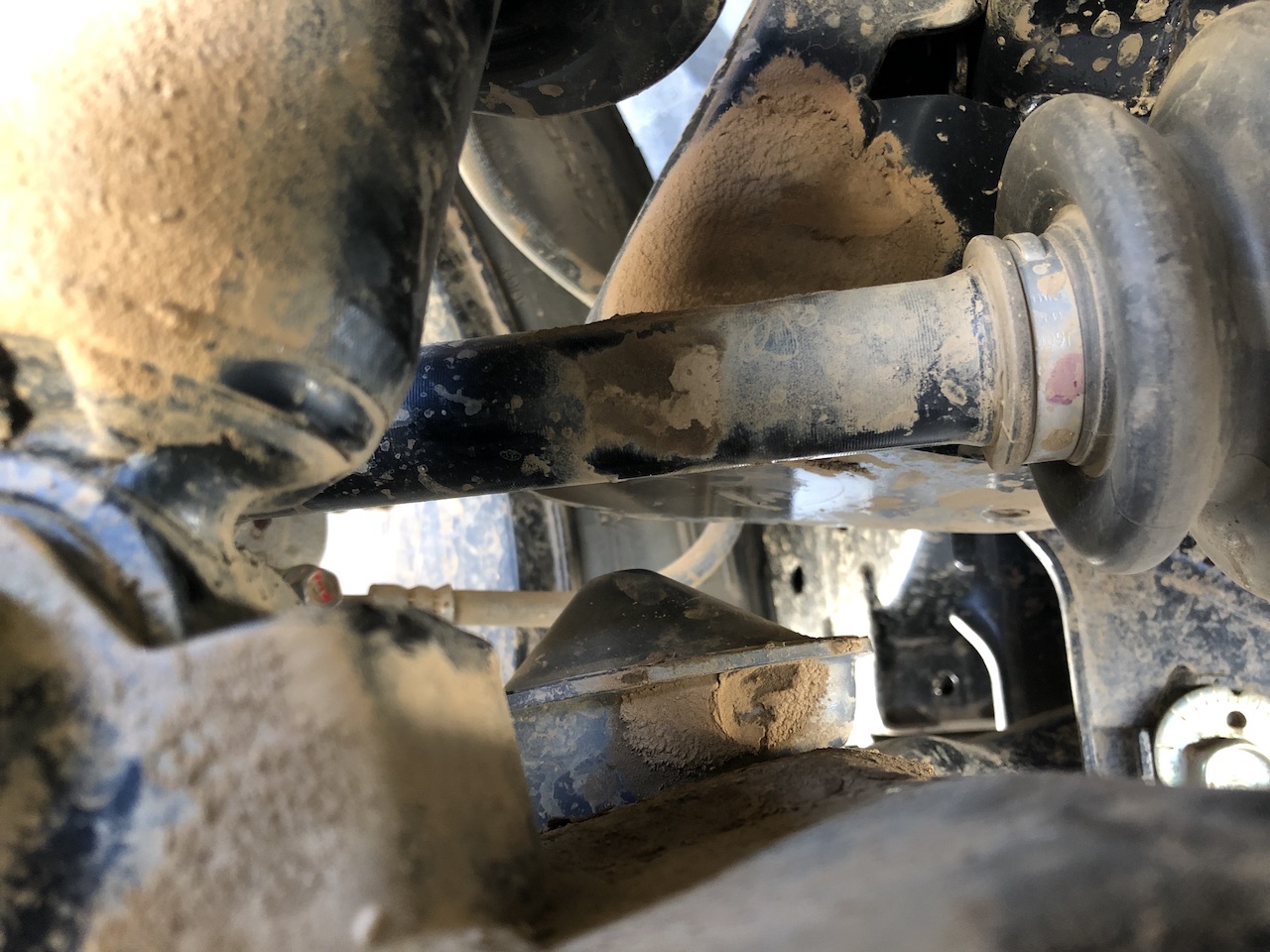 The stance of the Warrior is much different, too, with each wheel sitting 15mm wider than usual courtesy of a different offset with the wheels. It's about improving cornering stability as much as the location and look of those chunky tyres. Premcar acknowledges this would ordinarily add more stress on various components.
However, the softer sidewall of the tyres and softer springs mean that less overall load is going into the chassis over big hits, something that helps ensure longevity. It all adds up to a substantial improvement over the standard Navara, one that brings benefits on- and off-road. There's nothing like the suppleness of a Ford Ranger Raptor – with its expensive Fox shocks – but the Warrior still fends off big shunts nicely and it controls the body beautifully.
What's it like off-road? No surprises that the Warrior does a much better job than a regular Navara in rough terrain. The tyres alone give it a better chance of scrabbling over loose rocks or dusty gravel, two terrains we did plenty of in our day and a bit with the Warrior.
The bash plate also provides confidence you can attack things without them causing big damage underneath the front. But the basics of the Navara remain unchanged, starting with its dual-range four-wheel drive system. Shift-on-the-fly capability gets you into 4H but then it's a stop for 4L. We did most of our running in 4H and 4L using the traction control to apportion drive to the wheels with grip.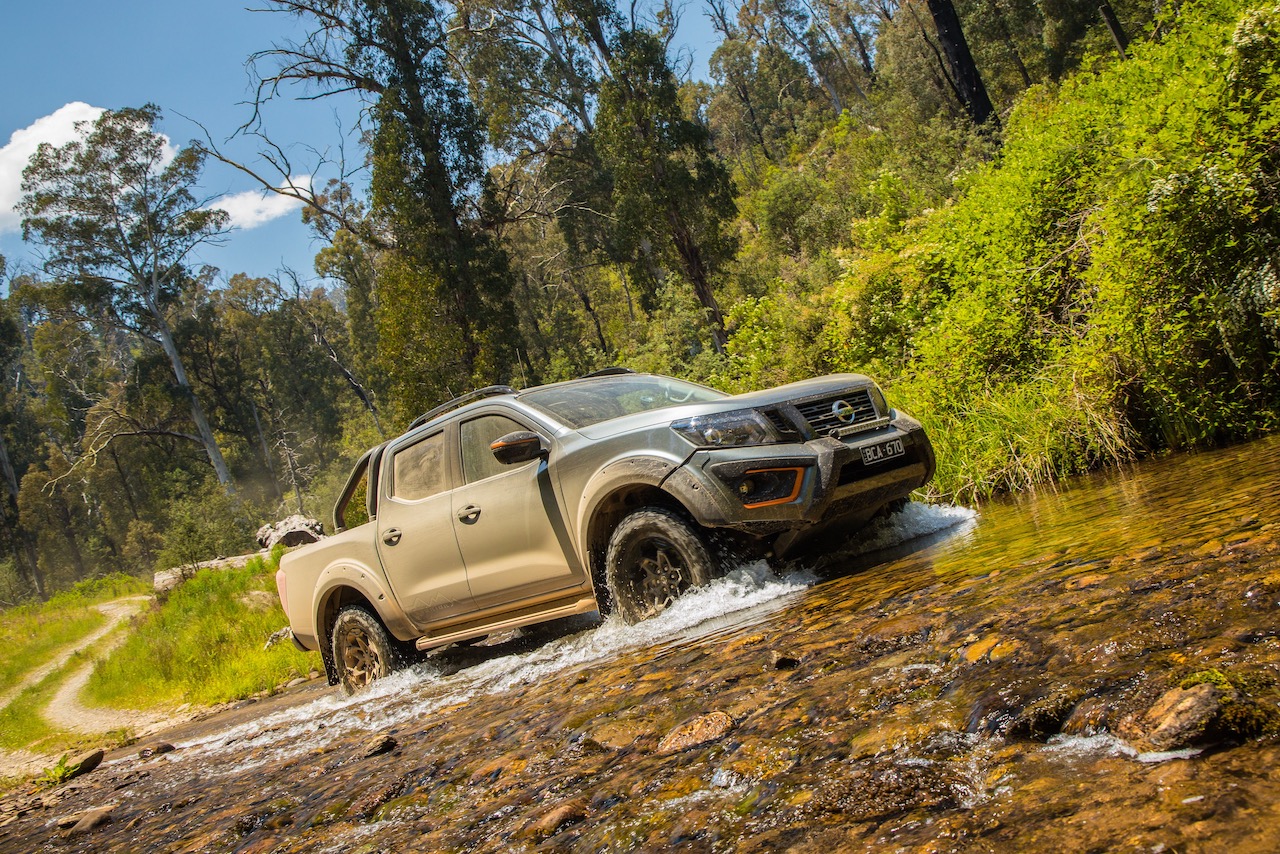 Even with the taller ratio afforded by those larger tyres 4L proved fine down moderately steep descents, making for smoother progress than the hill descent control. You'll need the occasional dab of the brakes, but for the most part the engine braking in first gear is very useful.
Only once did we engage the rear diff lock to maximise our chances of getting over some deep opposing holes on a steep ascent, something the car did with some slips of wheelspin but an otherwise generally uninterrupted movement.
The extra ground clearance is also handy, as are the corner cutaways on the front bumper, something that allows more aggressive attacks.
One place that has gone backwards is the departure angle. At 19 degrees it's prone to scraping its tail over steep departures. But those handy with a spanner can temporarily remove the towbar to increase that departure angle to 29 degrees.
Better off road but is it any good on the blacktop? Perhaps the biggest surprise is the improvements to the Navara's manners on bitumen. Sure, the steering is still overly light, and lacks feel, and response is not improved by those baggier Cooper tyres.
But the wider track and suspension tuning makes for a more surefooted demeanour mid-corner. Despite chunky and aggressive tread blocks the tyres are also respectably quiet, at least until you push them through a tight corner, at which point they'll start to squeal and squirm.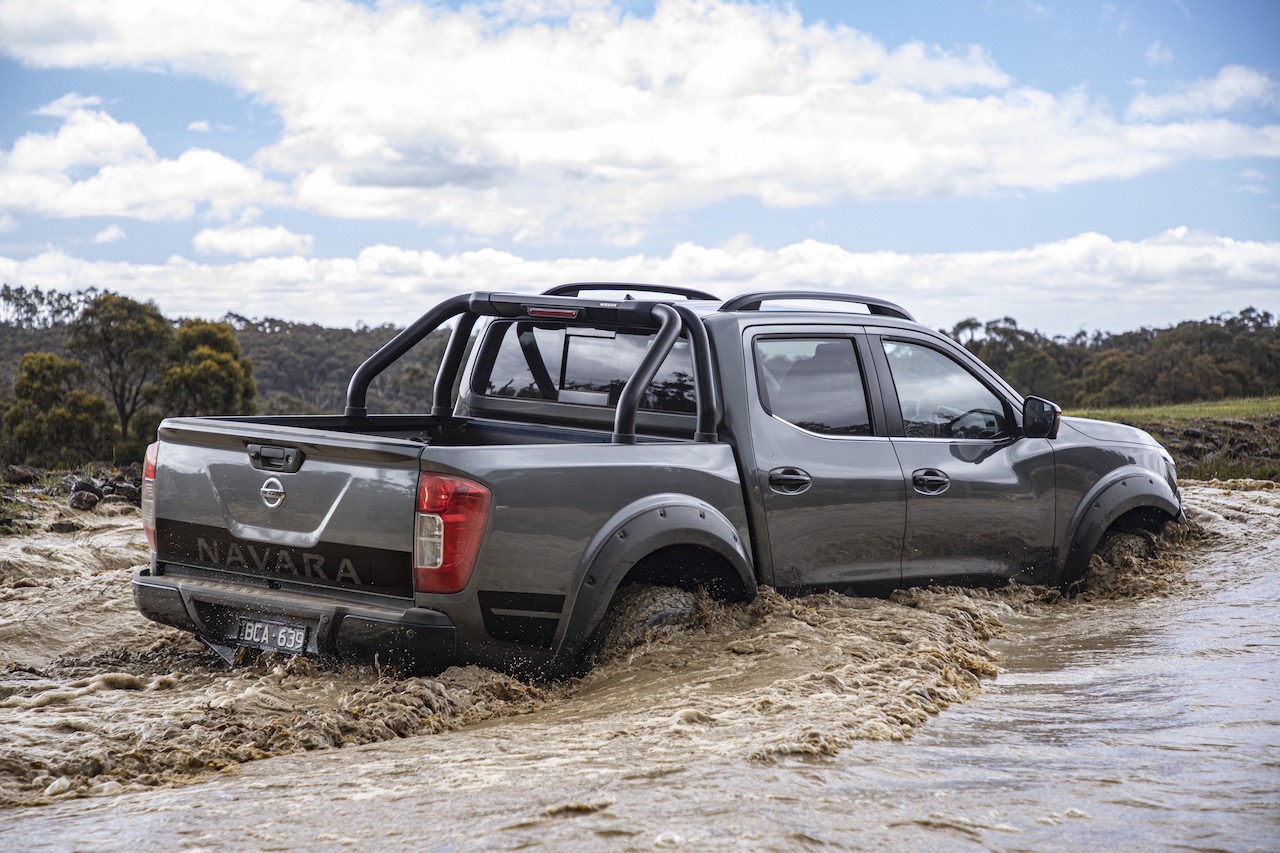 How safe is it? Nothing's changed with how the Navara Warrior avoids or crash or protects its occupants when having one. There are seven airbags and a basic structure that scored a five-star ANCAP rating (the Warrior is officially unrated because it hasn't been tested with the steel bulbar up front). The Warrior lacks the latest safety systems such as autonomous emergency braking, which are on rivals such as the Ford Ranger and Mitsubishi Triton. Not that it'll upset those heading into the bush… it's just one less thing to go wrong.
What's missing? Nissan focused on the most commonly upgraded components for the Warrior, being tyres, suspension, underbody protection and a bulbar. Some were relatively simple additions. The bulbar, for example, is a modified hoopless version of Nissan's steel bulbar accessory, one that had already undergone durability and safety testing.
However, there's no snorkel, no rated recovery points and no winch, with Nissan instead leaving those to aftermarket suppliers. Nissan also considered rock rails instead of the standard side steps that will crunch at the first impact with a rock or log. However, it would have required significant engineering work and approval to meet side impact crash regulations. So, again, they've been left to the aftermarket suppliers.
Things could change with those modifications and more in future with the Warrior, though. There's a very good change Nissan will do a more expensive and even more capable version of the Navara Warrior. Nissan Australia boss Stephen Lester told us he wants more Warrior models, with a Patrol a likely contender. And he said the Navara could even get more serious Warrior gear, perhaps as a Warrior+ or Warrior X. Stay tuned…
Should you buy one? The Navara N-Trek Warrior plays in an interesting space that pitches it directly against the likes of the Ford Ranger Wildtrak and Toyota Hilux Rugged X.
Considering it brings substantial local chassis and wheel upgrades that deliver genuine improvements to the basic Navara package it makes the mid-$60s price tag a tempting proposition.
And it's off-road where the Warrior's biggest improvements are. While decent aftermarket mods might be able to achieve a similar goal, they won't have the factory warranty protection that makes the $6500 Warrior step-up look very appealing.