The 2020 Nissan Patrol was revealed overnight in Abu Dhabi boasting two petrol engines, a new look and "even higher levels of sophistication".
The 2020 Nissan Patrol was revealed last night in Abi Dhabi with Nissan paying tribute to the iconic nameplate which many, in this country, at least, believe has lost it way.
Speaking at the reveal, Joni Paiva, regional vice president of the Africa, Middle East and India region at Nissan, said: "The Patrol is one of our longest-standing and most cherished models, with a long and proud heritage. The new Nissan Patrol represents the peak of luxury and ultimate capability and will continue to provide authentic experiences to its loyal customers in the Middle East and around the world".
Since it launched in 1951, more than 1.9 million Patrols have found homes around the world. But it's been the move away from a diesel engine that's caused the biggest uproar.
So, what's new with this Patrol. For a start, it gets Nissan's V-motion grille which has been tweaked for SUV product and will filter down to other models in Nissan's SUV line-up. There's a new grille, and boomerang-shaped LED headlights. At the back, the boomerang-shaped taillights mimic the headlights, the nameplate is in chrome and for the first-time on a Nissan, the indicators are sequential in operation (think: KITT).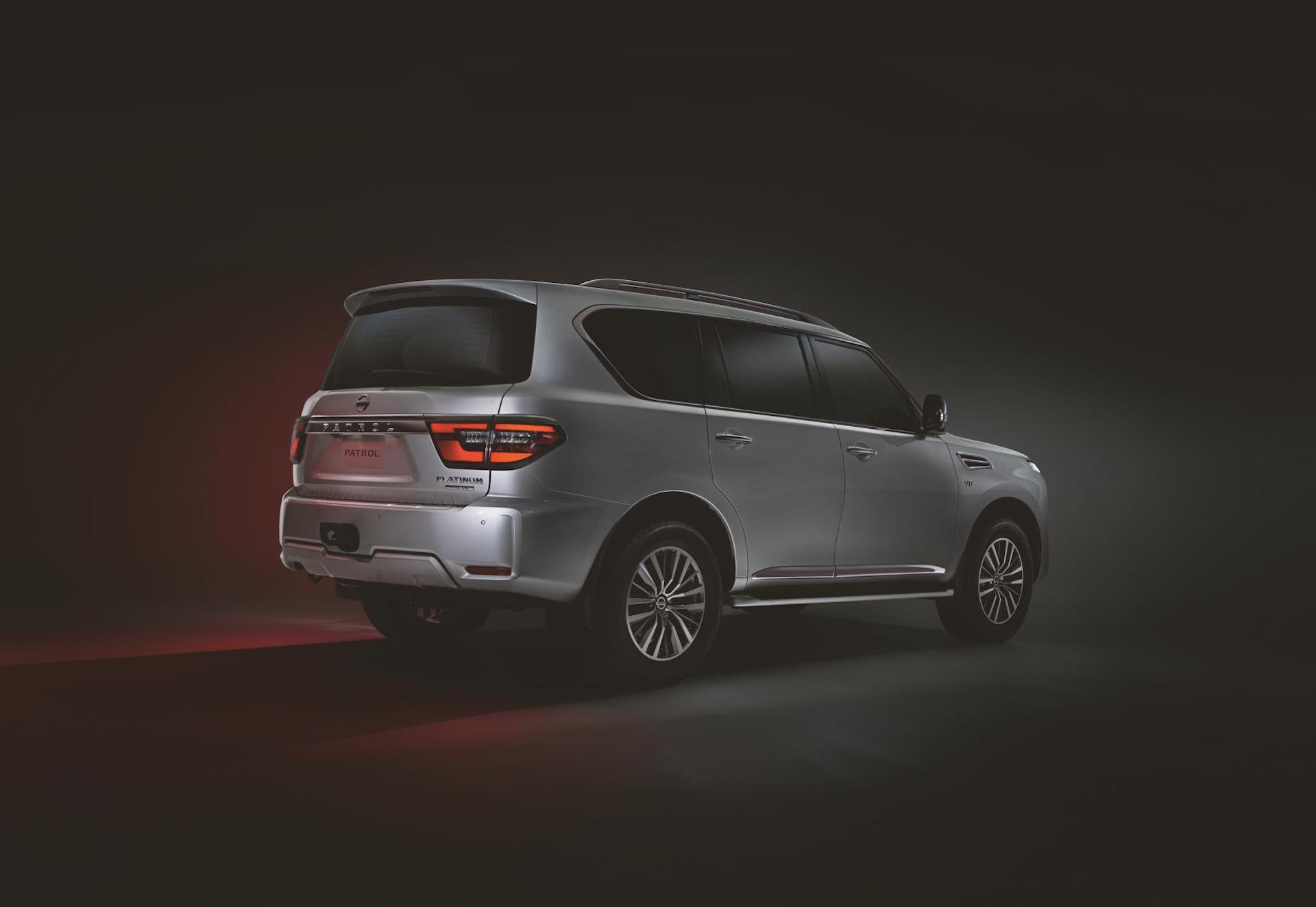 The Patrol will go on-sale first in the Middle East which is now the most important market for Patrol. This has, thus, had an impact on the engines available. The diesel was dropped for Y62 and, in the Middle East, at least, two petrol engines will be available. The 4.0-litre V6 makes 205kW and 394Nm of torque, and the 5.0-litre V8 makes 298kW and 560Nm of torque. The V8 will be available with Nissan's, and take a breath, Hydraulic Body Motion Control adaptive suspension system.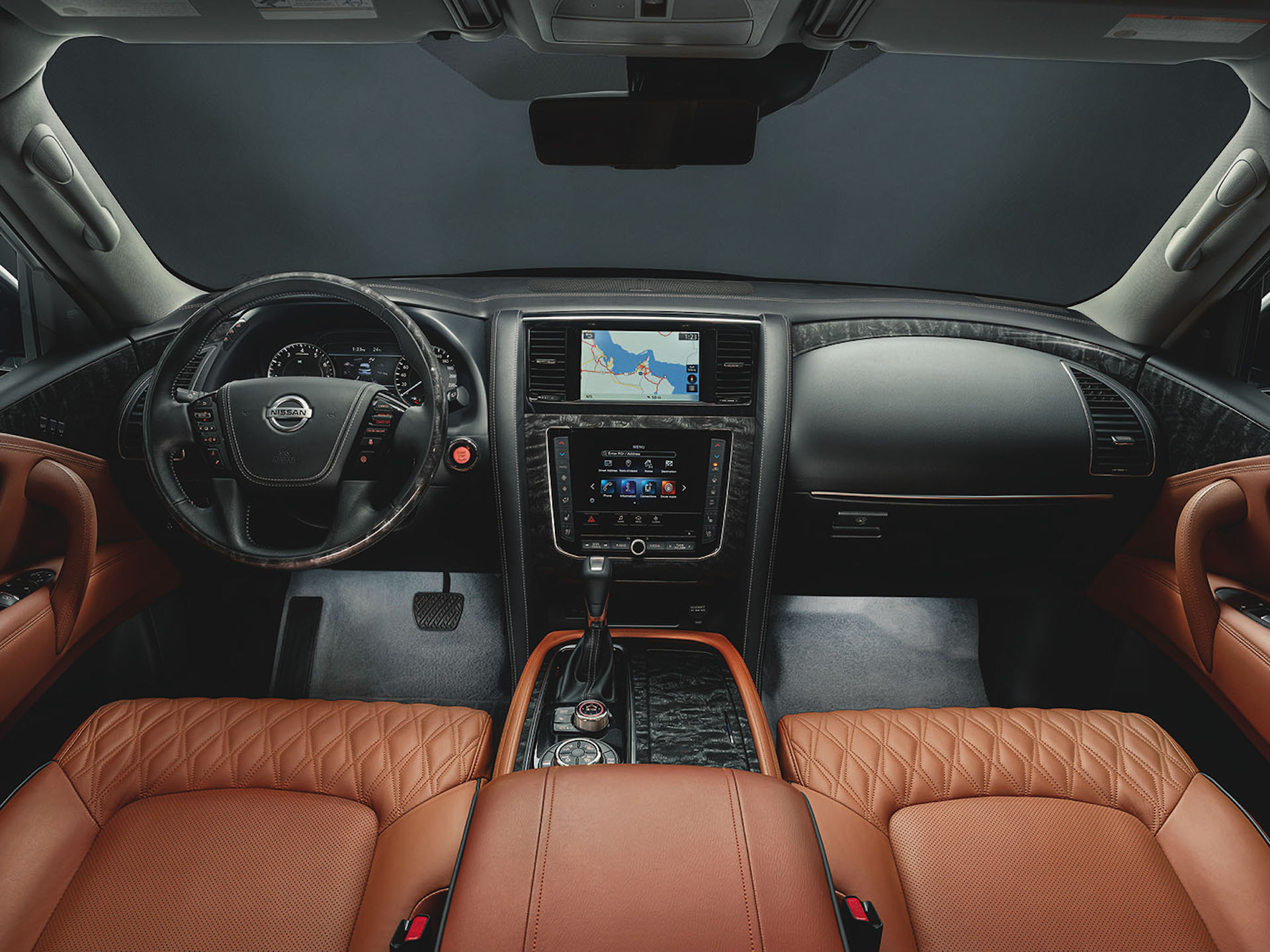 On the inside, there's a new twin-screen layout featuring Apple and Android smartphone connectivity. There are diamond-quilted leather seats with heated seats an option (in the Middle East). Nissan didn't go into details, but it claims there are "Significant reductions in noise and vibration result in a quieter, more pleasant cabin. Improved cooling and air flow distribution systems lead to quicker cooling, ideal in hot climates".
In terms of safety, the new Patrol gets Nissan's Intelligent Mobility technologies and adds Intelligent Emergency Braking with pedestrian detection and the Intelligent Forward Collision Warning system.
Question: What do you think of the new Patrol?