It's no secret that the current 200 Series is getting a touch long in the tooth. Looking back at previous LandCruisers, most models have been updated to a new model every 10 or so years (some as few as eight, others as long as 13). Recently a Japanese website (https://bestcarweb.jp)  gave us some artists impressions and details which shows the new 300 Series LandCruiser getting closer.
There's certainly no confirmation from Toyota of what exactly the new 300 Series will look like, however Toyota Australia has confirmed that the new LandCruiser is under development, and that early prototypers have already done some testing in Australia. This was most likely completed at the Australian Automotive Research Centre (AARC) in Victoria.
We've not heard anything firm on powertrain at this stage for the LandCruiser either. That said, internationally Toyota has been slowly backing away from diesel power, and rumours are rife that there may only be a V6 petrol powered option, alongside an electric version. Despite what you may think, an electric version is going to happen, especially as Toyota have confirmed they will have an electric version of every model by 2025; just six years away. Any new model of LandCruiser will need to be covered in that scope – same as the HiLux will be offered as an electric vehicle within five years.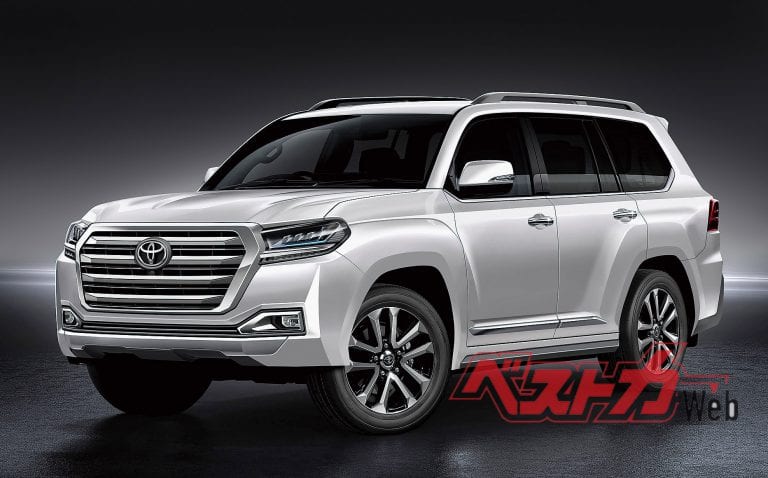 Insofar as styling and size is concerned, we are expecting to see the 300 Series retain the typical full-size wagon features that has been synonymous with the name since the first 'comfort' based model, the 50 Series was released way back in 1967.
So as always, rumours abound, but, let us know in the comments if you think these 'artists impressions' of a 300 Series LandCruiser getting closer, strike your fancy. Or if you think these are way off the mark – let us know.