One of the greatest things about the new digital age we live in, is how immersed we can get within the technology. Take for example the new REDARC Virtual Tour that has just launched.
Instead of needing to front up at a retailer, or a show before you're able to see how different components are laid out, how they work, and where you would mount them, you're able to jump in to the virtual tour, and all but walk around the REDARC HiLuxes and see it all laid out for you. Have a look at this:
A few tips on how to drive it: The round circles are places where you can stand – so click on one of those, and your view moves there. The play button will kick off a short video explaining what each bit of gear can do, and the tag buttons will give you a short run down on the item.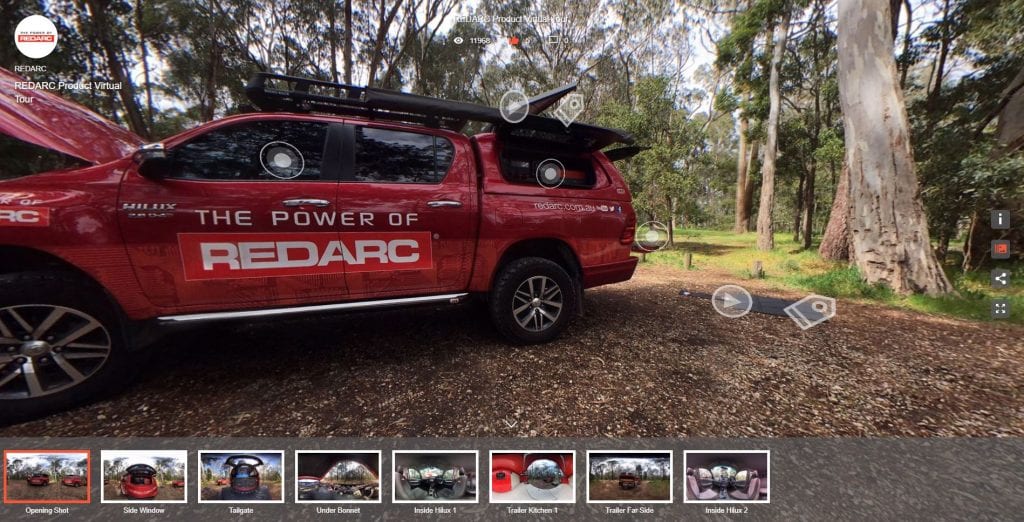 The tour covers off the vast majority of REDARC's gear, from the brake controller and the RedVision TVMS controller, all the way to the different foldable solar panels available, and the RedVision battery management system.
Sure, the REDARC Virtual Tour may not be quite the same as getting your hands on the gear, but it absolutely goes a long way to seeing how the REDARC gear all comes together and works together as a complete package.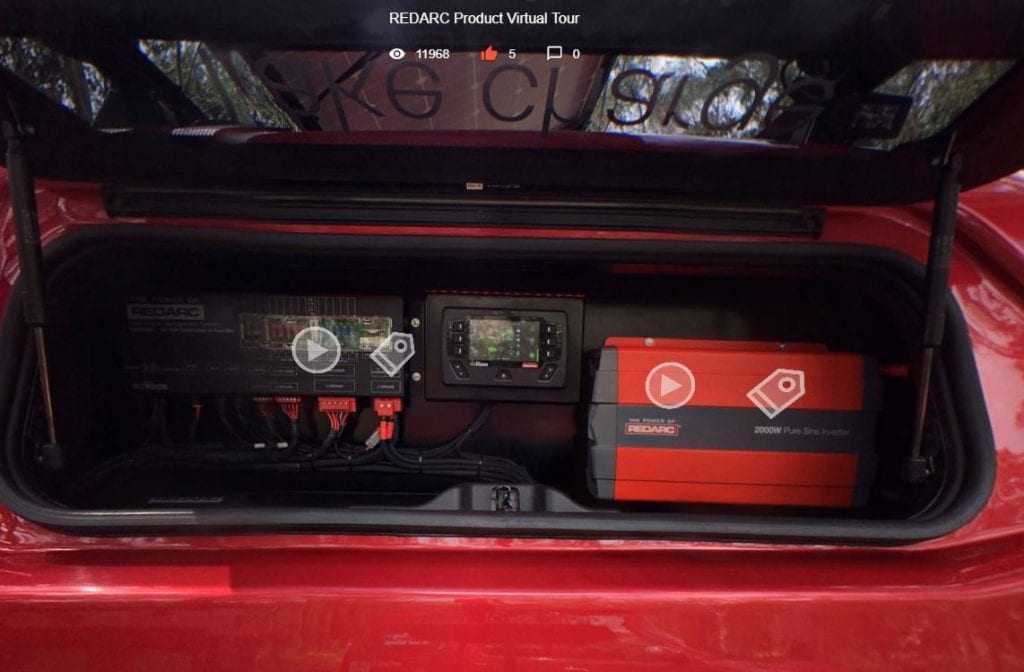 And if you're old school, and prefer to just look online through photos of the different REDARC gear, you can absolutely still do that over here.