It has been widely speculated for some time, but Toyota have just lifted the veil off a new model 4X4 destined for the shores of Australia.
it's the new Toyota Fortuner, a model that has been available in other countries for many years. It's built on the platform of the new Hilux, so it will be locking horns with the Isuzu MU-X, Mistubishi Challenger, Holden Colorado 7 and Ford's new Everest directly. Indirectly, it will also probably compete with the FJ Cruiser.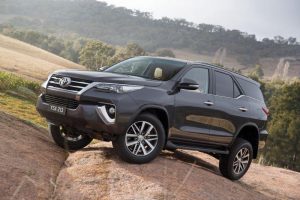 Being based on the new Hilux means it will sport the same new engine and gearbox combinations: the 1GD-FTV makes 130kW@3,400rpm, and either 450Nm @ 1600-2400rpm with the six-speed auto, or 420Nm @ 1400-2600rpm with the six-speed manual.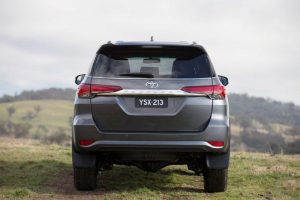 It will seat seven inside, and has ditched the Hilux's rear leaves in favour of a five-link coil setup. The engine, a completely new design, sports some pretty cool technology that will aid in efficiency, refinement and driveability. Like the Amarok diesel, the 1GD will use pilot injections to create a smoother, quieter running engine, with less emissions. Where others are going for two turbochargers, Toyota have stuck with a single, variable geometry turbochager, aided by an intercooler.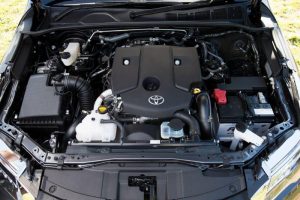 Fuel consumption figures haven't been released yet, but Toyota are quietly confident it will be under 8 litres /100 kilometres.It will be a strong competitor in that medium-sized wagon marketplace, sitting just below the Prado, and being a genuine 4WD option over the Kluger and RAV4, with diesel.