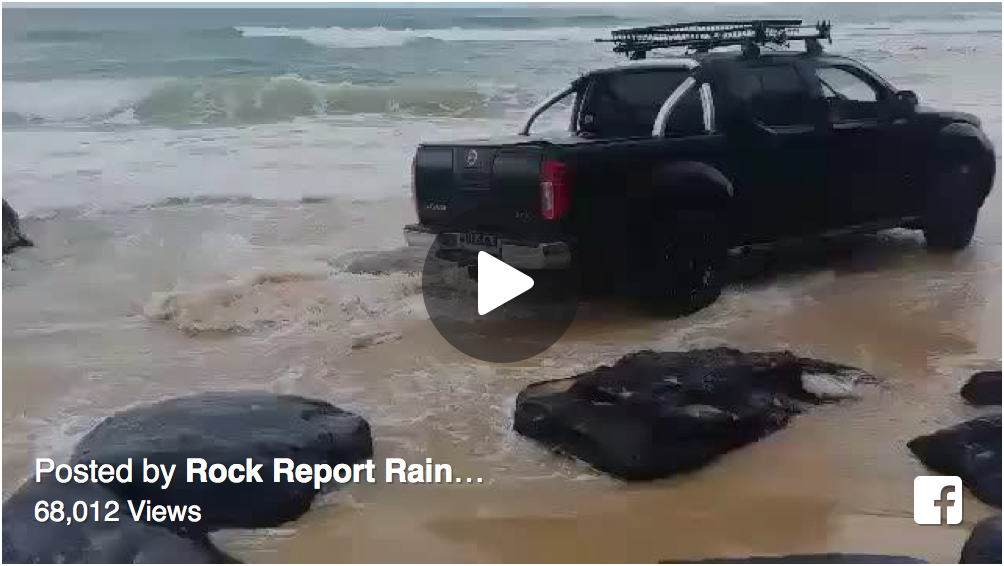 Getting bogged on the beach is one thing, but risking it with a high tide and salt water lapping around your wheels is another. 4X4 beach hotspot Rainbow Beach is nothing short of notorious for claiming 4WD after 4WD into Davy Jones' Locker. These guys were captured on video (which we grabbed from the Rock Report Rainbow Beach Facebook page) pushing it to the absolute limit, and risking everything to get around some rocks. These guys show what not to do at high tide.
Would you take this risk? Thanks for sharing Brayden Daniels (y)

Posted by Rock Report Rainbow Beach on Wednesday, June 10, 2015
In our professional opinion, this is incredibly risky behaviour, which has huge potential ramifications for the beach, it's users and their 4WDs. Salt water damages your 4WD to no end, especially over the long term. And if you get stuck, bid farewell. Posiedon just got your blue slip. Always keep an eye on the tides, and plan your trip around the tide charts. If it's high, just forget it. It's not worth the risk.