Pat recently ventured into the heart of Barrington Tops alongside his son Bill and our good mate, Kalen Ziflian. He faced the wild, the muddy, and the downright daunting. As you'd expect, their rigs faced a series of challenges, but in the end, there were valuable lessons and unforgettable moments to be had.
The Rocky Hill Challenge
Bill took the lead with the convoy, driving a mighty Ford Everest through Barrington. But right at the onset of a slippery, rocky hill climb, the Everest found itself in a bit of a pickle. Bill had 'diff'ed out', meaning the differential pumpkin of the vehicle struck an obstacle, robbing it of necessary clearance.
To navigate this, the crew employed Exitrax. These don't just provide that much-needed traction; they give the vehicle that little bit of height needed to bump up and out of the ruts holding Bill back. After deploying four sets of Exitrax and some spirited encouragement the Everest emerged victorious.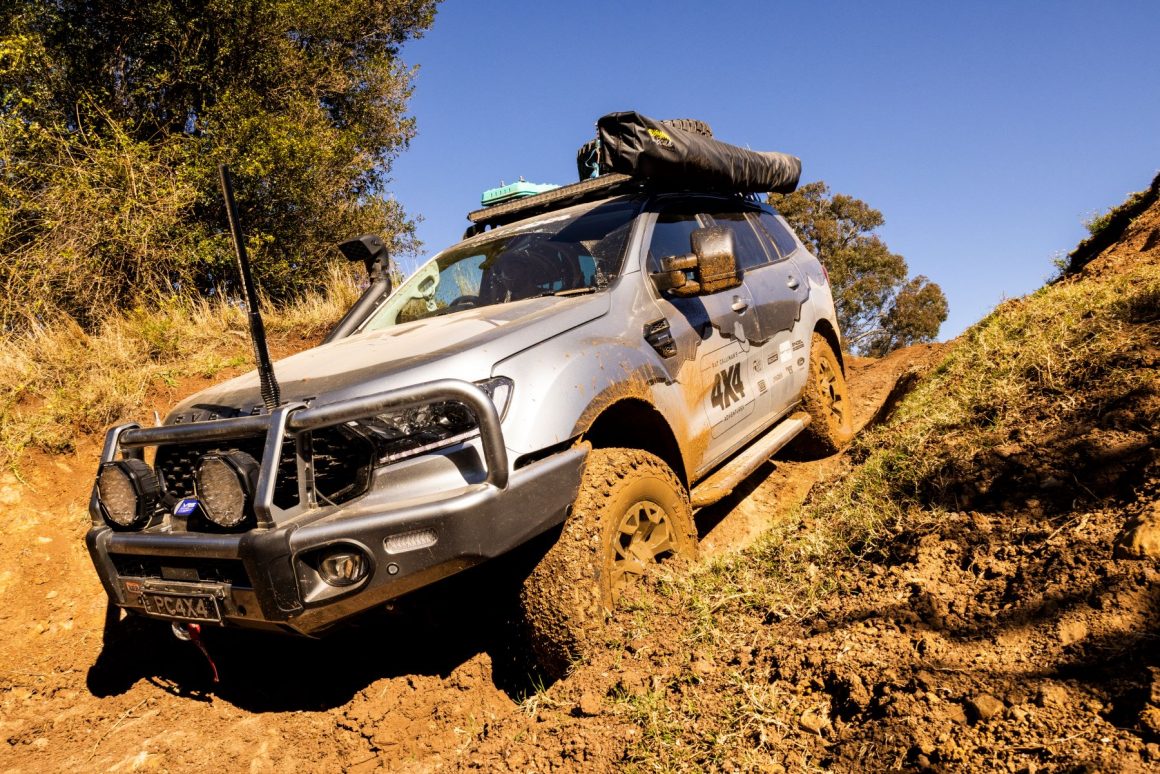 Following Bill's triumph, Pat decided to take a shot in his Ranger. The spirit of friendly competition was alive and well in the Barrington hills, Pat recalled those moments of childhood games with his son where he never let him win easily. But this wasn't a board game; this was raw, unbridled off-road fun. With some careful manoeuvring (and perhaps a light tap on a boulder), Pat cleared the challenge.
Then, our mate Kalen, despite his initial enthusiasm, decided to play it smart. Recognizing potential risks to his Ford Raptor, he opted for a safer path. This decision wasn't just rooted in intuition; Kalen was one of the key drivers setting up Club 4×4, Australia's only dedicated 4×4 Insurance Agency. He knows the intricacies of off-roading mishaps better than most. Here's what he reckons get most people into strife.
Kalen's Six Common Off-Roading Mistakes:
Water Crossings: Before you dive into that stream or river, walk it first. Gauge its depth and flow. Remember, water damage can spell the end for many vehicles, especially given today's reliance on electronics.
Single Vehicle Incidents: Even with a convoy, a tight, technical track can trip you up. Know both your and your vehicle's capabilities before diving headlong into the unknown.
Animal Strikes: Wildlife is unpredictable, especially during dusk and dawn. From wallabies to cows, always be alert and aware of your surroundings.
Fuel Contamination: Bad fuel can quickly ruin a trip. When building your rig, consider a secondary fuel filter. It's a small investment that can save a lot of heartache.
Windscreen Damage: A windscreen might not be the most expensive repair, but it's a common one. Protect against this with tools like Stone Stompers and always drive to the conditions.
Insurance Awareness: In all situations, ensure your insurance policy covers these common issues. Also, be realistic about the value of your vehicle and the potential costs of repairs or replacements.
In the wild terrain of Barrington Tops, we learned that with challenge comes opportunity. Whether you're climbing a hill or navigating the ins and outs of 4×4 insurance, knowledge, preparation, and a bit of camaraderie go a long way.