A new Australian Government Regulation Impact Statement (RIS) aims to reduce road trauma through the mandatory fitment of autonomous emergency braking (AEB) to new vehicles from July 2022.
According to a press release from the Australian New Car Assessment Program (ANCAP) body, "the RIS proposes the introduction of a new Australian Design Rule (ADR) specifying the regulatory need for car-to-car and pedestrian-detecting autonomous emergency braking (AEB) systems on new vehicle models from July 2022, and all models from July 2024 – in a similar timeframe to European regulation."
Autonomous Emergency Braking is a system whereby the vehicle uses cameras and/or sensors to detect a vehicle or pedestrian in front and automatically brake the vehicle if it "thinks" a collision is imminent. Of course, not all AEB systems are created equal, with some unable to detect bicycles and some unable to detect pedestrians at night, but the technology is continually improving and there's no doubt it can be a lifesaver in certain situations. ANCAP SAFETY says, according to various international and local studies, AEB has been found to reduce police-reported crashes by 55 per cent, rear-end crashes by 40 per cent and vehicle occupant trauma by 28 per cent.
According to ANCAP Director – Communications & Advocacy, Rhianne Robson, "The proposal released (last Friday, 16 October) by the Australian Government to mandate AEB is a welcome announcement.
"Our latest analysis of new light-vehicle sales shows voluntary fitment of AEB has increased to 66 per cent, with 186 new light vehicle models equipped with this life-saving technology as standard," Robson said.
"A key role for ANCAP is to build consumer awareness, confidence and demand for vehicle safety features and technologies, and these fitment figures demonstrate the automotive industry's commitment to satisfying that demand."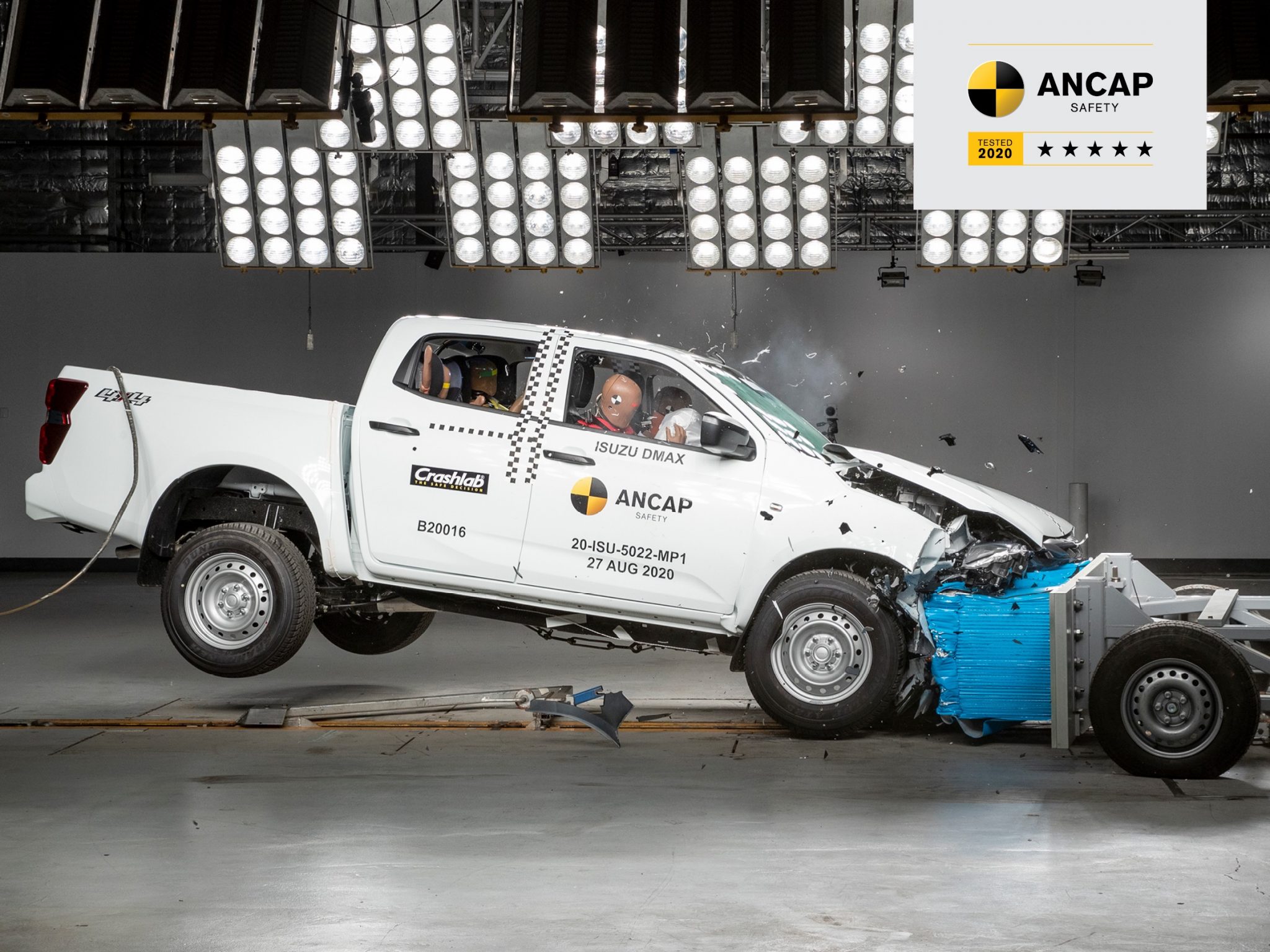 ANCAP's analysis on the availability of AEB, including the AEB status of the top 100 selling models, can be viewed at www.ancap.com.au/AEB, but it should be noted that the list is somewhat out of date and doesn't list the new Isuzu D-MAX or Mazda BT-50 as coming standard with AEB, which they both do. In fact, ANCAP only recently awarded the D-MAX with a 5-star safety rating, saying it os one of the safest vehicles on the road.