Birdsville has been inundated with flood waters coming down from Winton and The Diamantina to the north. The water has created an inland sea, with the aptly named Birdsville Island still sitting high and dry (so far). We got hold of Ben from the Birdsville Hotel this morning, who gave us a quick rundown of how things are looking out there.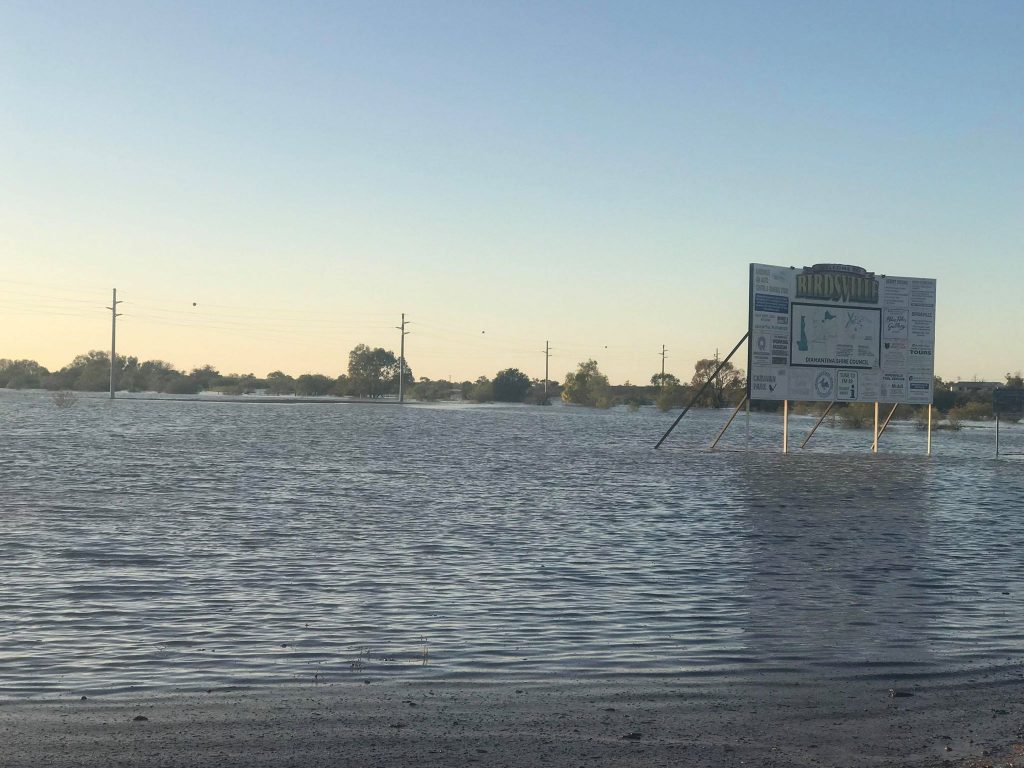 Ben told us that the expectation at this stage is Birdsville Island will be cut off for around 4-6 weeks, however this will depend if there is any more rain about to be dumped on outback Queensland. So far all of the roads in and out of Birdsville are closed, with water just on the outskirts of town running up to eight metres deep. Ben confirmed that there are no houses or businesses at risk of flooding, as Birdsville itself is built up quite a bit. The roads in and out of Birdsville may be closed for a while yet, even after the water recedes, due to the damage that can be done by driving on them while they're still soggy. If you're planning on heading out to Birdsville, make sure you check to see if the roads are open first!
Ben has also put a couple of videos up onto the Birdsville Hotel Facebook page, of a rather relaxing in-car tour of the picturesque Birdsville Island, so make sure you head over there and have a look.
So without any further ado, here are some photos Ben shot over to us from a quick look around town this morning. When we spoke with him, he was just heading out to the airport to see the water from the air, so hopefully we'll get some updated aerial shots of Birdsville soon.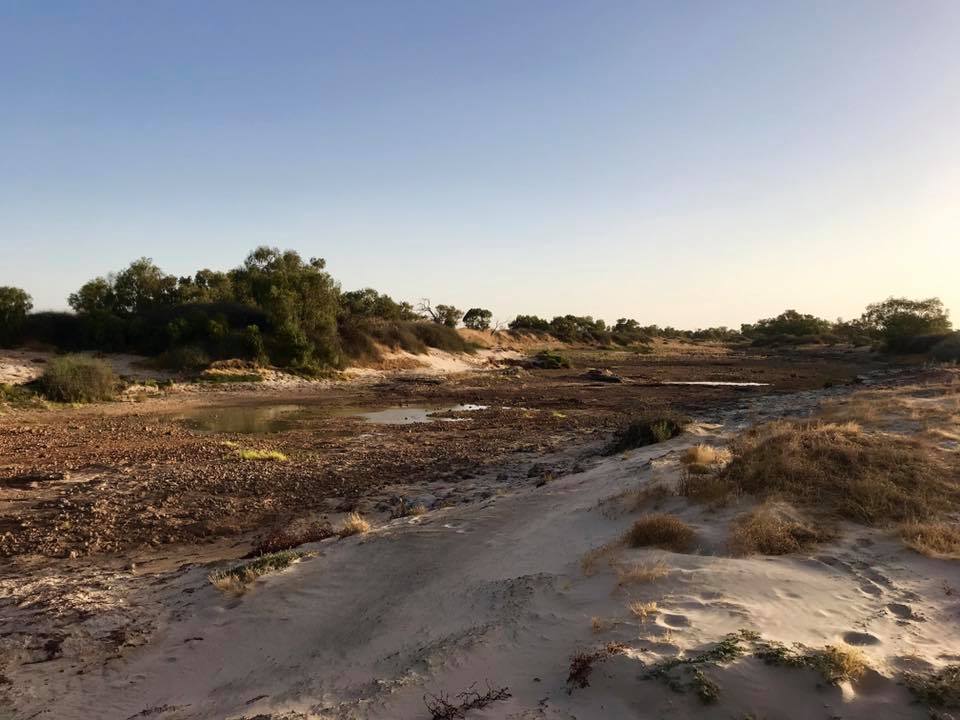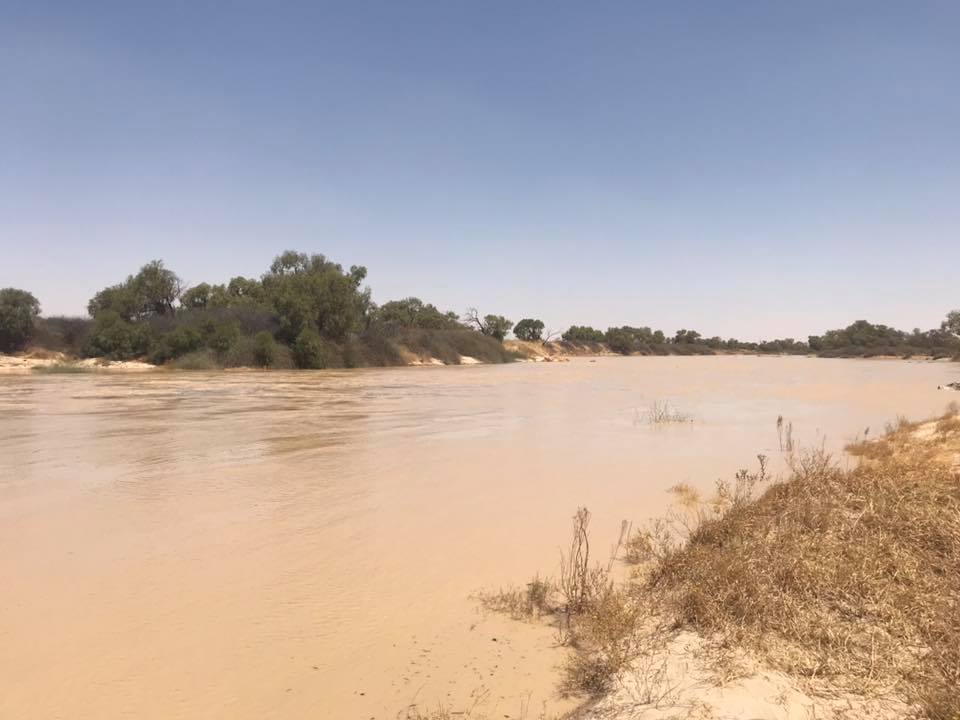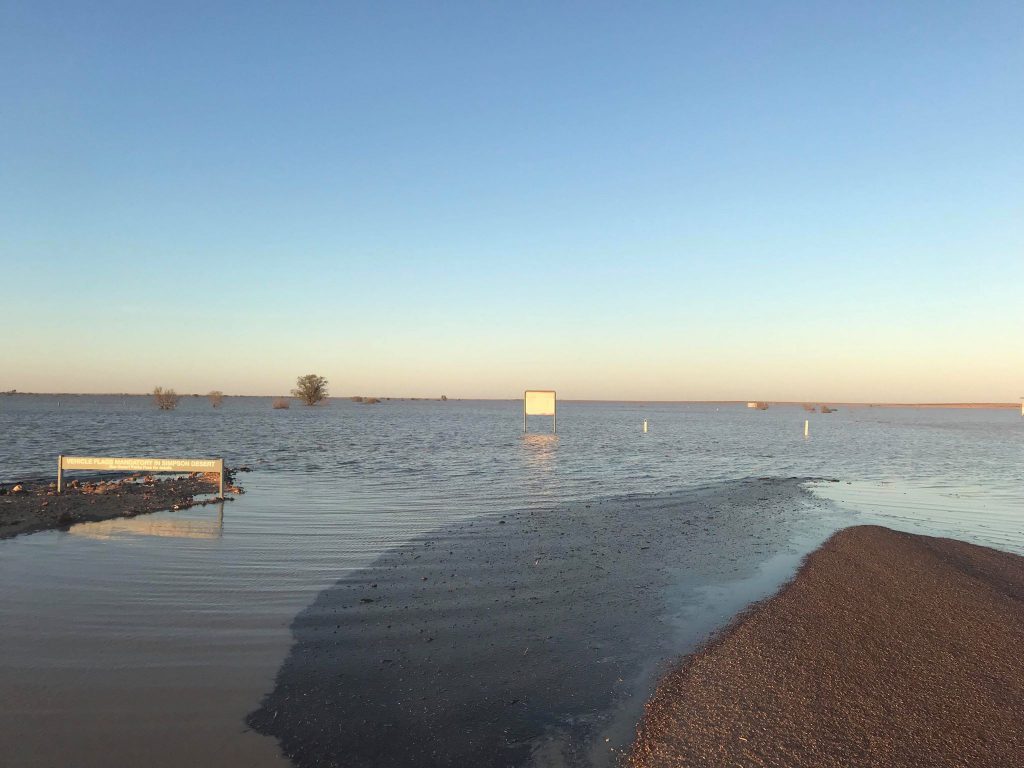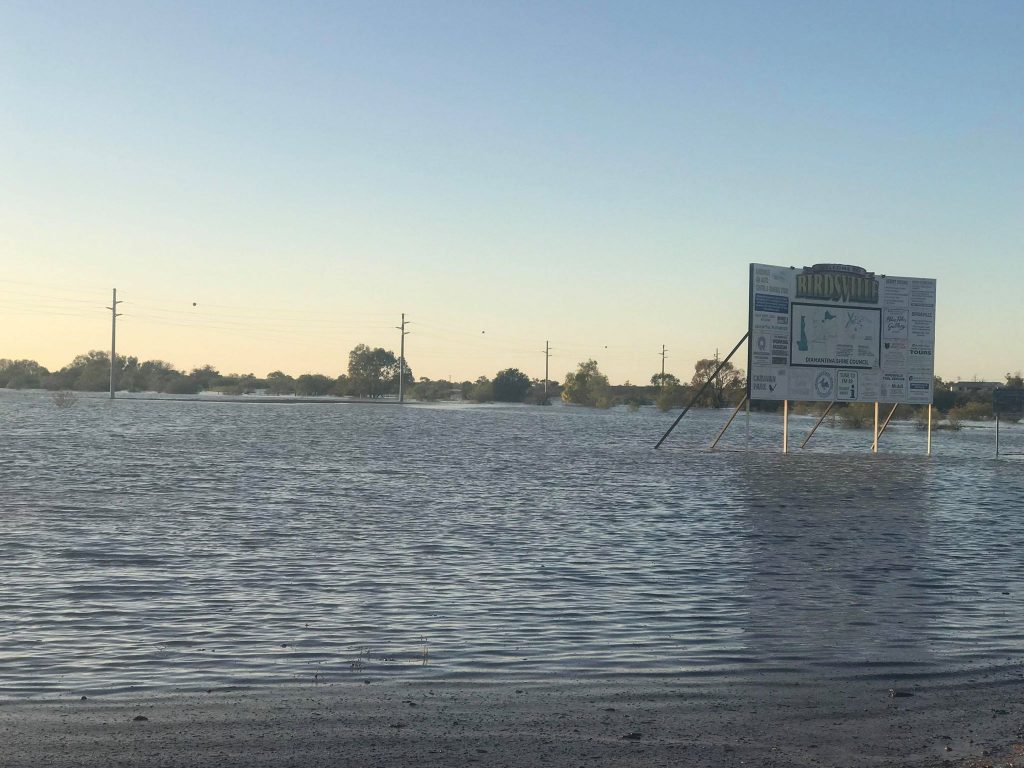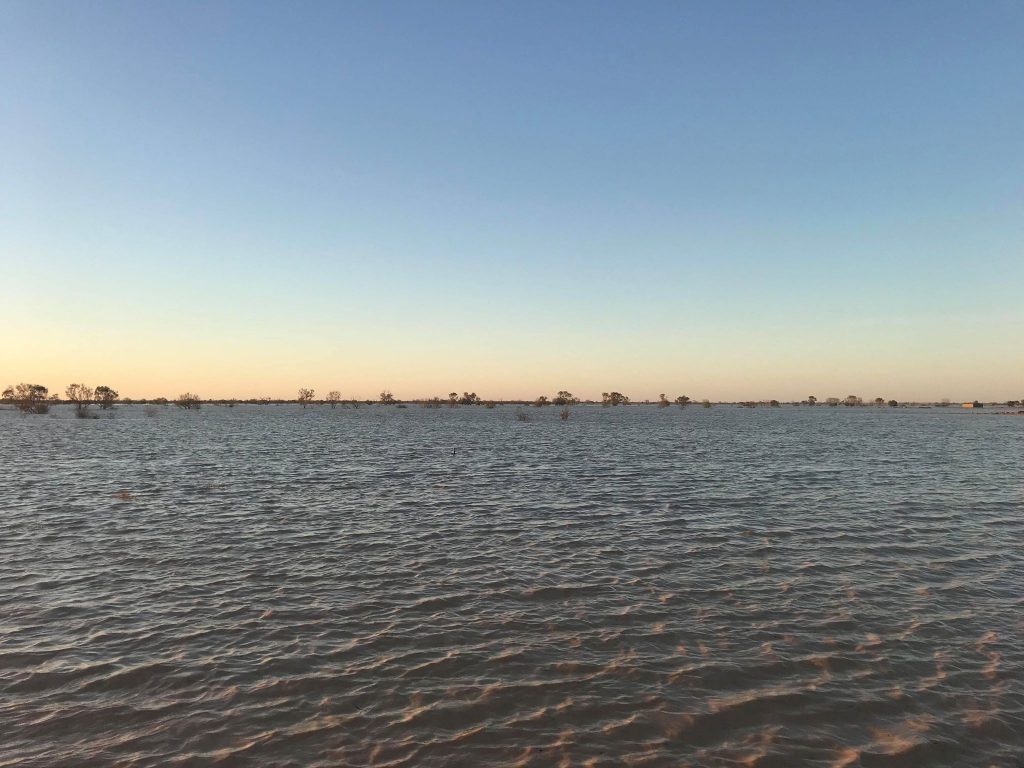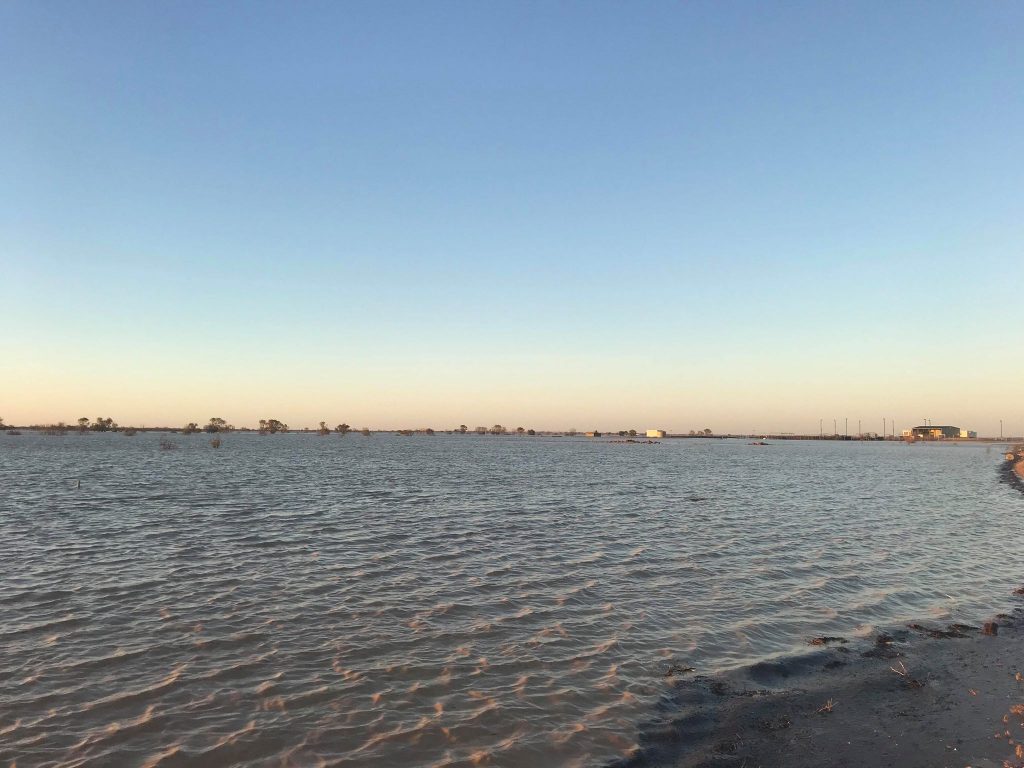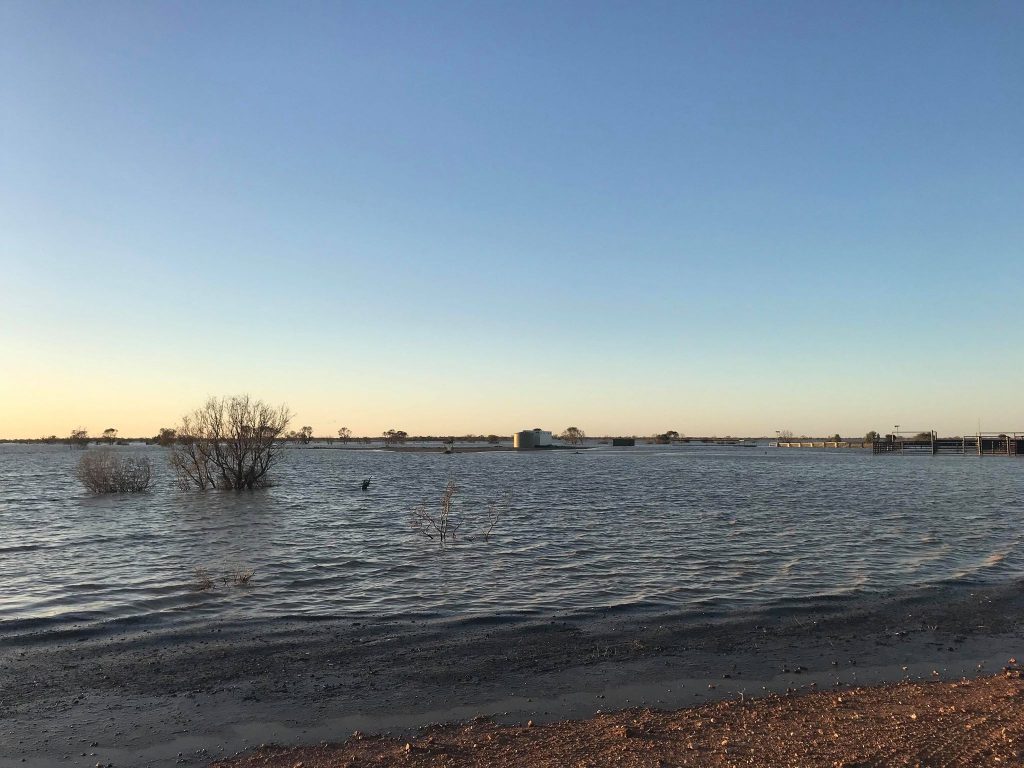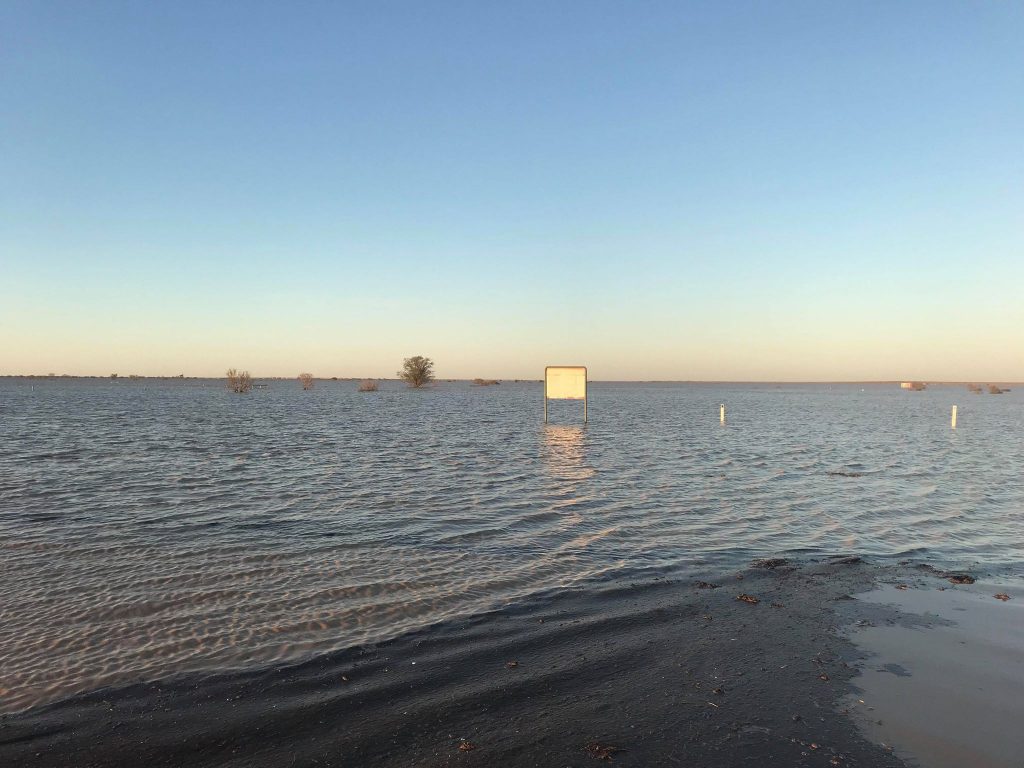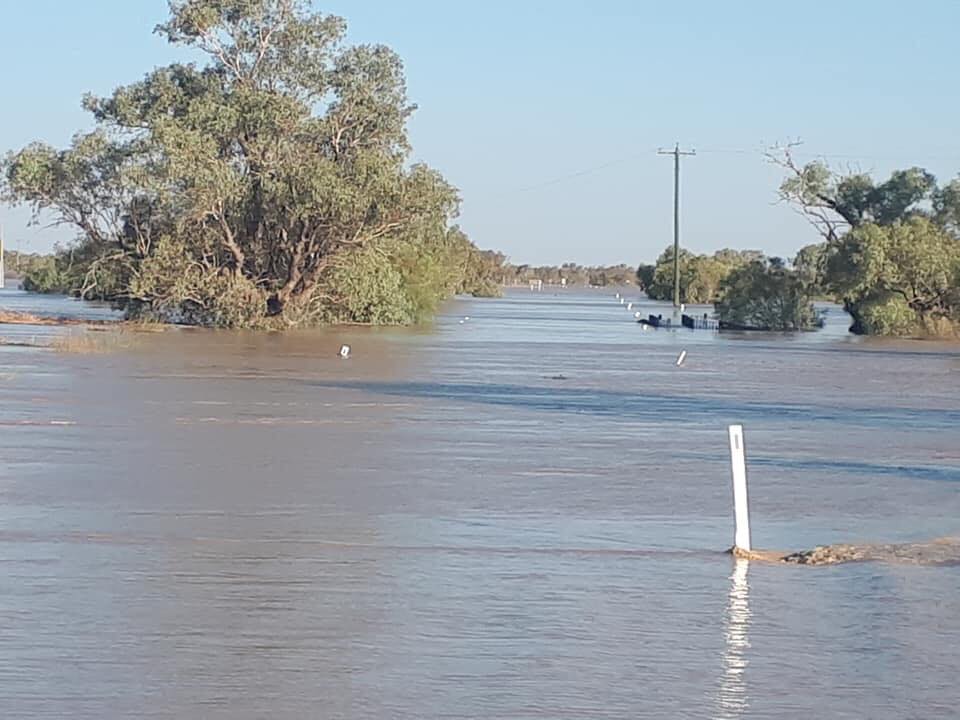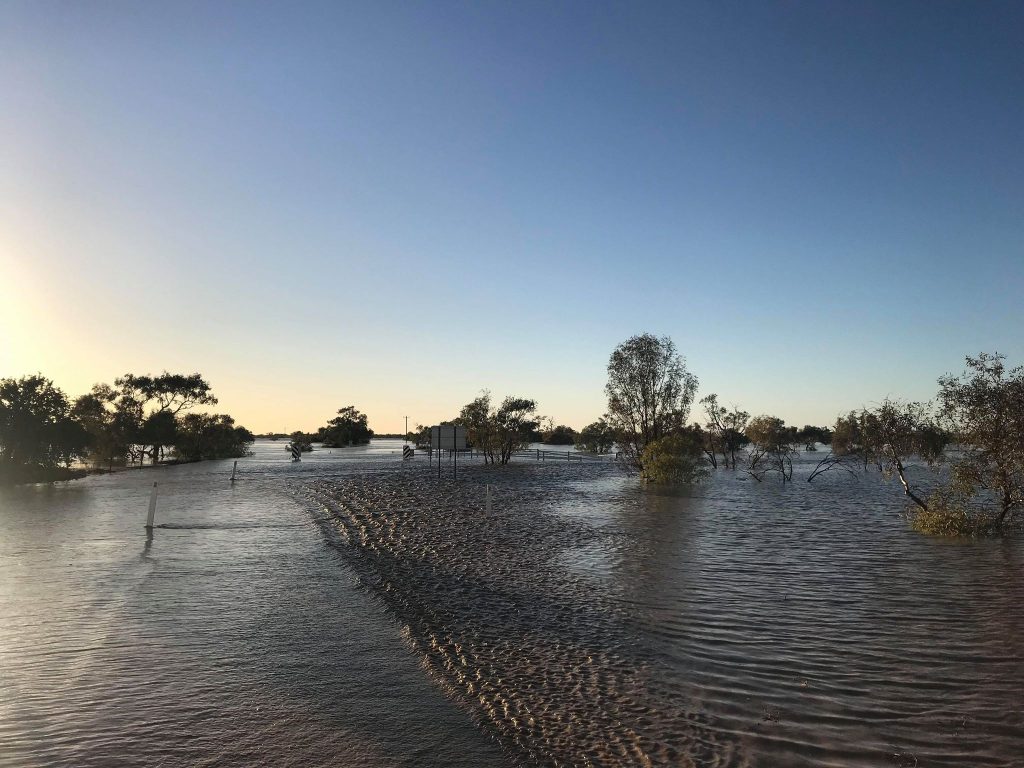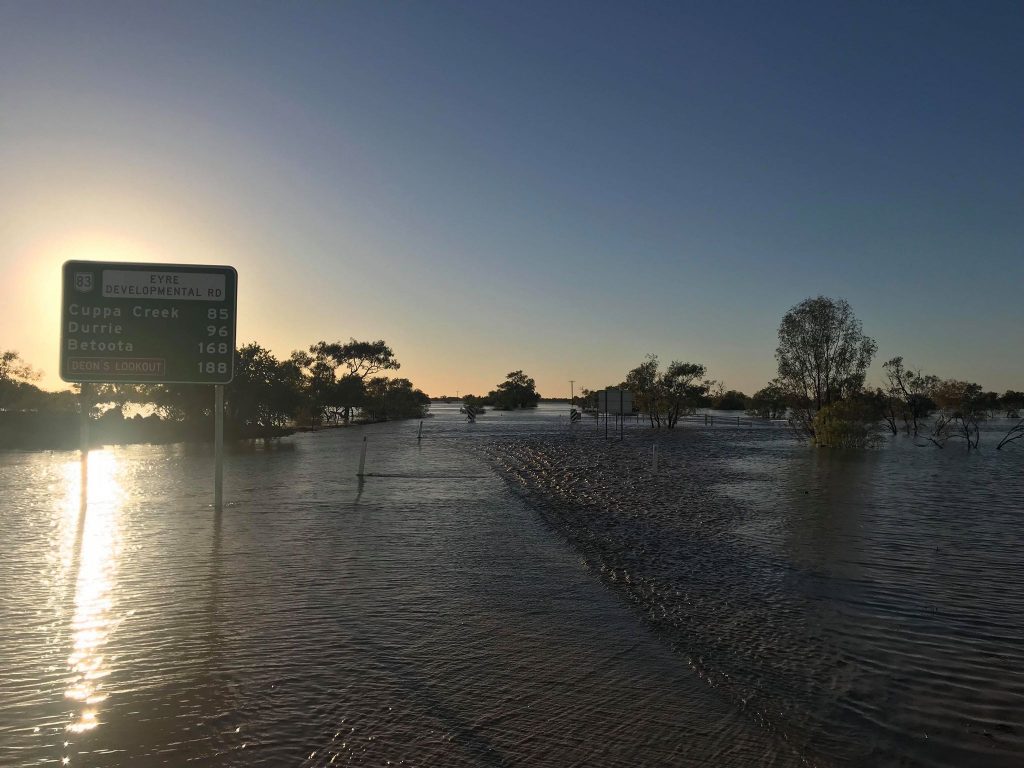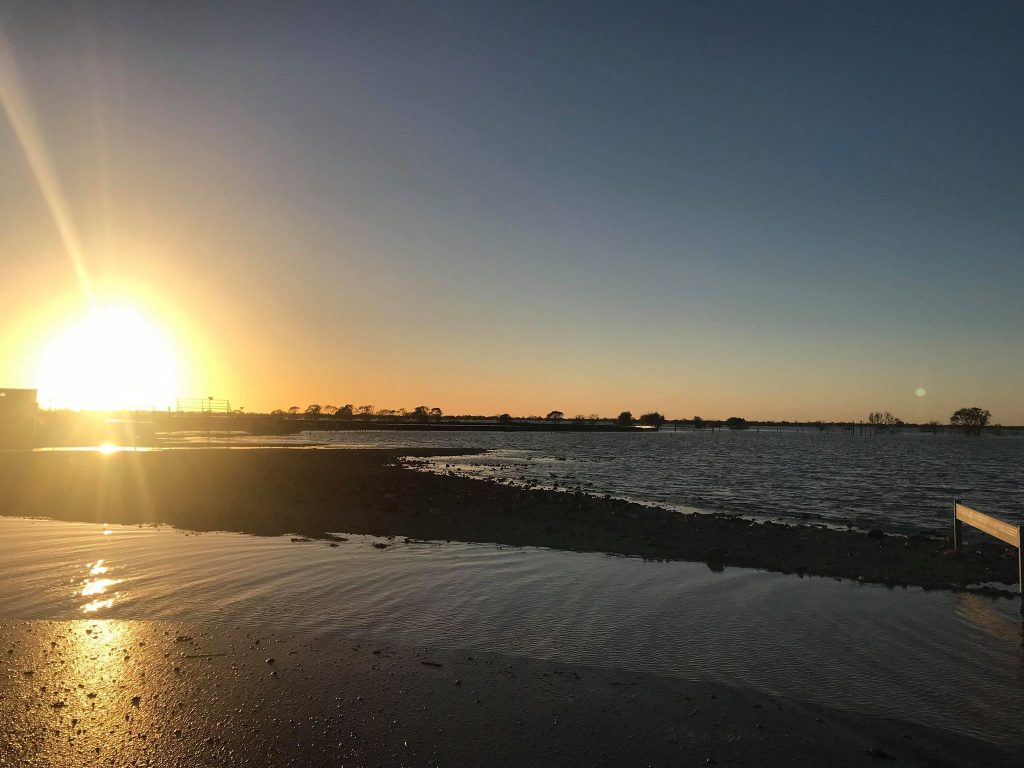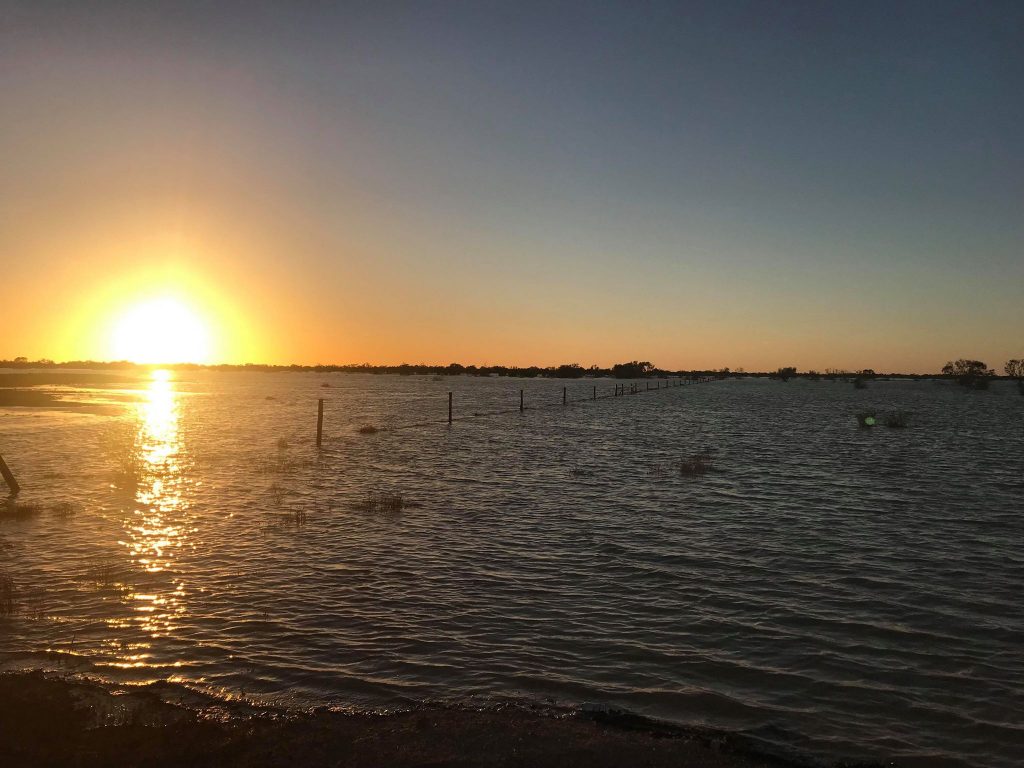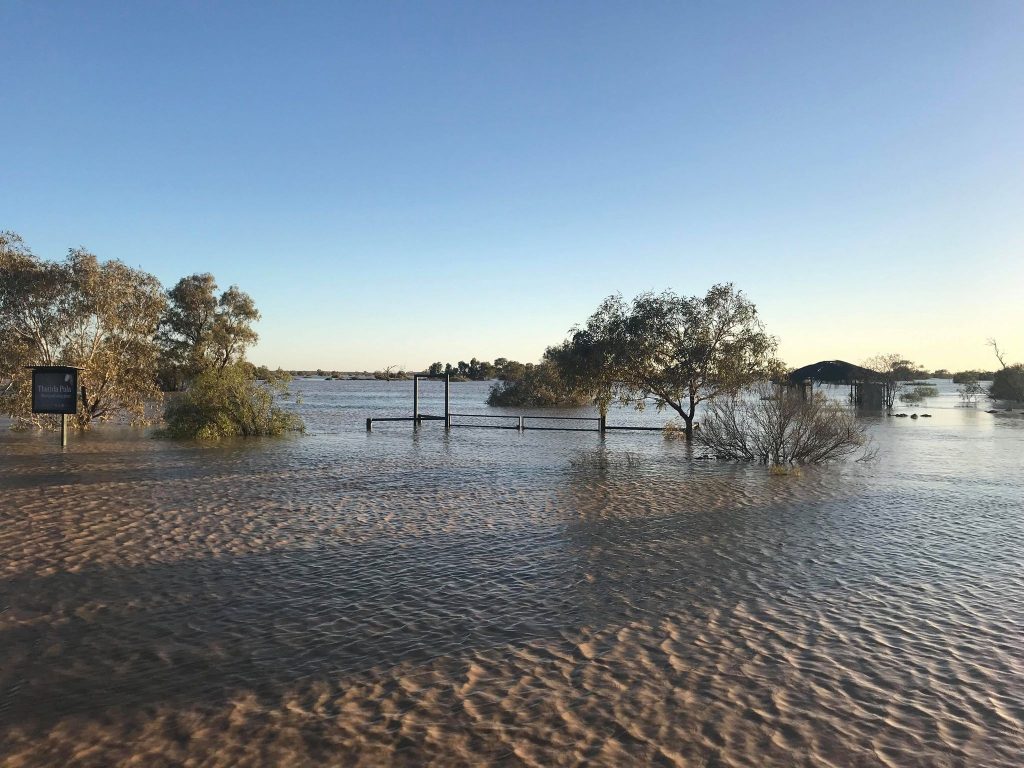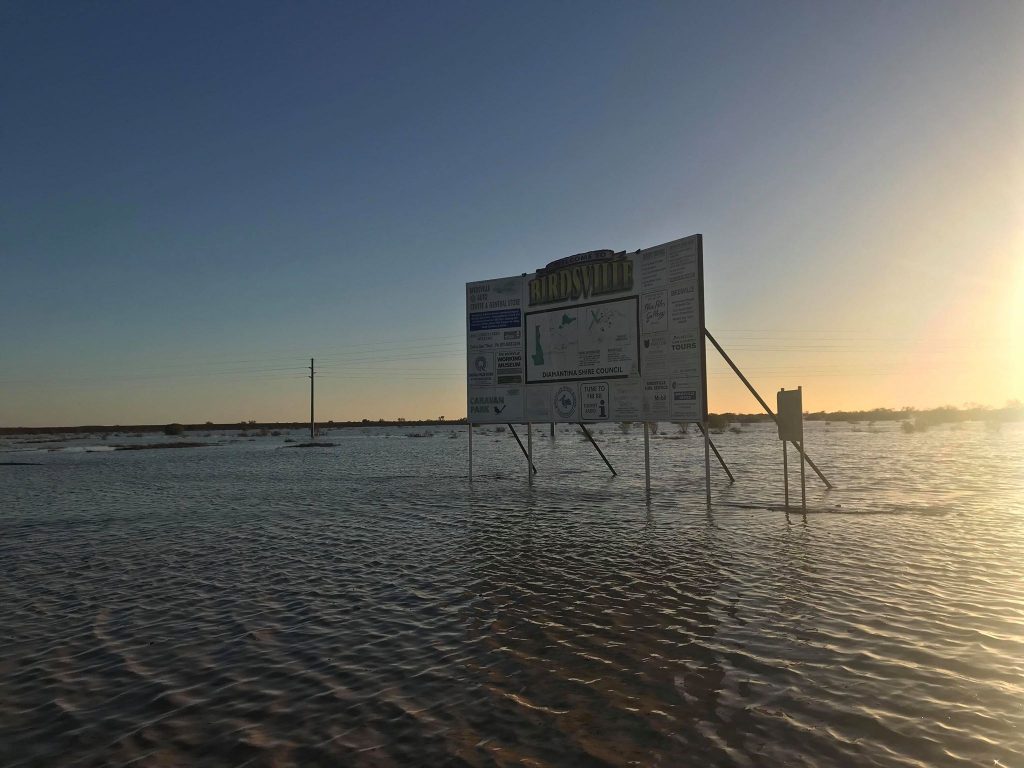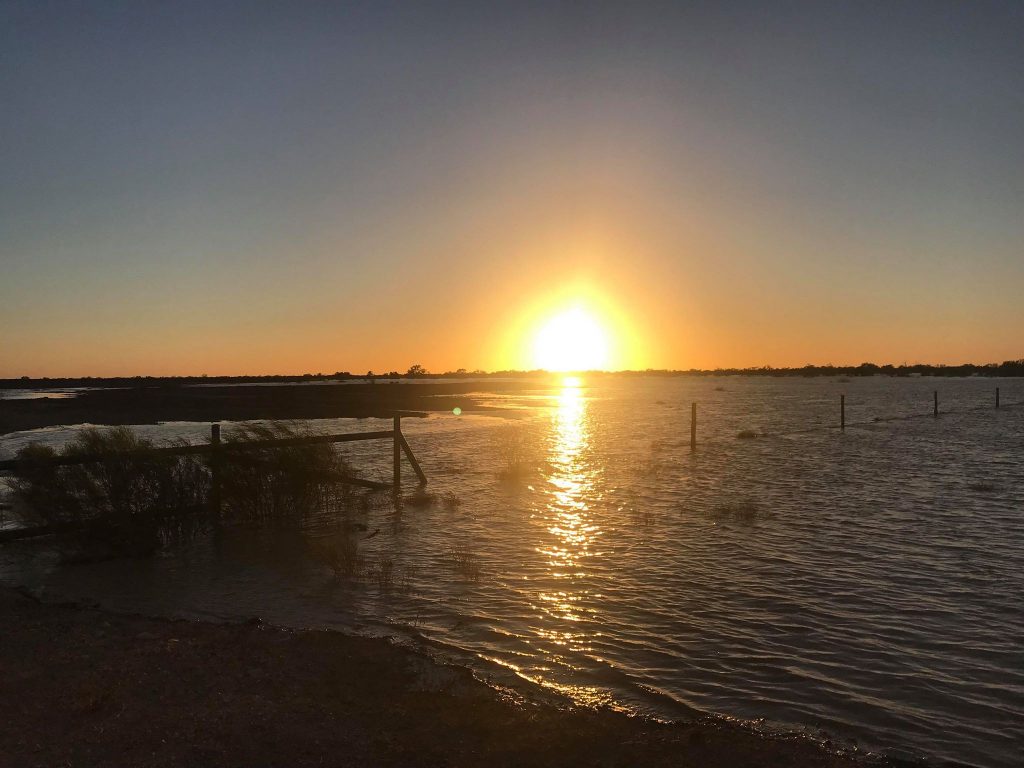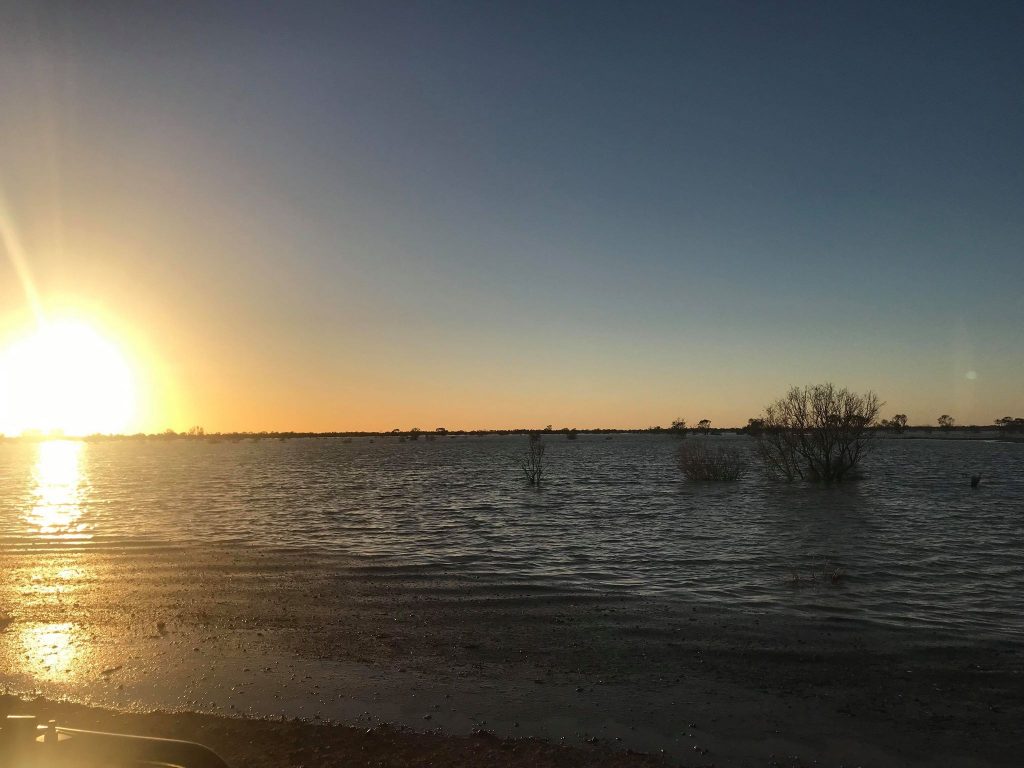 All images are courtesy of Birdsville Hotel.