We recently came across this G-wagon on TruckYeah.com and figured we'd better take a closer look (it still has a silly rear bumper BTW).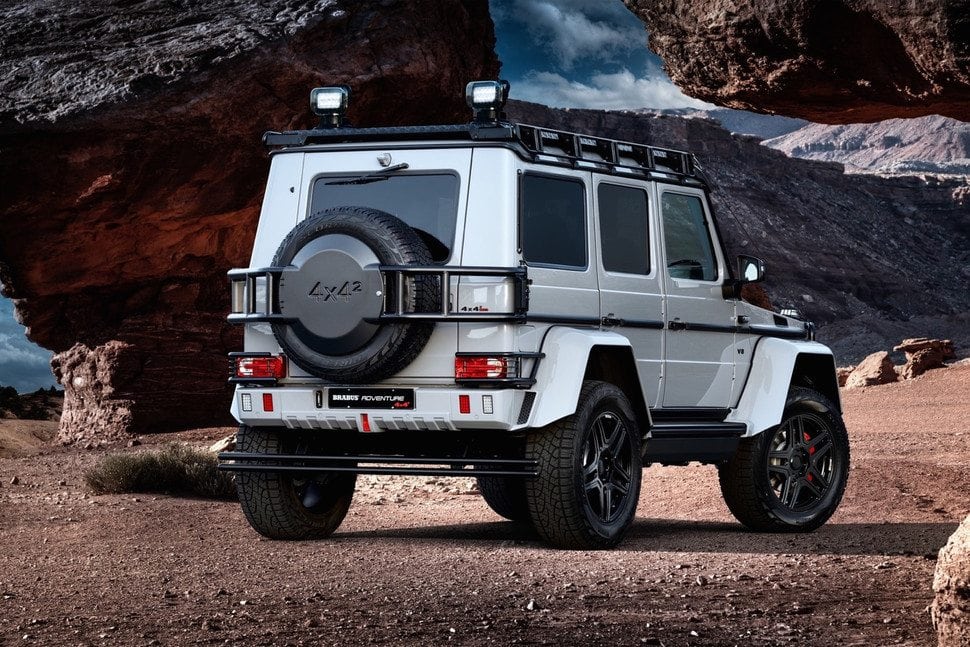 The Brabus 550Adventure 4×4² is built to excess period. If you thought the Maybach G650 Landaulet was over the top, well that's got nothing on this. The "standard" G550 is a pretty formidable piece of kit in its own right, that was until someone from Brabus managed to steal the keys to one and turn it into this behemoth.
Brabus have managed to extract another 94kW and 190Nm of torque from the 4.0L, twin-turbocharged V8, which brings total power up to 410kW and 800Nm. That's more than enough to blow your regular Torak Tourer out of Woolies carpark. 0 to 100 km/h comes up in 6.7 seconds and top speed is limited to 209km/h due to the off-road rubber.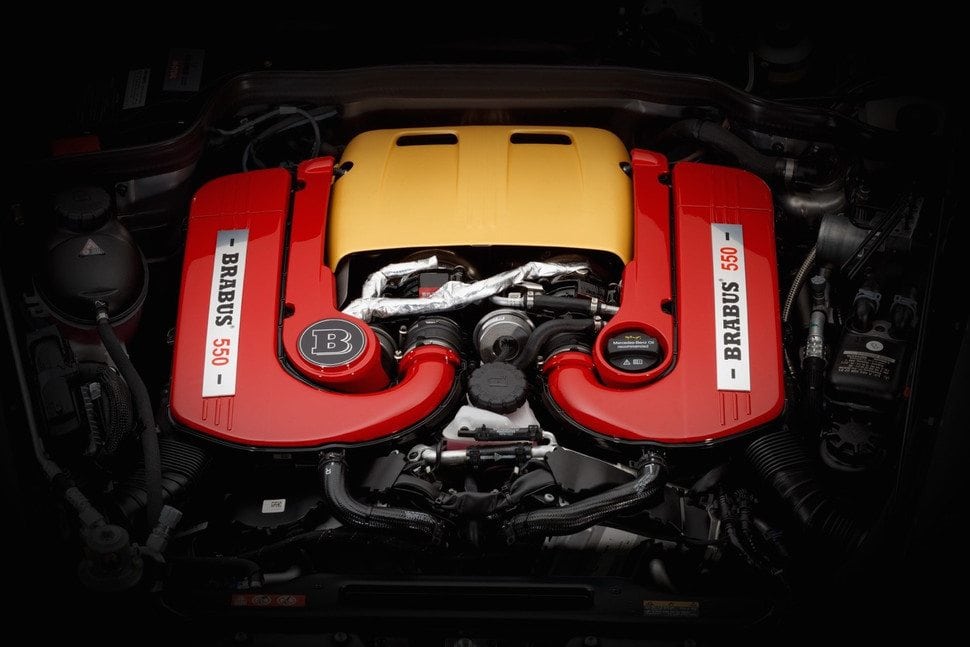 Under the skin, the driver can adjust the suspension and ride height for each of the axles. Did we mention this thing rides on portals and has eight, yes that's right, eight shock absorbers.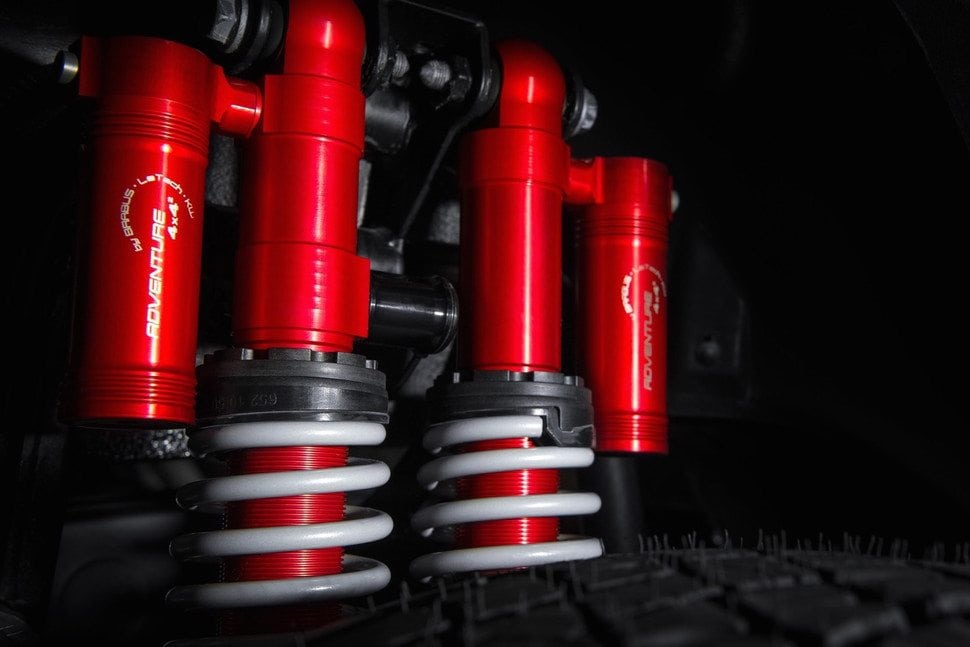 Up front, the 550 Adventure 4×4² gets a chunky black bumper guard, a tough black underride guard, a black front winch, and wire mesh protecting those special Brabus xenon headlights. There are also light bars front and rear, just in case, it gets dark in the suburban jungle.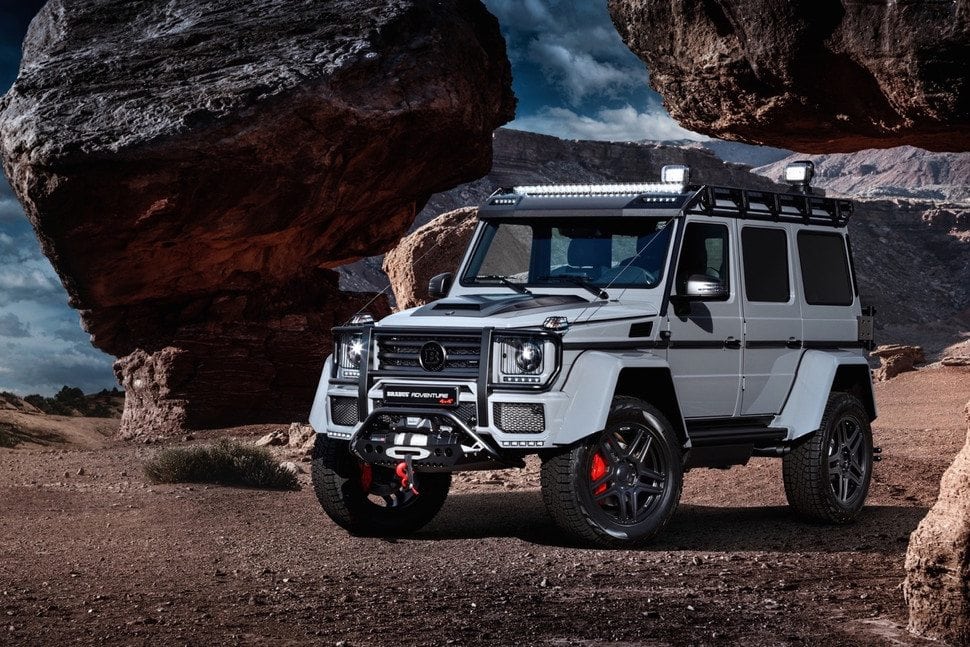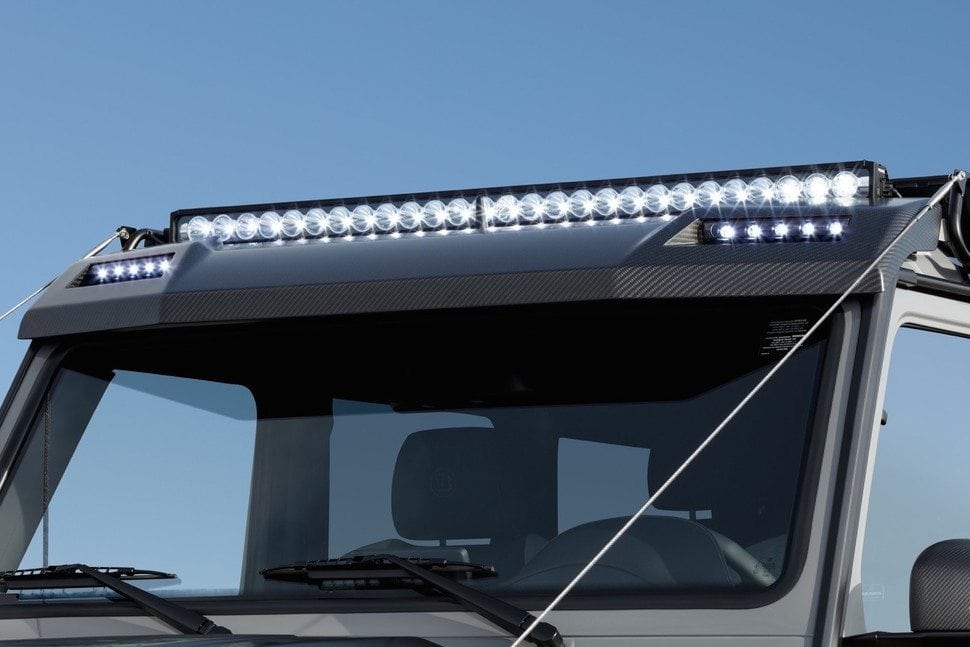 The Brabus even comes with a blackout switch for those er… moments… when… er… no, we can't think what you'd use it for either.