China is home to the biggest car market in the world. In 2015, it sold 21.1 million vehicles. Compare that to the 1,155,408 we did in the same year in Australia, and you'll get the idea of scale.
There are some new designs coming out of China, some of which are landing in Australia. Brands like Haval, Foton, Great Wall and LDV are all giving it a bit of a shake in Australia, especially in the growing ute and softroader markets.
Some brands have new, innovative designs. Others are, well, straight-up ripoffs.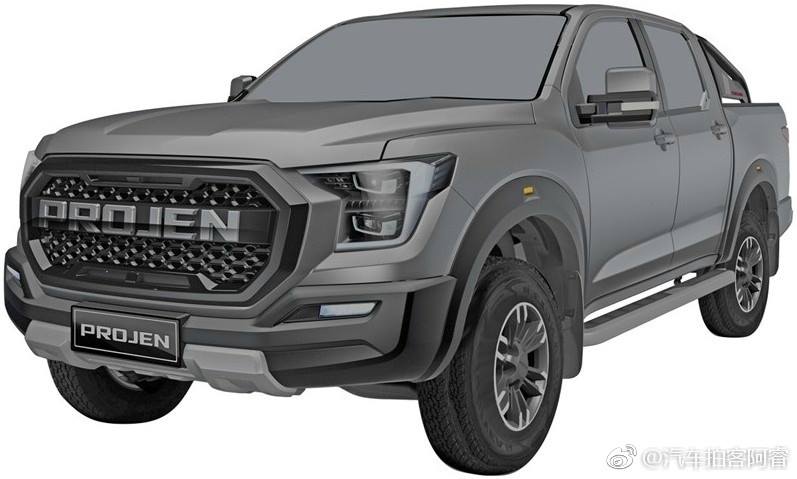 In the wake of the big, performance oriented Ford F-150 Raptor being available in China, other local manufacturers have taken some very strong inspiration to form up their own designs. One of them is Lifan, who I only know from making small pitbike motors. They have unveiled their Projen, which is an unashamed copy of the Raptor.
The front end, especially the headlights is lifted straight from the design book of Ford. The rear end is a little funkier, but is a similar story. It's going to sport 2.5-litre turbocharged engine, not the 3.5-litre Ecoboost donk that the genuine article sports. We also doubt this unit will have the trick suspension that makes the Raptor such a beast at high-speed off-road driving.