Volkswagen have just released a new MQB-based pickup concept: The Atlas Tanoak.
Released at the New York International Auto Show this week, the new Tanoak concept is actually rather easy on the eyes. It's also quite a large ute.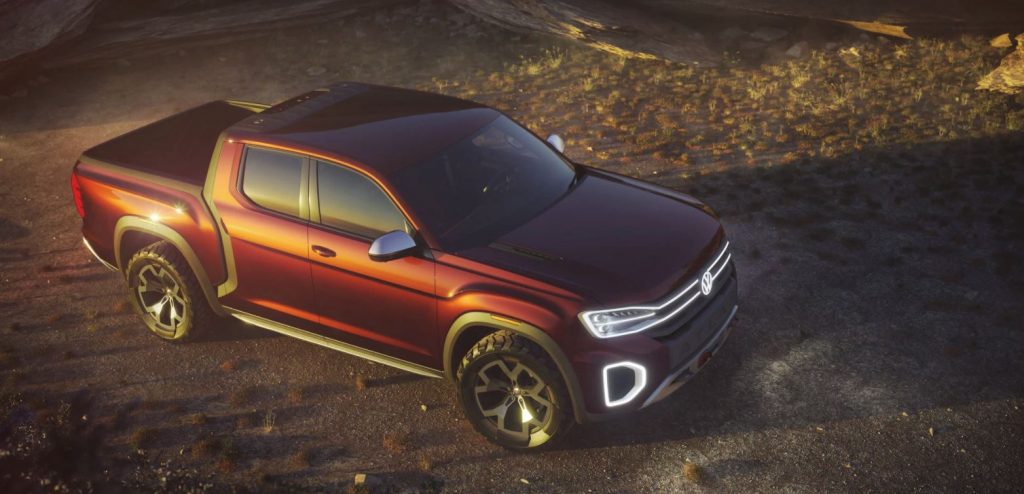 Measuring 5438mm long, 2030mm wide and 1844mm tall it's a solid 180mm longer and 84mm wider than the current Amarok. It's also got a respectable 50mm increased clearance over the Atlas SUV which it is based upon.
Volkswagen have said that the Atlas Tanoak is designed to carry bikes, boards and even small boats in the tray (yep really). It will also happily fit a full size dirt bike with the tailgate down. The Tanoak is powered by a 3.6-litre V6 FSI petrol engine putting down a respectable 206kW and 250Nm of torque. It is, of course, driven by the 4Motion all-wheel-drive system, paired with an eight-speed automatic transmission. It's also purported to be able to do 0-100km/h in just 8.5 seconds.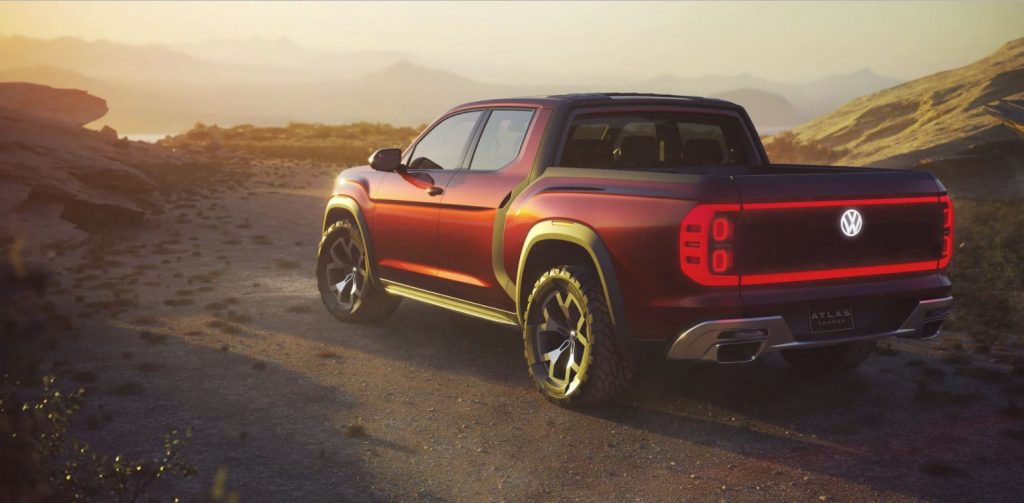 Insofar as the styling is concerned, the Atlas Tanoak has taken styling cues from the Atlas Cross Sport Concept unveiled earlier at the auto show, however the Tanoak gets a few more rugged additions. Bigger wheel arch flares, solid bash plate, 20-inch wheels and big tow hooks help it look both mean, and stylish.
To the interior the Tanoak features the Volkswagen Digital Cockpit with more touch screen options than you can poke a finger at, and some rather neat wrap around lighting in the cockpit. While sounding a little touchy-feely, the folks at VW have said the screens and touch buttons will all work with a big pair of 'work gloves' on.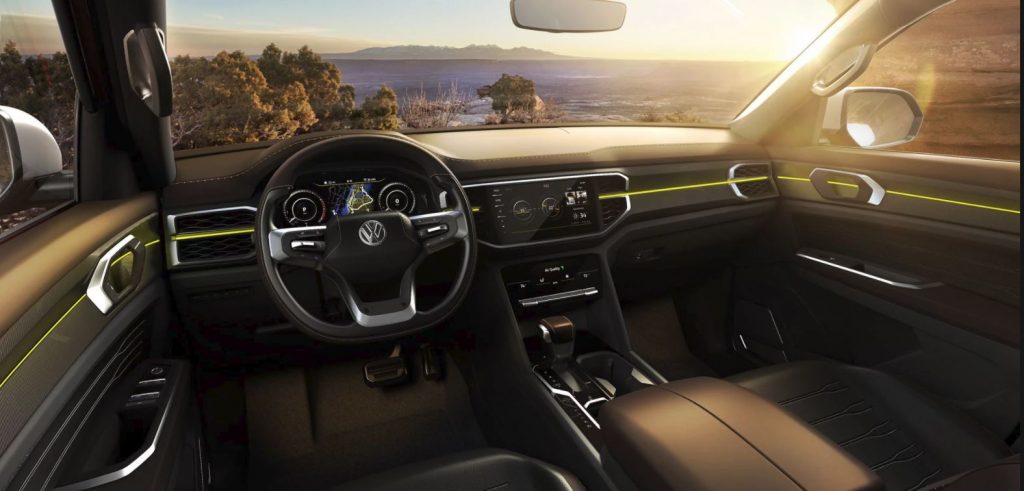 As always, this is just a conceptual design, to gauge response from the public. So chances are, if this does hit production, it will look quite a bit different. That said, this is quite an exceptional design, and we're keen to see what eventuates from the Volkswagen Atlas Tanoak.