It's mid-January in Alice Springs. The temperature must be 45 degrees C. Parked innocuously in the stifling heat are two Jeep Wrangler Rubicons, one short wheelbase, one long wheelbase. Nothing too unusual there.
Until you look a bit closer. The top of the grille is bent back, the windshield looks more raked than normal … hang on, they are left-hand drive! Yep, hiding here in plain sight are two pre-production JL Wranglers.
These are in fact the first vehicles ever to be sent down under by Jeep to be tested on Australian soil, and we were along for the ride.
"There are some unique driving conditions here in Australia and we thought it was very important for our engineers to come out here and see them for themselves and test to see if there are any adjustments that need to be made to our vehicles for the Australian market," explained local FCA boss Steve Zanlunghi, who was along observing the test.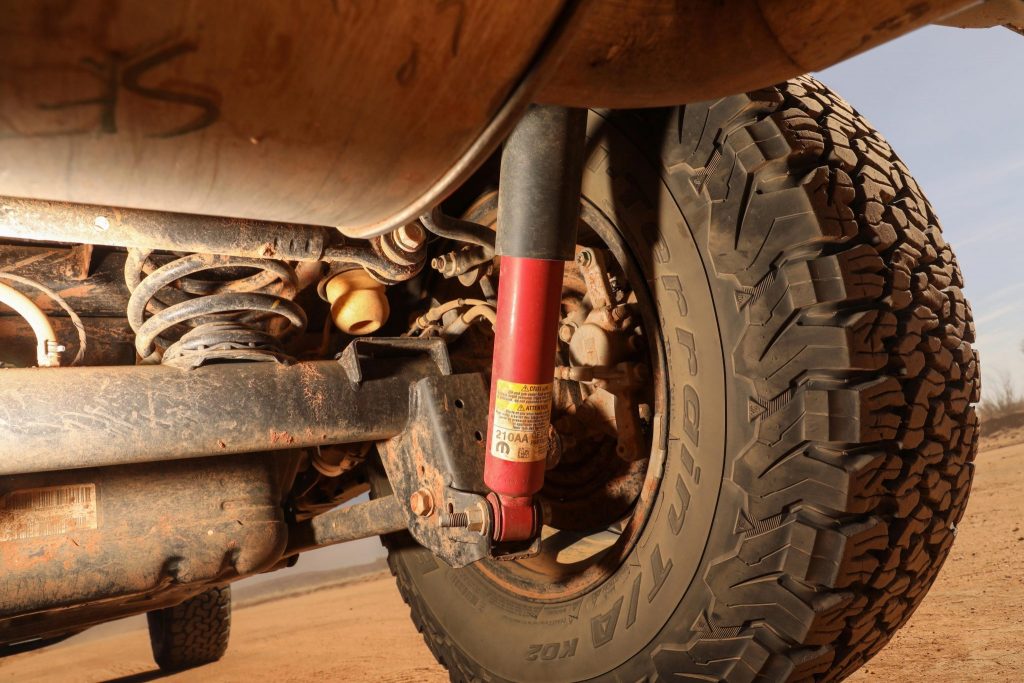 "We know our customers also pack up and head to the outback, so we want to make sure our vehicles are optimally tuned for the Australian outback and their journeys."
We've already given you the lowdown on the JL from its launch at the LA show and the boys at Unsealed 4X4 have driven it. So you already know it's lighter, longer and more efficient than its JK predecessor and even more capable. It goes on-sale in Australia late in 2018.
So considering all that what were the two Jeep engineers who showed up with the vehicles in the Aussie outback expecting?
"We are looking for any unique characteristics in off-roading, explore some of the different terrain and look at these corrugated roads that you have," explained Bernie Trautmann, the JL Wrangler off-road development lead engineer.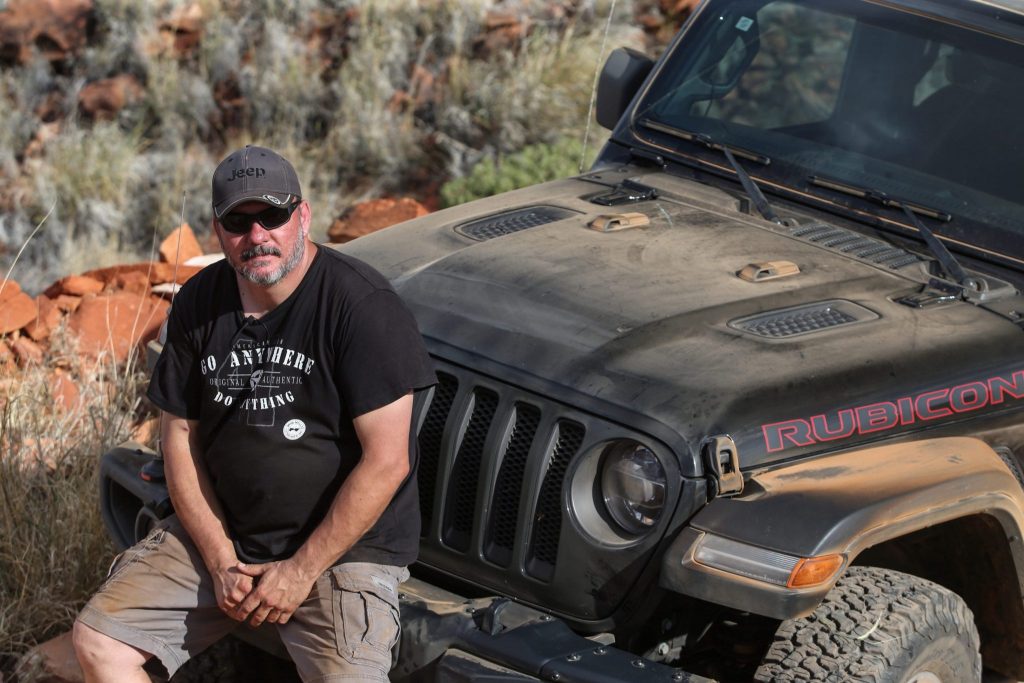 It makes sense: the man-eating corrugations of the Anne Bedell Highway and the Canning Stock Route simply chew up and spit out standard 4×4 shocks. Even 'normal' country dirt roads have corrugations that run on and on and on to the horizon, exposing off-roaders that aren't tuned for them … ahem, like the Jeep Grand Cherokee Trailhawk.
Bernie's the man when it comes off-roading Jeeps. He's been engineering them for 20 years, travelling all over the world in the process. Not that John Adams lacks Jeep cred. The engineering program manager for the JL restored a CJ7 when he was 15-years old in an attempt to impress a girl at high school.
He didn't get the girl, but he did fall in love with Jeeps! "I drove it all through high school, all through college and I drove it to my job interview at Jeep," he laughed.
Both Wranglers brought to Australia were what's called VP-A prototypes. That means they were based both inside and outside on pre-production tooling. The SWB's drivetrain combined the new 2.0-litre turbo-petrol engine and eight-speed auto, which has been ruled out for Australia. The LWB had the 3.6-litre Pentastar V6 and eight-speeder. That combination has been confirmed.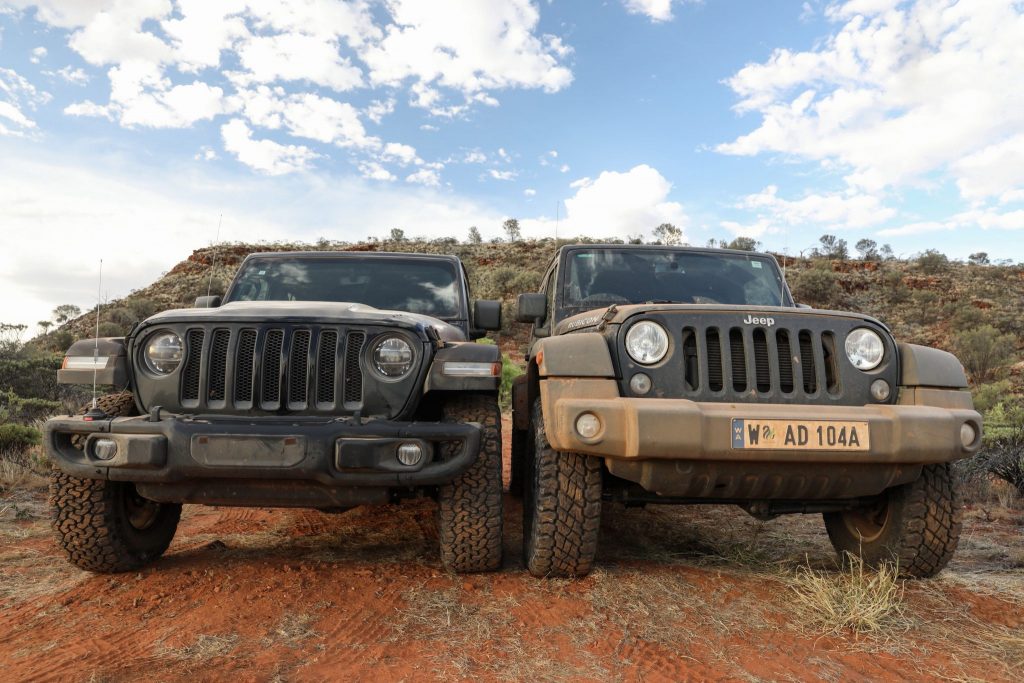 VP-As are at least still five levels of refinement away from production, yet the exterior looked right, the interior a bit more bodged up. Mind you, it was actually hard to see the SWB's centre console because it was covered in wires that spew out from under the dash and into Bernie's laptop.
"This visit is exploratory, taking a look at the different terrain," he explained. "We spent some time on the roads and I have some equipment where I am picking up accelerometer data looking for inputs to our suspension. That is something that will be of interest to my team when I get home to take a look at that data."
We headed south out of Alice Springs on the dirt road towards Chambers Pillars hunting for corrugations. Along the way Bernie reeled off some of the big stats for the three-year development program that he and John have led for the JL; more than 100 JK-based mules, 6.2 million kilometres testing throughout North America as well as international venues including Russia, China, Italy, Brazil … and now Australia.
Unfortunately, we're just not finding the roads to beat up on the vehicle in the way Bernie would like. But it's all going into the laptop. Or at least it does until the Wrangler rolls to a halt during a lap of the rough, tough Alice Springs Off-Road racing course.
Turns out later the kill switch that is mounted in all prototype test vehicles has gone off all by itself and brought proceedings to a halt. Of course, it fires up again later and runs perfectly.
So the testing proceeds, from deep sand to rocky climbs the two Wranglers pounded on, all the while wrapped up in an incredible, cloaking heat … and plenty of flies.
"Chassis components don't like high temperatures and high inputs," mused John. "Australia seems to be full of those."
Certainly, there was enough going on here for Bernie to suggest Australia could become a regular part of Jeep's global testing program.
"This may be phase one of a typical scouting mission where we look at a terrain, gather some data, take that home and decipher the data," he explained. "That might take us into a phase two where we do a deeper dive and we would have more instrumentation going forward and more data collection."
One thing's for sure, those over-sized corrugations will be waiting for you if you come back guys!