For Australia, Mazda's 2018 BT-50 is about to get a make-over. Due for release in May it will be the second face-lift to the Mazda ute since its inception in 2011.
The update, designed and engineered locally by EGR group is said to give a more aggressive look, and inject more features to the current model. Only one image has been released at this stage, which gives very little away, however Mazda Australia's Managing Director Vinesh Bhindi has left us a few hints as to its changes.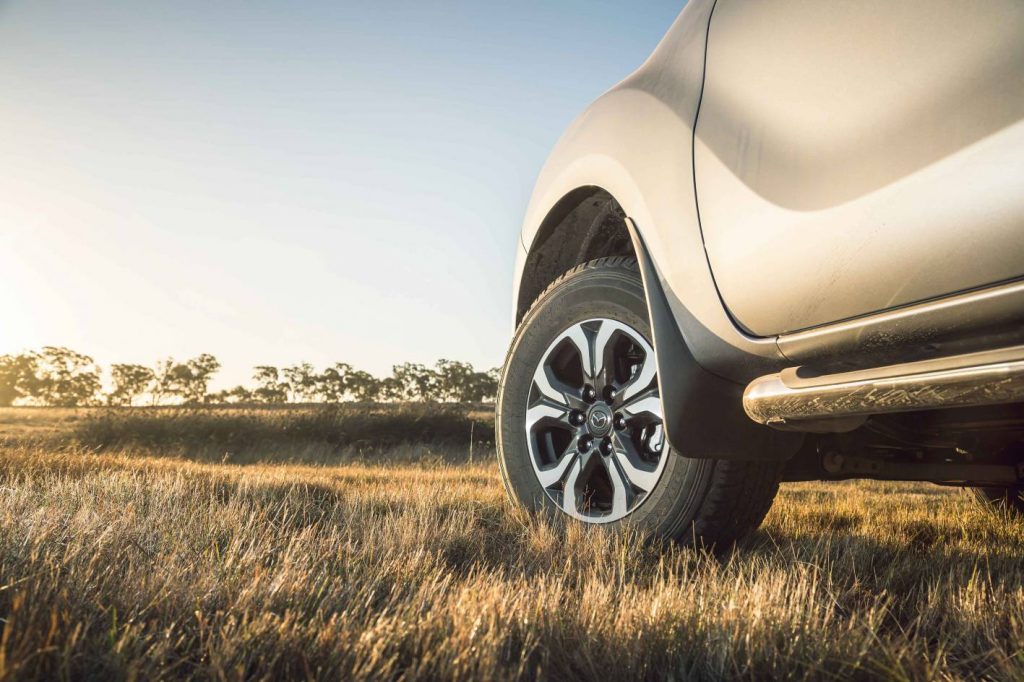 "The utility segment is a huge priority in Australia and for Mazda; we're always looking to improve and enhance our product offering, to remain competitive and appealing to our customers," said Mr Bhindi. "This upgrade gives the BT-50 a stronger and tougher bearing, which we know Australians look for in a ute."
The visual changes will include significant front-end design changes, away from the "smiley faced" front end and curvy lines. Mazda has announced there will now be an angular squared off front bumper, bolder contrasting fog light surrounds, along with a trapezoidal lower air intake with skid plate.
The grille has also adopted strong horizontal lines to straighten out the front end, which will give the car a wider visual bearing, as well as lower the centre of gravity from a visual perspective.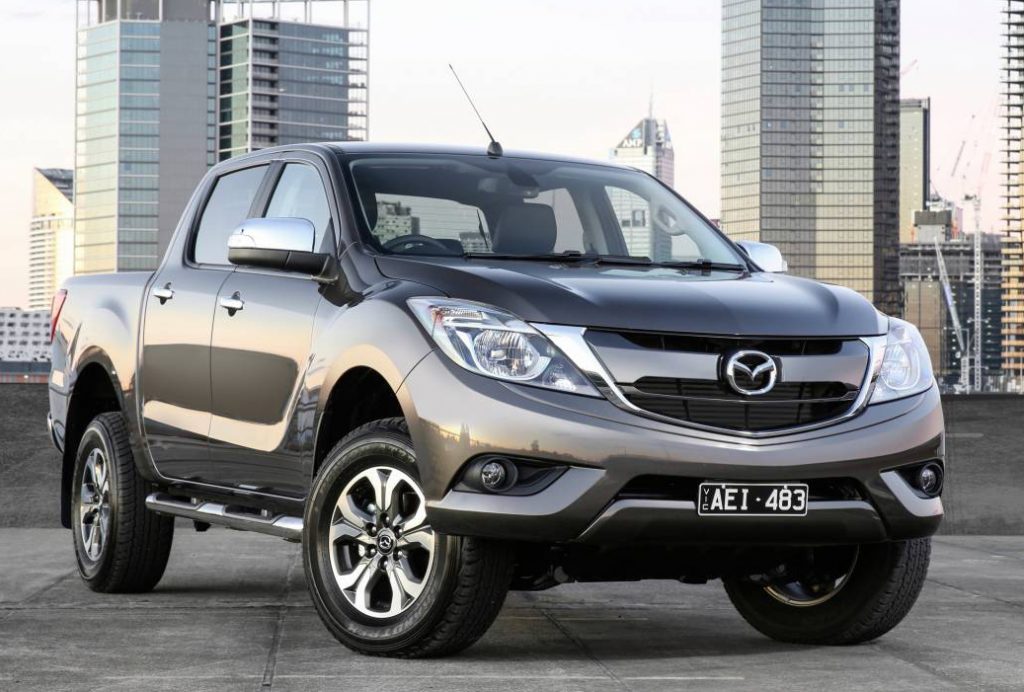 The update is a positive change for Mazda, with the BT-50 falling well behind other brands in the market. For 2017 only 8,900 BT-50s were sold, compared to 35,000 and 37,000 sales on the Toyota HiLux and Ford Ranger respectively. Pricing has also been left unannounced at this stage, however we're expecting to see more details before it's launch next month.
The ute sector in the Australian market is growing beyond measure, and it seems an update to the 2018 BT-50 has been long overdue.