December 2013's sales have been a mixed batch in the 4X4 sector, with some clear winners and losers coming through on statistics.
Small 4X4 sales have increased strongly in December, with almost a 30% jump in sales in comparison to the previous year. For the year, sales were up 23.3 percent.
The term 'SUV' seems to be quite transient these days, the only vehicle that could truly class as a 4X4 would be the Suzuki Jimny (which sold 947, just down from the 958 in 2012).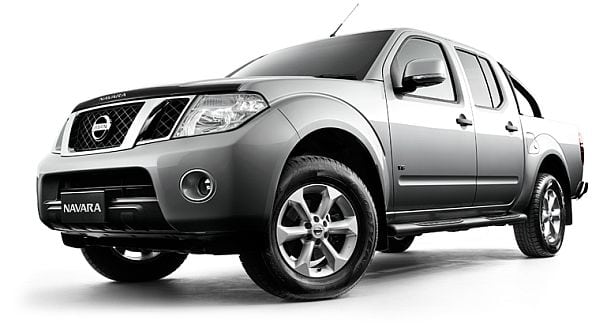 Whilst overall sales did slow in comparison to 2012, Nissan's Navara still had over 20,000 sales in 2013
The 'Upper Large' section continues to detract, taking in only 1.1% of new vehicle sales in 2013. This is a reduction of 0.2%, or 2,027 vehicles over the year.

There were some winners and losers in the 'Large' section, which increased sales by 3.9% compared to the previous year. Jeep's Grand Cherokee made a big impact, increasing its market share by 54% up to almost 13,000 vehicles for the year.
Toyota's LandCruiser Prado had a less impressive year, retracting its huge market share of 17,045 vehicles down to 14,568, a drop of 14.5%.
The ageing Mitsubishi Pajero has been stoked by a huge December to finish the year's sales slightly higher than last year. Compared to December 2013's sales of 271, the Paj jumped up an impressive 185.6% to sell 774 Pajeros to the public.
Then, it comes to the very competitive Pickup/Cab Chassis market. There must have been something in the water at Mitsubishi in December; the Triton also had a massive growth for that month, clocking 2,887 sales in the month, 301% up from the previous year.
The clear segment leader is still Toyota's Hilux, which considering it's age (released in 2005) is still doing well, with a share of just over 21% (29,344).  Next behind is the Nissan Navara (21,758), along with Mitubishi's Triton (20,549), Ford's Ranger (16,913) and Holden's Colorado (13,947). Mazda's BT-50 and Isuzu's D-Max round out the segment's best sellers, with 9,005 and 8,488 sales a piece.