Just released in this issue of Unsealed 4X4 is an in-depth look at the brand spanking new Drivetech 4×4 Rival bumper. Evan, the editor of Unsealed 4X4 and Ben from Drivetech 4×4 show us the design, build quality an features of the bar.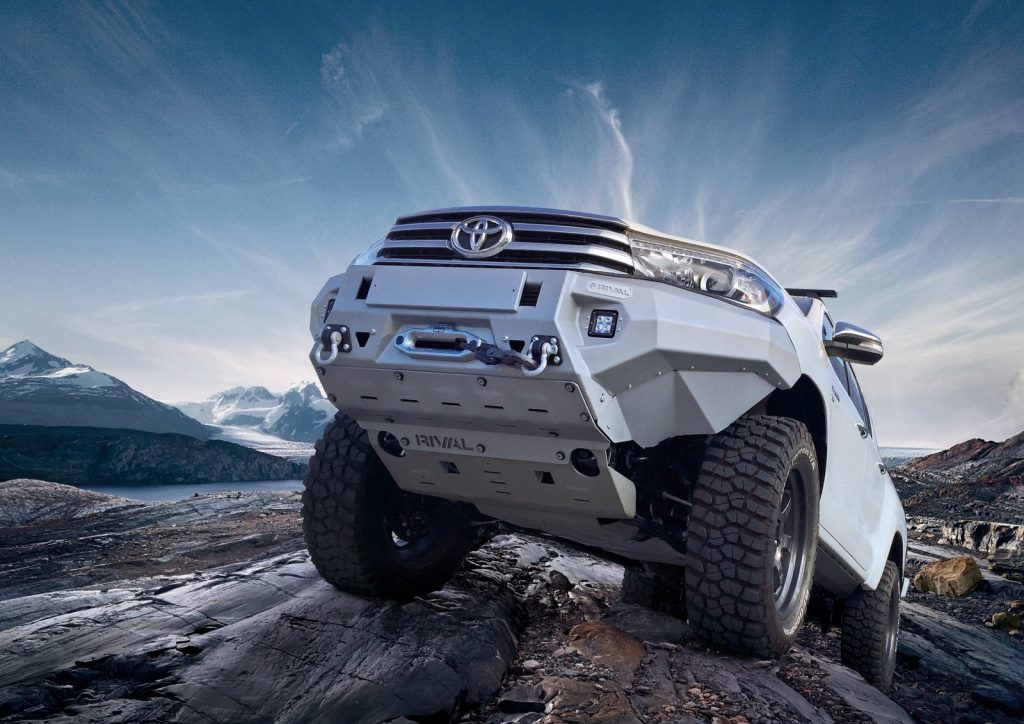 Made from 6mm alloy (yep, alloy, not steel), and weighing at at only 50kg, the Drivetech 4×4 Rival front bar is a complete one piece replacement. That means there's no requirement to chop up your factory bumper to get it on. It's got a 4mm steel sub-frame with a fully enclosed winch cradle, fitting up to a 12,000lb winch.
There are a set of IP69K rated optional fog-lights, meaning they'll stand up to a heated high pressure water stream, without letting water in. The Drivetech 4×4 Rival bar comes with a flip up number plate holder, allowing access to the winch, and so when fording water crossings you're not going to tear your number plate off. There's also the included front bash plate, which will mount up to the factory skid plates, or direct mesh with the heavy duty Rival bash plates that run all the way back to the transfer case.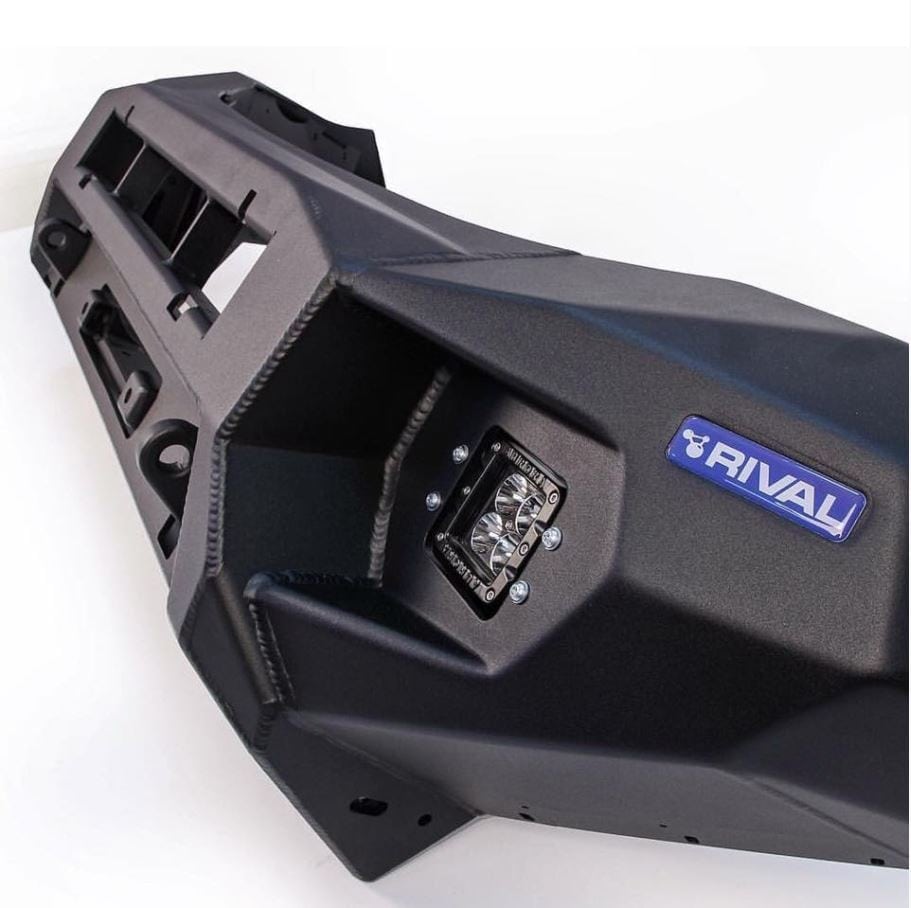 The rival range continues to grow from the bumper and bash plates, there's also under-bonnet and tailgate strut kits that pick up factory bolt holes, so there's no drilling required.
Have a look at the full video here of Ev and Ben going over the bar from top to bottom.