After months of speculation on the newest upgrade to the GME XRS Connect system, GME have just released their newest update. This allows users of the XRS system to send their location, status updates to other users of the XRS system plus access to offline maps and points of interest.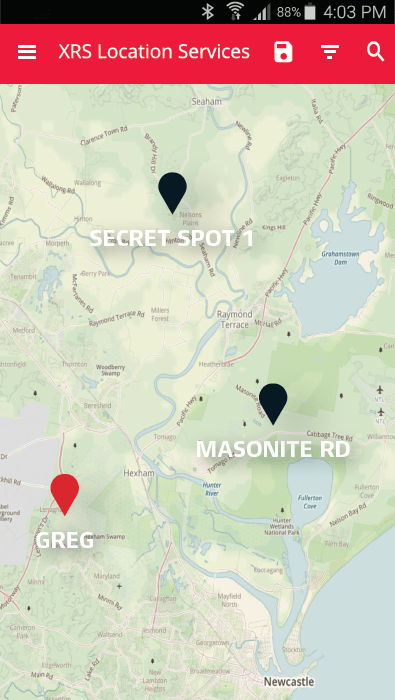 Essentially what the upgrade has allowed, is data to be included on the end of a transmission, which can include GPS coordinates and up to 32 characters of text. The receiving radio and app then decodes this data, applies it to the inbuilt mapping software in the new app, and shows a location on a map, and also displays the text sent.
The obvious implication is that should this be turned on, other users of the XRS Connect App receiving your transmissions will also receive this information should privacy be of concern.
On the other side of the coin however, it offers the ability for people who have found their camp site to share it with their mates heading in to the area, and also to give a location and status should they become stuck, or involved in a collision. This could then be passed on to emergency services to assist in recovery and treatment. You can also set your own 'tag' for your radio, and between a bunch of mates, track where each other is located so long as they're within radio transmission range. There is also the obvious use as mapping software for saving and sharing way-points and points of interest.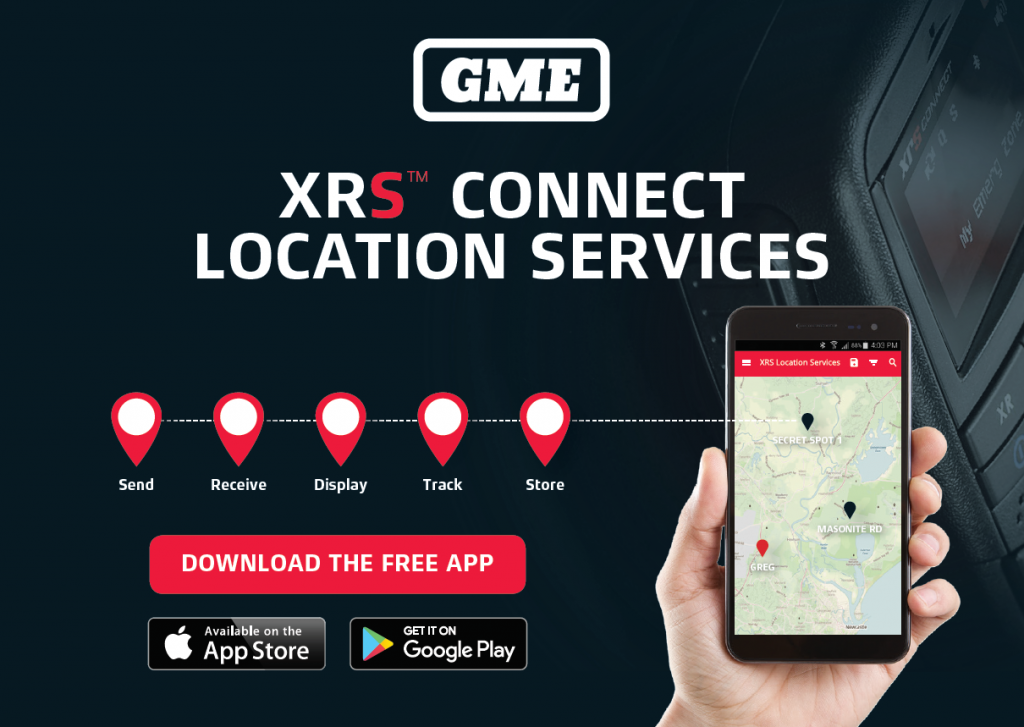 The upgraded app also allows for firmware updates to be applied directly to your UHF from the Bluetooth connected device, whether it be from a smartphone or tablet. With the prevailance of iPads using the HEMA app for navigation, this will then allow for the tablet to be connected to the XRS utilising the mapping software, and leaving the phone for streaming music to the stereo via Bluetooth.
The question for us is, will this be an actual game changer to the communications industry, with the introduction of the new GME XRS Connect & locations app – being able to locate your mates quickly and easily, and direct emergency services should the need arise.
You can grab the app for iOS here, and Android here, and read more about it on GME's website.