UNSEALED 4X4 ISSUE 46 – OUT NOW!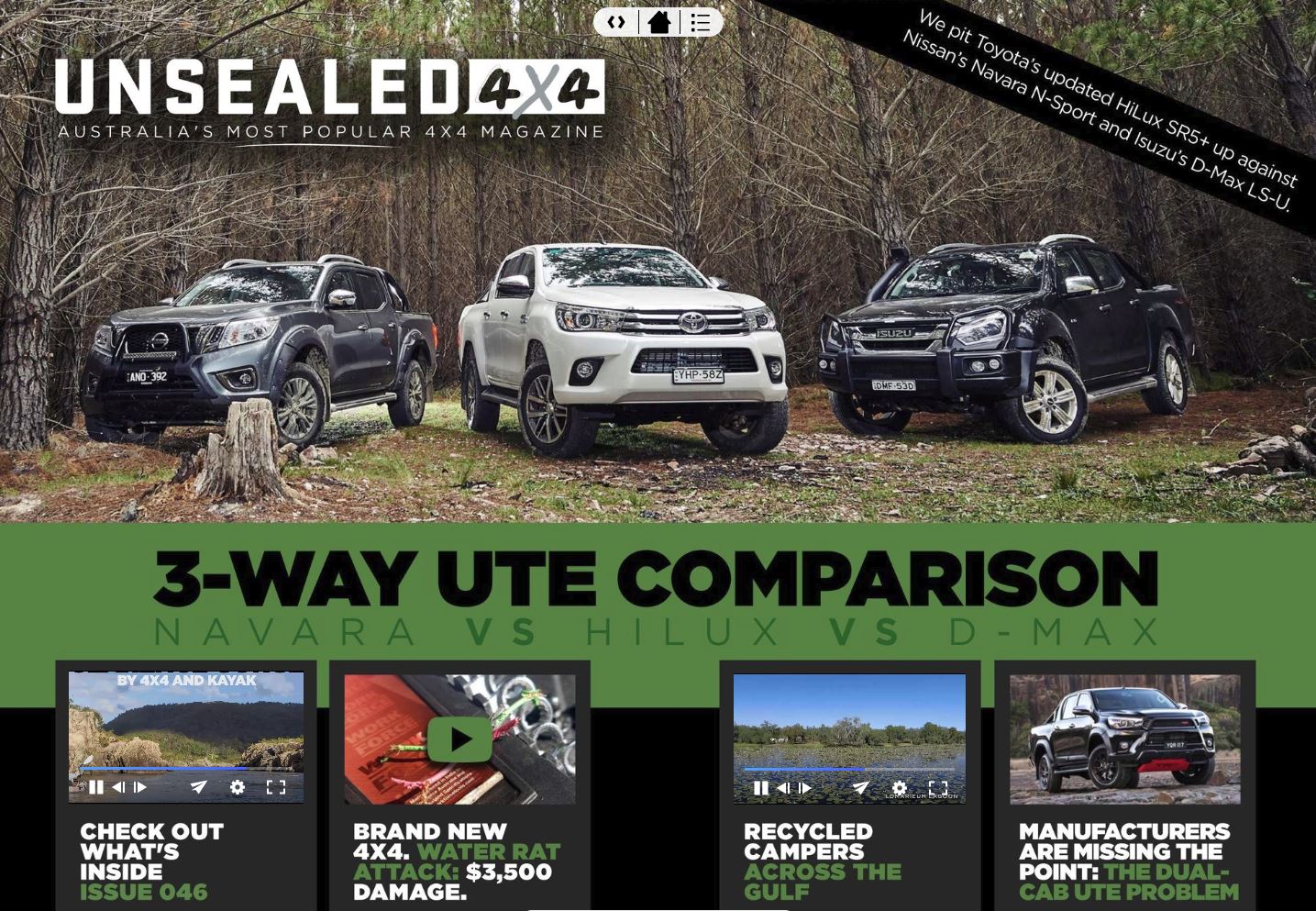 Now that we've all had a weekend to recover from Australia Day, we have just launched Unsealed 4X4 Issue 46, and it's bigger and better than ever!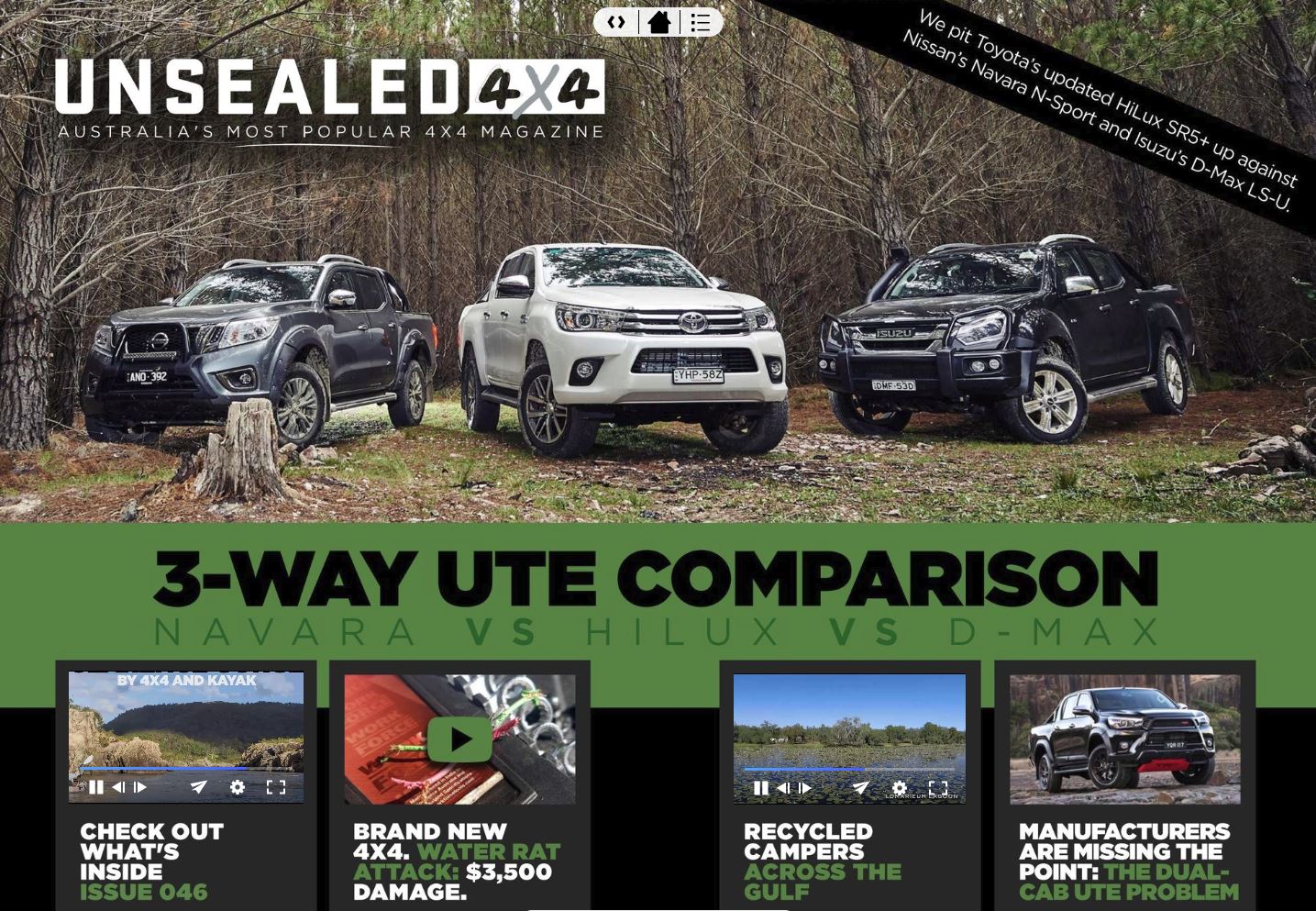 In this issue we give you a three way ute comparison, between the Nissan Navara, Toyota HiLux and the D-Max – We look at the drive line, on and off-road performance, practicality for the family, the interior, and fuel economy. 
Ev takes a nice relaxing weekender out to Lake Lyle near Lithgow only to have one of the vehicles wiring harnesses butchered by a rather aggressive water rat, and then have to patch it up to get home. You wont believe the cost involved to replace the two wires that were damaged!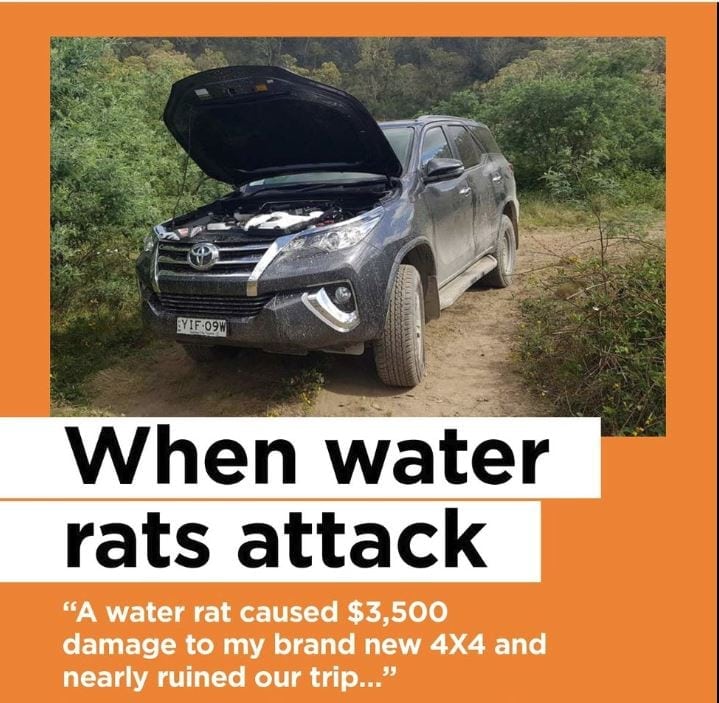 Sam Purcell our New Vehicle Editor talks about the problem with dual cab utes, and how all of the manufacturers are missing the mark with their "performance models" – here's a hint, sticker packs and accented seat trimming aren't enough to use the word "performance" or the brand TRD – we're looking at you Toyota!
Plus we've got all the usual news, reviews, travel yarns, and some mouth watering recipes for when you're out away from home. Make sure you dont miss Unsealed 4X4 Issue 46 – out now!