You may have noticed a certain screen capture getting around last week of a sponsored post from Mitsubishi Australia's Facebook account, with the new Triton looking big, wide and angry upon a mountain top. What a lot of people noticed beyond just the angry-looking Triton and the spectacular mountainscape and sunrise/sunset, was that there seemed to be a bottle jack jammed under the front of the Triton …  almost as if they had jacked the front of the Triton up to make it look bigger and angrier, yet someone forgot to edit the bottle jack out of the final image.
And then it hit social media.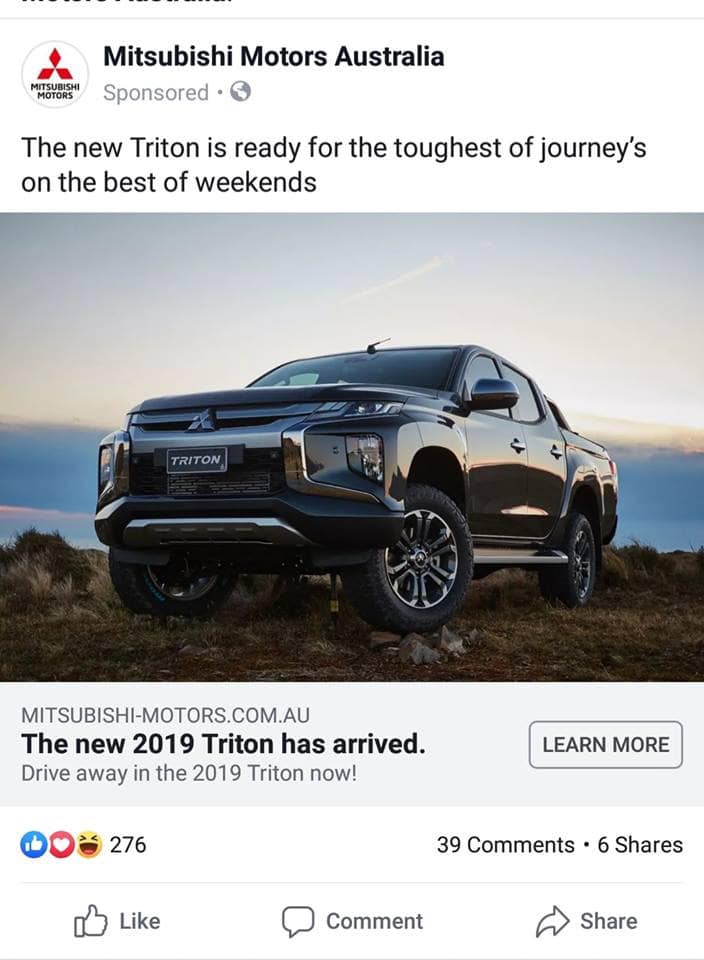 There were more than a few people that noticed the wayward jack that had been forgotten, with the image quickly being shared around social media. Fair to say the folks who look after the social media accounts of Mitsubishi noticed the blunder rather quickly, and removed the post from Facebook. But, with all things on the internet, what's put on the internet, stays on the internet.
Where it gets that much more interesting, is that Mazda have run a sponsored post with a rather poor choice of words, just a week later.
In this little gem, Mazda Australia have said on their Facebook page that the BT-50 is "built to conquer the earth and the sea"… the earth part we get, they're a reasonably tough 4X4 ute, but is there something about the wading depth on the new BT-50 we've not heard about?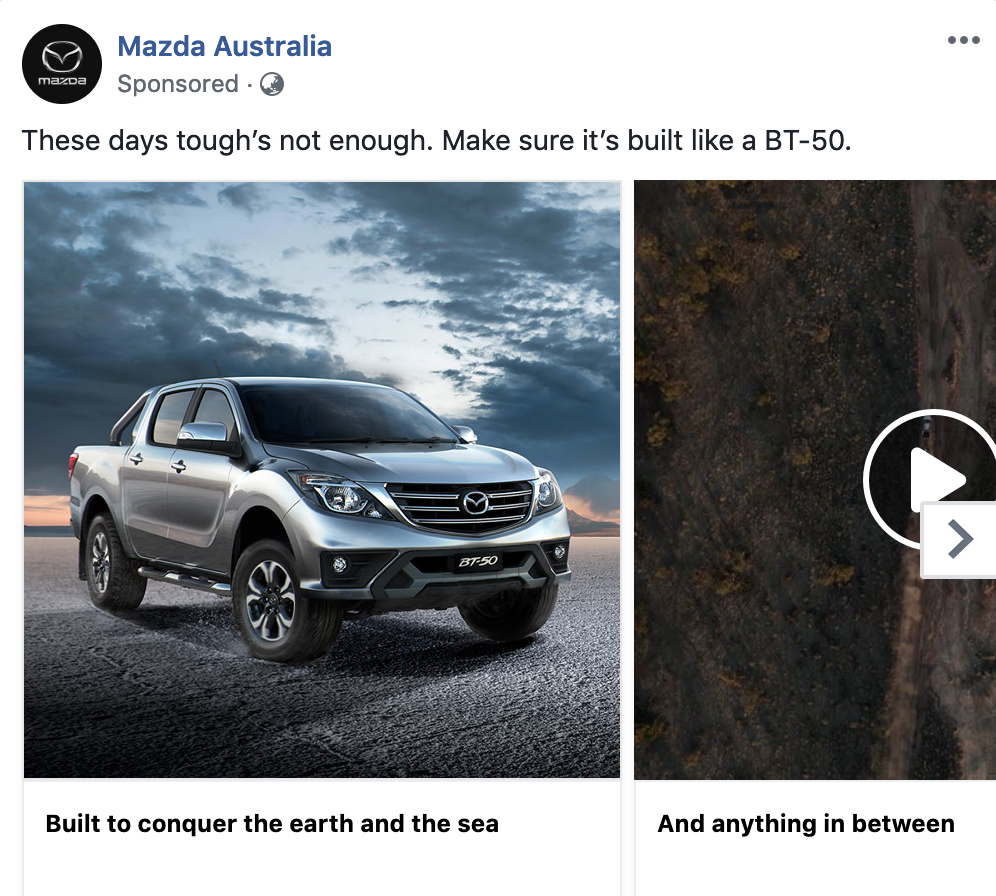 Something a few of the marketing departments of companies in the industry might need to look toward, is a thing called a 'sub-editor'. We have one here, her name is Janie. Janie reads every single word us writers mash into the keyboard, and is forever fixing our typos, spelling mistakes, horrid grammatical errors and cheesy cliches. We've also now asked her to keep an eye out for wayward bottle jacks, and ocean-crossing abilities of your average dual-cab ute. So here's to Janie and cleaning up our messes before you get to see them!