Just one day after Ford issued a recall for it's Ranger ute for the risk of fire, one has been seen burning in northern Queensland.
Now, first things first. We don't know the important information about this incident. Most importantly, we don't know about what actually started the fire. For all we know, it could be something completely unrelated, or an insurance job. Safe to say, the timing sure is interesting.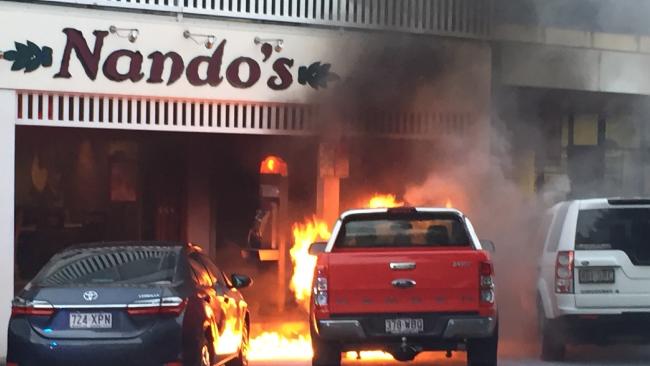 We picked this story up from the Cairns Post, and they indicate an electrical fault being behind the cause of the fire. And let's be honest: 99 times out of 100, that boils down to some shoddy modification that finally shorts out.

Update: We've spoken to Ford, and can confirm that the Ford Ranger in this story was built before the July 2016 recall date, so the recall and this fire being so close is only coincidence. And when you see how the fire looks on the car, it does look to be mostly under the bonnet, which also points towards an electrical fire.

We also spoke to the local Fire Brigade, and while they couldn't give any points on what is the official cause of the fire, they did mention the fire looked to be only around the bonnet, which leans towards not being DPF-related.

[fbvideo link="https://www.facebook.com/TheCairnsPost/videos/1643316205711149/" width="500″ height="400″ onlyvideo="1″]

The moral of the story is a simple one: Ensure your vehicle's electrics are in tip-top condition at all time. And in the name of Steve Smth, don't do the dodgy 'twist-n-tape'. You either know how to correctly crimp and/or solder electrical joins, along with proper heatshrink and sheathing for protection, or you pay an auto-sparky to do it for you.

In any case, it drives home the risks involved with a fire starting in your own 4WD, no matter what the cause.