The new Suzuki Jimny has been spotted at the Suzuki factory in Hiroshima, revealing a very square body style reminiscent of days gone by. It does appear to have a few style tweaks with a slanted grill and some curves, however for the most part, reminds us of the last of the legendary Suzuki Sierra's of old. The photos were shared on a Japanese Twitter account, and have since been shared all over the world.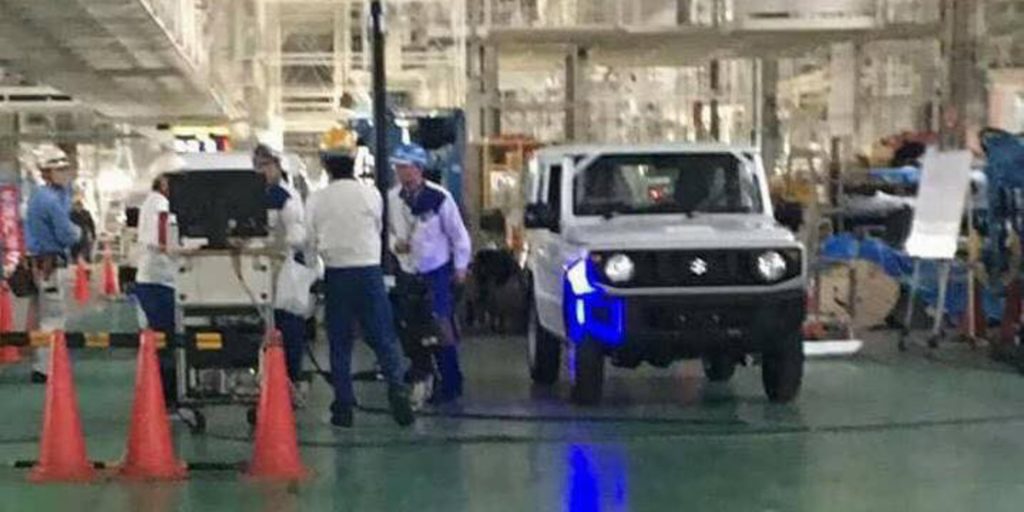 From the photos it looks like there may even be a diff pumpkin hanging down under the front, however that is almost certainly wishful thinking on our part. Should it actually be live axle front, that will put it with the 70 Series LandCruiser, and Jeep Wrangler as being the only 4X4's sold with a solid axle front. We're much more likely to see an IFS setup, but still maintaining the light weight and small stature that made the Sierra the legend it is today. Forever the old Sierra's have been known as being the little unstoppable 4X4 with the light weight and small size to float over and around most obstacles the big trucks had drive through.
The images show that they have also moved the tail lights back to the bumper, inline with the old Sierra and not  vertical on the sides of the tailgate like the more recent Jimny. Everything we're seeing so far is taking the new Jimny back to the tough appearance and systems of what the Sierra was, and we can't be happier.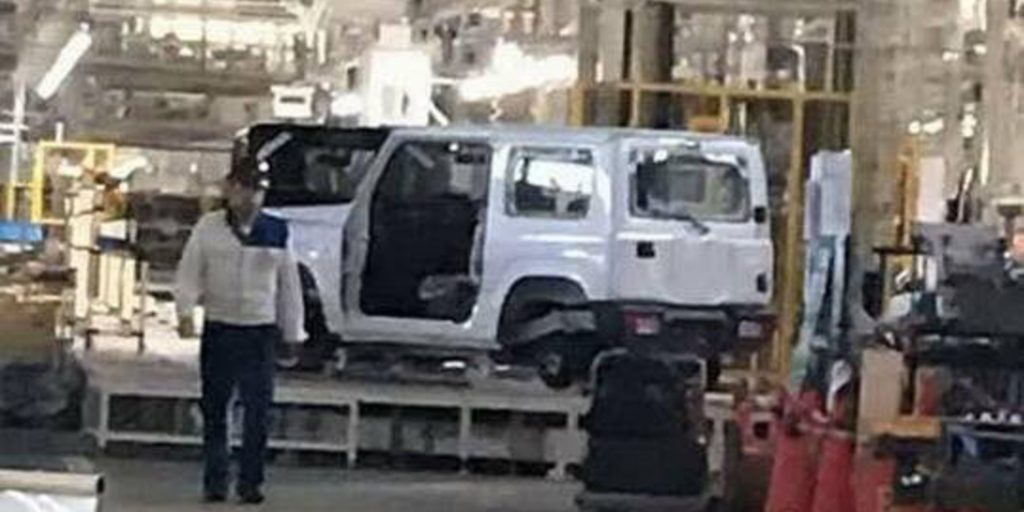 We've not seen anything with power train details as yet, however there has been speculation of the new Jimny getting the 1.0L Boosterjet turbo out of the GLX Turbo Swift. Chances are however, that it's more likely to get the 1.3L Dualjet 4-cylinder.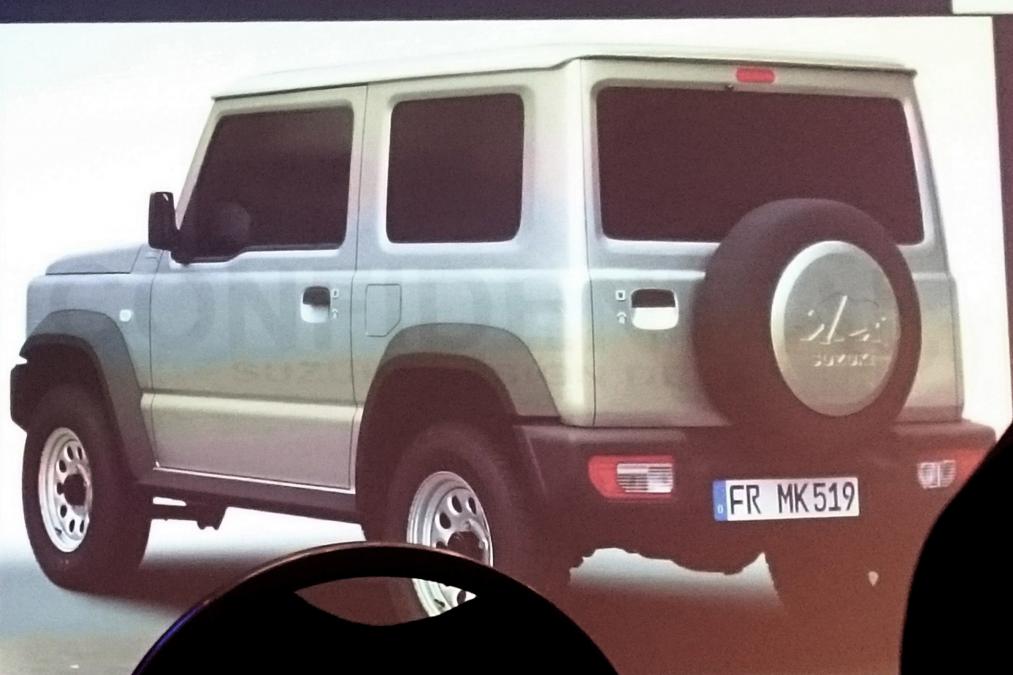 There is also the expectations that the new Suzuki Jimny will get the usual safety gear – ABS & airbags. Chances are there will also be a sat nav, air-con, power windows and other mod-cons. Now we expectantly hold our breaths for the official announcement from Suzuki.