The concept first appeared back in 2016, and again at SEMA this year, now production of the Hennessey VelociRaptor 6X6 has officially been announced. You know Hennessey, those folks who brought you the 270 mph Venom GT, have now turned to 4X4's… well, 6X6's in this case. Beginning life as a Ford F-150 Raptor, the VelociRaptor gains an extension, and a third power axle. Besides being stretched and having six driving wheels, there is also the small matter of the V6 twin turbo engine hiding under the bonnet.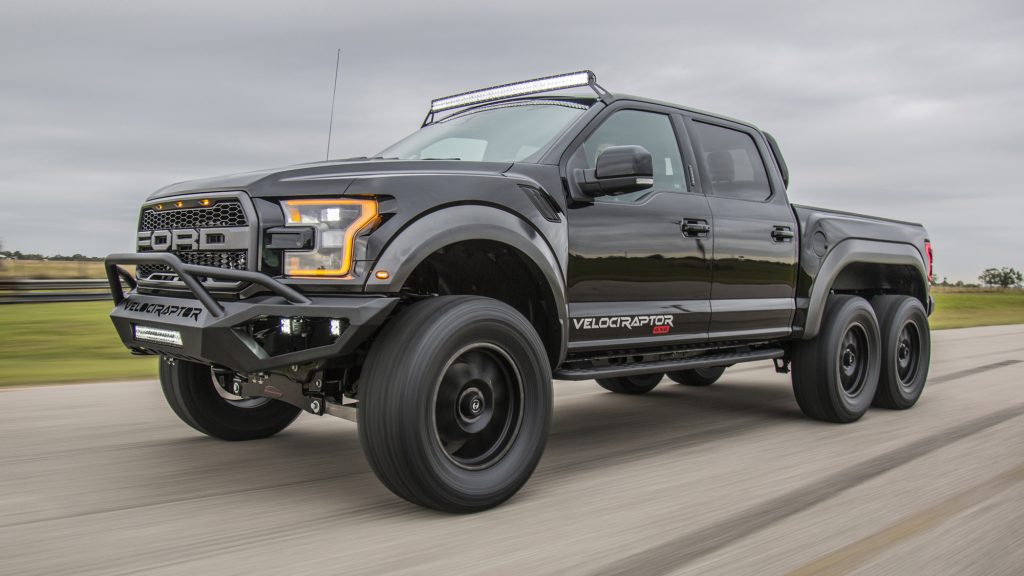 How fast?!
The V6 puts out an eye watering 602 horsepower, and a rather crazy 843Nm of of torque. This, according to Hennessey  will put the VelociRaptor from 0 to 100km/h in just 4.9 seconds. Not bad for a truck that weighs well over 2.1 tonnes.
The 6X6 setup also has diff locks in both rear diffs, upgraded Fox remote reservoir suspension, 20 inch wheels, and Toyo Open Country tyres. There's a stainless steel exhaust system, factory front mount air to air intercooler, and a fully remapped computer. As upgrades you can get Brembo's for pulling the big girl up, bigger wheels and tyres again, LED lighting, and armour systems.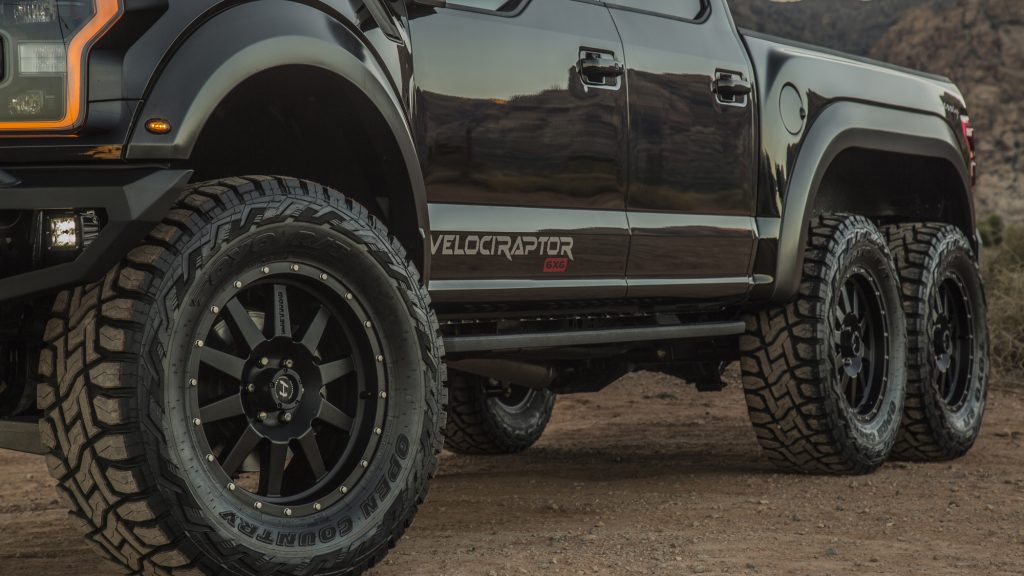 "Our VelociRaptor 6X6 is pure aggression on wheels – all six of them", said Hennessey. "The new 2017 Raptor is going to be one of the best all-around trucks ever built. We are excited to help take it to the next level both in terms of performance and exclusivity".
There are absolutely no plans for the Hennessey VelociRaptor 6X6 to be available in Australia at the local dealership. However, with the price tag starting at US$349,000, and every one being built to order, there would be a pretty good chance that Hennessey would convert one to right hand drive if you asked nicely, and stumped up the cash in advance.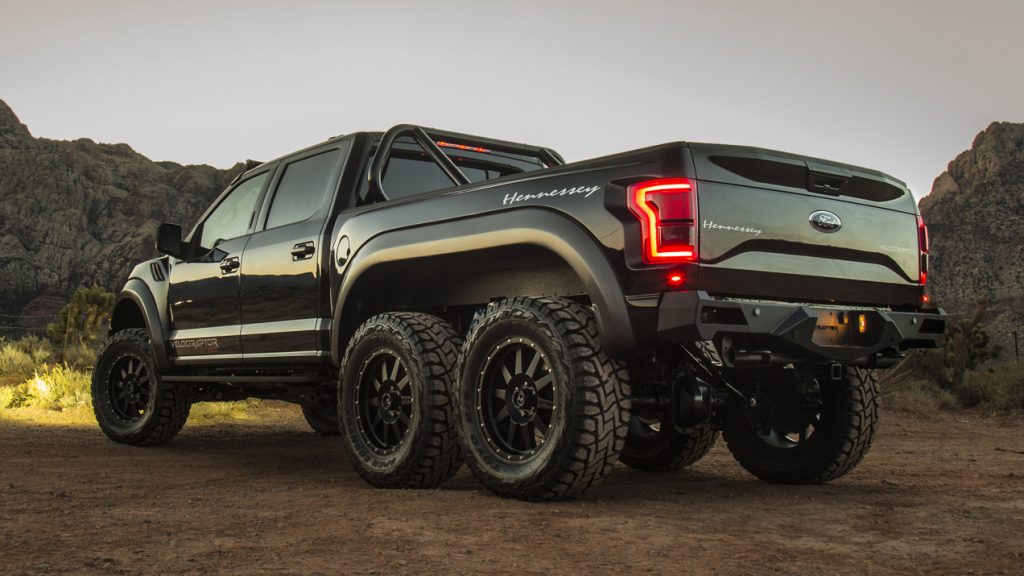 If you'd like to order yourself a couple, or just drool a little more on your keyboard, head on over to Hennessey's website here.