No, not really.
But you'd be forgiven for thinking that when looking at the current concept from Partisan Motors, a company headed by Russian automotive engineer, Dr Juri Postnikov.
With their concept being marketed as 'flat pack, bomb proof, with a 100 year warranty' it's no wonder that similarities and questions have been drawn to the Swedish kings of flat packed, bomb proof furniture.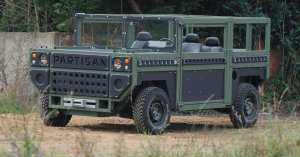 The Partisan One, as the name suggests, is a vehicle built to be easy to ship, assemble, and maintain. With the goal, according to Dr Postnikov, of making the "best car for the worst roads in the adverse conditions of war". Powered by a Fiat 2.8 diesel making 148hp, and selectable front, rear, or four wheel drive (obviously dependant on which diff has literally been blown up), the Partisan One is expected to travel between 1000 and 1500 Km on a single refuel. Plus, according to the official press release, the 100 year warranty is able to be inherited and passed down through the generations.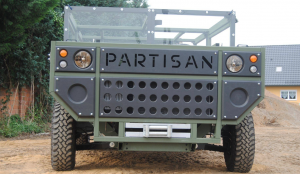 Body panels and the sub-frame has been designed so that armour plating can be added to the vehicle easily, with recessed side panels, and mounts for V-shaped under-body armour.
Arguably the singly greatest thing about this Meccano styled 4X4 is that everything is modular. So should the day call for dual cabs, you can make it into a dual cab with a shifter, and 17mm spanner, or a ute for cargo hauling, or even a 6×6 or 8×8 if you want to get really adventurous.
Essentially we're looking at a Meccano cross Barbie car for men. Accessories sold separately, and batteries not included.