LEAKED: Jeep Scrambler Ute towing and GVM details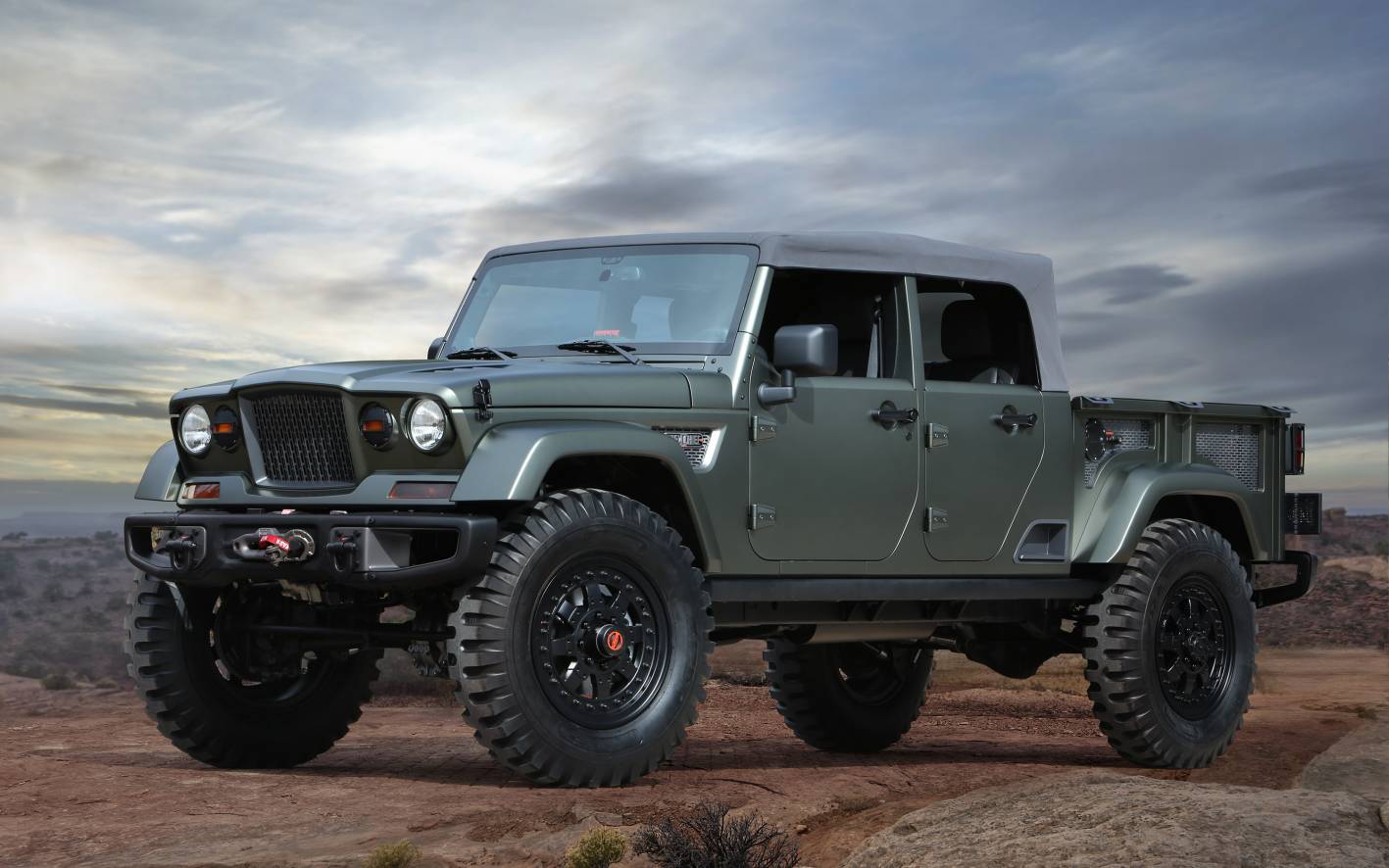 With the Australian Jeep crowd collectively holding their breath for some solid details on the new Jeep Ute: The Scrambler, it appears that Jaolpnik: Truck Yeah have once again come up with the goods.
Documents sent over to Truck Yeah from an 'anonymous Jeep source' appear to be an internal slide showing axle weights and towing capacities on the new JL Wrangler, and also the JT Wrangler Truck (Read Scrambler Ute for those of us on this side of the Pacific).
Being based on the Wrangler platform the Scrambler is supposedly being hung on a live front axle. This will make it the only other live axle front ute remaining in the Australian Market besides the 70 Series LandCruiser, after the demise of the Land Rover Defender.
One of the most crucial abilities of any Australian bound 4X4 is towing and GVM / GCM capacities. As a collective group we build tourers, and tow camping trailers around this huge country of ours, so being able to tow a decent load is kinda important.
The Details
With the release of the information it's interesting to see that the JT Scrambler will have a GVWR (GVM for us in Australia) of 6200lb, or 2.8T give or take. This is based on the 'BUX' version in the table, as the NAFTA version is for the US Domestic Market. It also gives a towing capacity of 6500lb or just under 3 tonnes, whilst still retaining a tray payload of between 1100lb (500Kg) and 1400 (635Kg) depending on the variant.
These numbers look reasonably impressive for the size of the average Wrangler, however chances are they will want to push it out to 3.5T to keep with the big players already in the market. That said, as with any leaked information a certain amount of discretion is needed with these numbers, regardless as to whether this is a genuine Jeep document or not, as Jeep can revise these numbers and call this table fake come launch day.
The big question is, considering the proven offroad ability of the Wranglers out of the box, and now knowing their towing ability and capacity, how much of a chunk out of the current Dual Cab market will Jeep get?