Pure is your bottom spec. Think basic cloth interiors and steel wheels.Next up is Progressive, which sits in the middle of the range and will equal an SR5 HiLux or XLT Ranger. And at the top is the 'Power' model. Think top-end infotainment and quality interior furnishings, along with plenty of chrome splashes and big alloys on the exterior.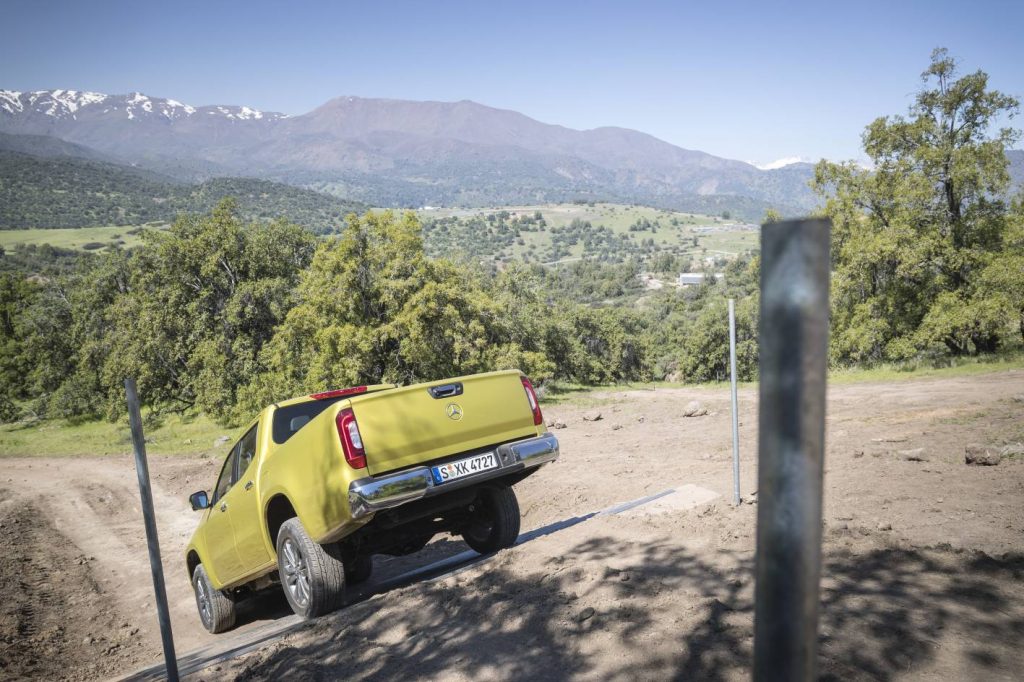 Mercedes X-Class Pricing
In terms of 4WD with a tub, your cheapest entry point into an X-Class will be $50,400. Naturally, it's bottom-spec 'Pure' with a manual gearbox and least powerful engine. The step up to 'Progressive' starts at $54,900, giving you the more powerful 140kW motor and more specification standard. If you want the automatic gearbox, it's a $2,900 step up.
At the top of the tree is the Power model, which is either $61,600 or $64,500, depending on your choice of six-speed manual or seven-speed automatic gearbox.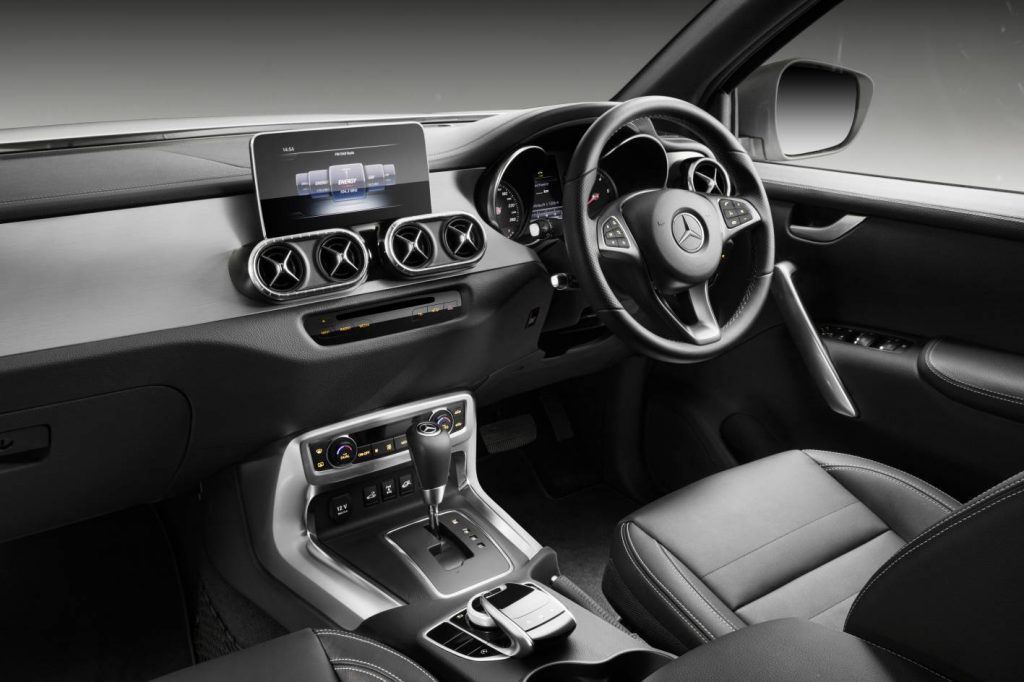 Mercedes X-Class engines
There are three options for engines available. Two of Nissan's own 2.3-litre turbo diesel motors, which have identical outputs as their Navara cousins. One is a single turbo version that makes 120kW and 403Nm. With this engine, you're limited to only a six-speed manual gearbox and the basic Pure specification. Strap on a compound turbo setup, and you're looking at 140kW and 450Nm, which has either the six-speed manual or a seven-speed automatic gearbox. This engine choice can be had across the range.
Of course, there is also a 3.0-litre V6 diesel, which is Mercedes' own motor, which will top the range. 190kw and 550Nm will equal the V6 Amarok for torque (discounting the Amarok overboost), and will better it for horses. The V6 X-Class isn't coming over with the first batch, we'll have to wait and be happy with the four-cylinder 2.3 initially.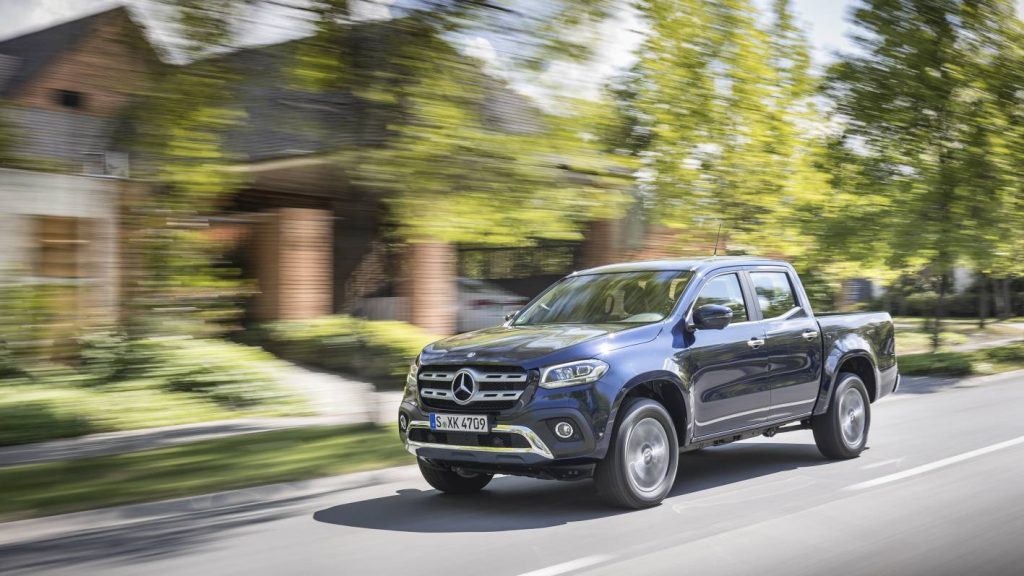 Do you reckon Mercedes has done a good thing with the pricing? Let us know in the comments below.
Mercedes X-Class Pricing
| | | | | | |
| --- | --- | --- | --- | --- | --- |
| Grade | Body | Engine | Drive | Transmission | MRLP |
| PURE | Cab Chas | X 220 d | RWD | 6-spd manual | $45,450 |
| PURE | Load Bed | X 220 d | RWD | 6-spd manual | $46,400 |
| PURE | Load Bed | X 220 d | 4MATIC | 6-spd manual | $50,400 |
| PURE | Cab Chas | X 250 d | 4MATIC | 6-spd manual | $51,450 |
| PURE | Cab Chas | X 250 d | 4MATIC | 7-spd auto | $54,350 |
| PURE | Load Bed | X 250 d | 4MATIC | 6-spd manual | $52,400 |
| PURE | Load Bed | X 250 d | 4MATIC | 7-spd auto | $55,300 |
| PROGRESSIVE | Cab Chas | X 250 d | 4MATIC | 6-spd manual | $53,950 |
| PROGRESSIVE | Cab Chas | X 250 d | 4MATIC | 7-spd auto | $56,850 |
| PROGRESSIVE | Load Bed | X 250 d | 4MATIC | 6-spd manual | $54,900 |
| PROGRESSIVE | Load Bed | X 250 d | 4MATIC | 7-spd auto | $57,800 |
| POWER | Load Bed | X 250 d | 4MATIC | 6-spd manual | $61,600 |
| POWER | Load Bed | X 250 d | 4MATIC | 7-spd auto | $64,500 |