Issue 007 is on sale at a newsstand near you! Between the beautifully designed covers you will find the best 4×4 touring magazine in Australia, if not the world! Get inspired with journeys through Vulkathunha NP, Tasmania and even the Arctic Circle! Ian Glover hosts a Classic 4×4 weekend in the Victorian High Country with some great old machinery, and the Aussie Overlanders kick off their epic journey from Sydney to London, starting with the NSW South Coast. This is an amazing issue!
Did we mention you get a FREE DVD with the magazine? Not any old DVD mind you, it's our Classic 4×4 Adventure into the Victorian High Country!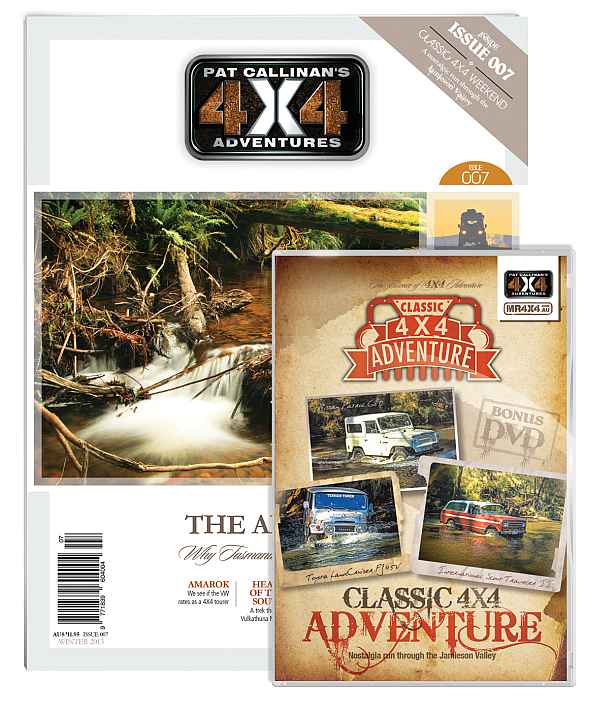 TOWARDS THE NORTHERN LIGHTS
Ros Woodham takes us into the magical Arctic Circle for a journey full of amazing landscapes, natural wonder and excitement. The mercury plummets and the Aurora Borealis is just above your head in this special trip around the Northern reaches of Norway.
CAMP KITCHEN REVIEW
We have all heard the saying about throwing in the kitchen sink, but what if you actually could? We road test 5 popular camp kitchens and see how they stack up and pack up out on the road. If you are in the market for a camp kitchen, this review is invaluable!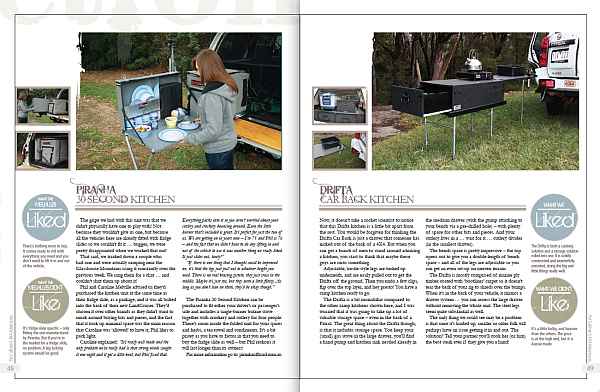 BETWEEN A 'ROK AND A SOFT PLACE
Volkswagen has rattled up the highly competitive dual-cab market with the Amarok, but does it stand up? Find out how this German option fares on and off the road with Ian Glover.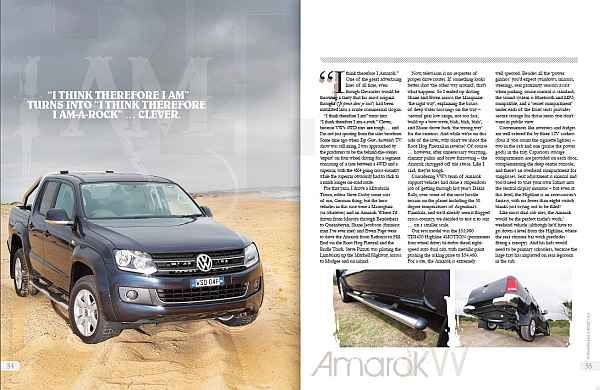 CLASSIC 4X4 WEEKEND: HIGH COUNTRY VICTORIA

Take Terrain Tamer's FJ45V, Nissan's own G60 Patrol and a much-loved International Harvester Scout Traveler II and throw them onto some Victorian High Country tracks and what do you get? One extremely entertaining weekend! Ian is back with some iconic classic 4×4's on some classic 4×4 tracks. You can't miss this story, or the free DVD as well, for that matter!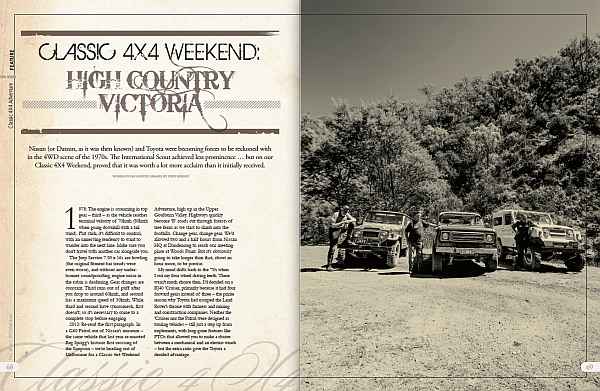 FOLLOW THIS LINK TO SUBSCRIBE TO PAT CALLINAN'S 4X4 ADVENTURES MAGAZINE