Jeep JL Wrangler sneak peek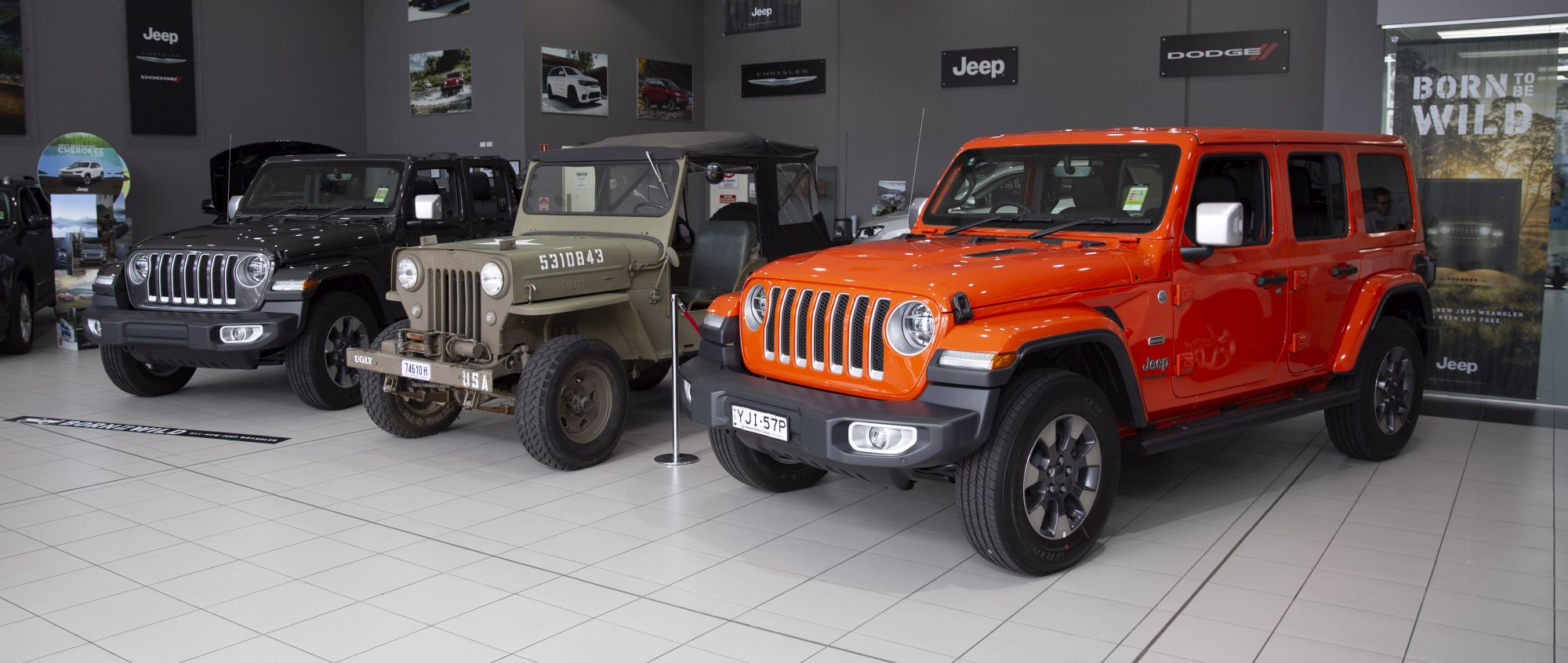 The 2019 Jeep JL Wrangler launches in Australia on the 9th of February at some dealers with most aiming for the weekend after.
We were lucky enough to have a sneak peak at two MY18 JL Overland Unlimited Wranglers courtesy of Nepean Motor Group at Penrith, Sydney. There are apparently just over 120 JLs in the country, all MY18 Overland spec four-door (Unlimited) and all either Granite Crystal (grey) or Punk'N Metallic (orange). With 22 pre-sales sight unseen, and delivery expected just after Easter, Jeep are looking positive about sales figures.
External differences to the outgoing JK are few but noteworthy. A more relaxed windscreen and matching front grille fold; indicators in wheel arch flares and slightly different wheelbase and overhangs. LED headlights and tail lights on the Overland and Rubicon spec are standard too.
We had a crawl underneath, all the important bits are tucked up safely out of bash-range. Nothing much to catch on rocks or logs. Great work Jeep.
Under the paint, changes include lighter-weight aluminium bonnet and doors, an eight-speed automatic gearbox, improved towing capacity, a host of in-car infotainment technology including a larger screen with Android Auto and Apple Carplay as well as keyless entry and start on all bar the base models. The JK's 2.8-litre diesel engine has been superseded by a 2.2-litre donk offering the same 147kW of power but down 10Nm to 450Nm of torque.
ANCAP test ratings
The most damning report around the new Wrangler is the gloriously terrible 1-star Euro NCAP crash safety rating. Our local ANCAP rating uses the European score too. Fortunately most Australian models will be higher-specc'd for safety than their Euro siblings, though the NCAP rating will still hold.
The Overland and Rubicon models will come standard with adaptive cruise control, Full Speed Forward Collision Warning Plus, blind spot monitoring and rear cross path monitoring. The inclusion of the Full Speed Collision Warning Plus, another name for autonomous emergency braking, should increase the Wrangler's safety score remarkably. Airbags are still limited to two front and two side seats, due to the nature of the removable roof and doors.
Reality is, Wrangler customers aren't as concerned about ANCAP ratings as they are about lifestyle, appearance and off-road performance.
Pricing
MY19 JL Wrangler
Specification
Variant
Price exc. On-road costs
Sport S
2-door
$48,950
Sport S
4-door
$53,450
Overland
2-door
$58,450
Overland
4-door
$62,950
Rubicon Petrol
4-door
$63,950
Rubicon Diesel
4-door
$68,950