You might think your typical 'Cruiser, Patrol or dual-cab ute owner would be having a lend of themselves if they thought their 4X4 was a worthy race car.
We all know the Porsche Cayenne and Rangie Sport SVR are pretty quick around the Nurburgring. On the other hand, an old HZ-powered Troopy isn't going to win any races…
But good on them for shipping it from Australia to Europe and punting it around the 'Ring!
How about a Euro family 4X4 wagon? This 'New' Discovery (what will they call the next one?) had a red hot go around the Nürburgring Nordschleife on a rainy day, blitzing the odd GTR and hot hatch in the process.
Did you know there's also an off-road course, albeit private, not far from the Nurburgring road?
Not all of Rover's products have been as quick and successful around the Nurburgring…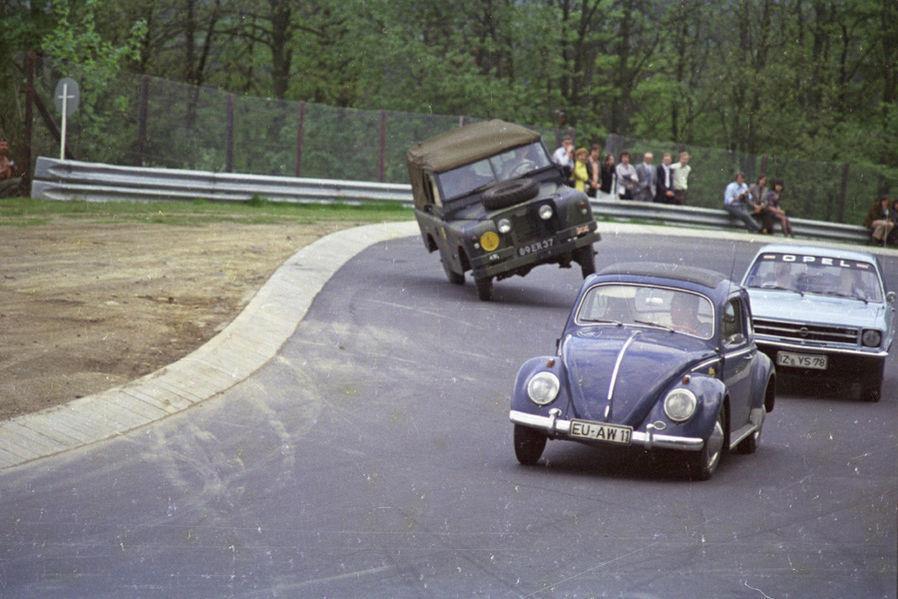 If your door handles aren't scraping the ground, you're not pushing hard enough!