REDARC has instigated a recall on a small number of Tow-Pro Elite V2 sold at various automotive/towing stores between 1st September 2018 and 21st January 2019.
The recall involves a limited number of the Tow-Pro Elite V2 (EBRH-ACCV2) modules, in that if they were not installed in accordance with the supplied product manual, utilising dedicated wiring from a single battery supply, there is the potential that there will be no trailer brake output. This fault is indicated on the remote controller head by a yellow/red flashing lamp. The obvious hazard involved, is that should an error occur, the trailer and tow vehicles stopping distance may be increased due to the trailer not applying brakes when the tow vehicle does.
To check if your Tow-Pro Elite V2 is affected, you can head over to REDARC's website here: https://www.redarc.com.au/recall-notice for a list of impacted serial numbers. There is also a search tool included on the website, which will allow you to search for your specific serial number.
REDARC have a number of auto-electricians across Australia who can carry out the replacement of the affected units, free of charge, so whether you're travelling throughout Australia, or have a home base, you will find there will be an auto-elec who can help fix the issue. Should you have a unit that has not yet been installed, you should contact REDARC directly on the numbers or email below, to organise a replacement unit to be supplied.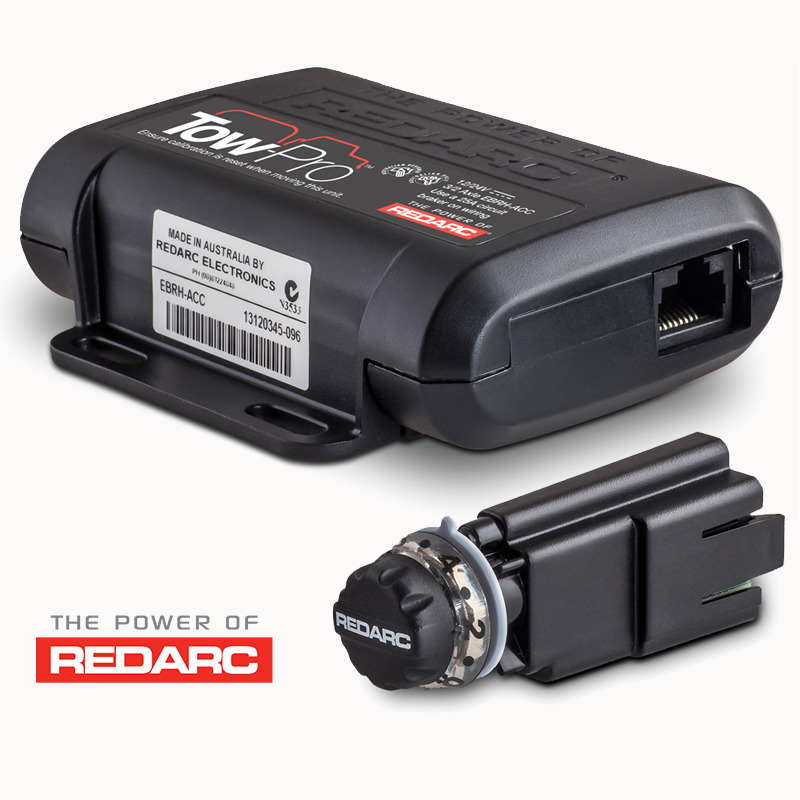 You can contact REDARC on 1800 733 272 or (08) 8322 4848, or via email on service@redarc.com.au to find the nearest dealer/installer to change over the main control unit of the brake controller, free of charge.
Click here for assistance in locating the serial number on your Tow-Pro Elite V2.