It's called the Jeep Scrambler
Most 4WDers will remember this name from the 70's and 80's, referring to a styling pack that came with the Jeep CJ-8. The CJ-8 was a long wheelbase version of the CJ-7, using a small cab to make a usable tray space in the back. Jeep is bringing the Scrambler name back, but what we don't how is how much 1970's charm and styling will come with it.
It's going to be able to tow
For a 4X4 ute to really succeed in Australia, it needs to be able to tow big loads … well. We picked this info up via American car news site Jalopnik, who showed some video of a disguised Scrambler doing some towing testing. This is an important shift from the JK Wrangler, which could only tow 2,000kg braked and was never really marketed as a tow rig. This testing, with big weights and aerodynamic drag, shows Jeep will probably want the Scrambler ute towing 3,500kg in Australia, or at least 3,000kg.
The chassis is a big re-design over the JL Wrangler
It's an obvious change that Jeep would have to make for a bonafide dual-cab ute: wheelbase. Most utes have a wheelbase upwards of 120″ to fit a tray and four doors, but there is still often a compromise on the positioning of the wheel underneath the tray. Jeep will extend the Scrambler's wheelbase a good whack, and are adding in a more complex cross member and chassis rail design to help with bigger loads (presumably). This will make enough room for a decent sized tray, good news.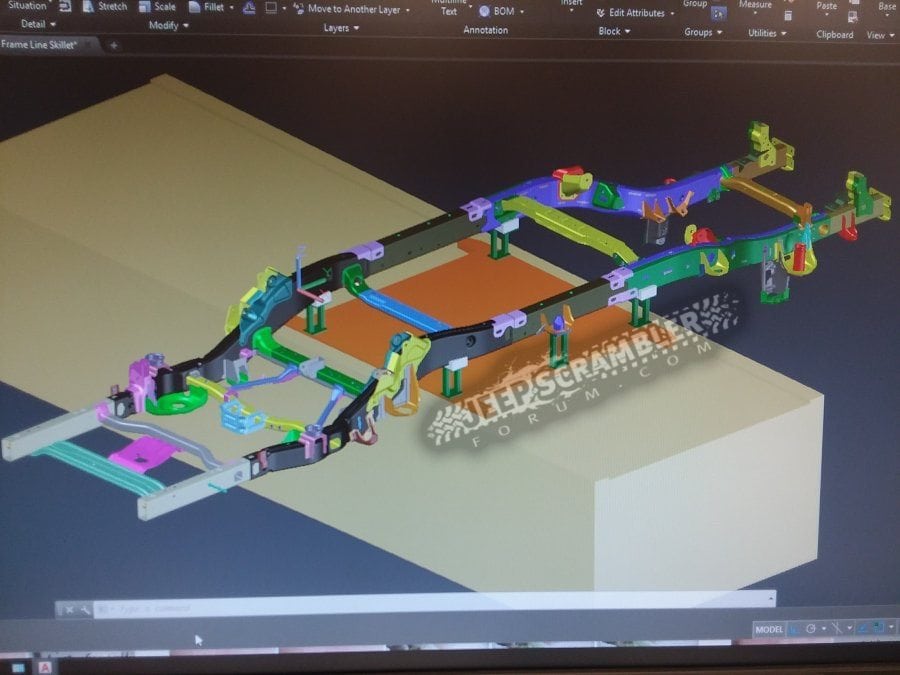 In other news, the differentials are a new design, possibly Dana's new AdvanTek Diffs that spruik much more efficient operation over previous models, along with being a bit bigger and stronger. Once again, this is all in the name of load carrying and towing. It's going to keep coil springs in the rear end, which will be a nice point of difference to the majority of other 4WD utes.
It's going to keep coil springs in the rear end, which will be a nice point of difference to the majority of other 4WD utes. The Scrambler will join the 70 Series LandCruiser as the only 4WD utes with live axles, which can be set up for better wheel travel off-road.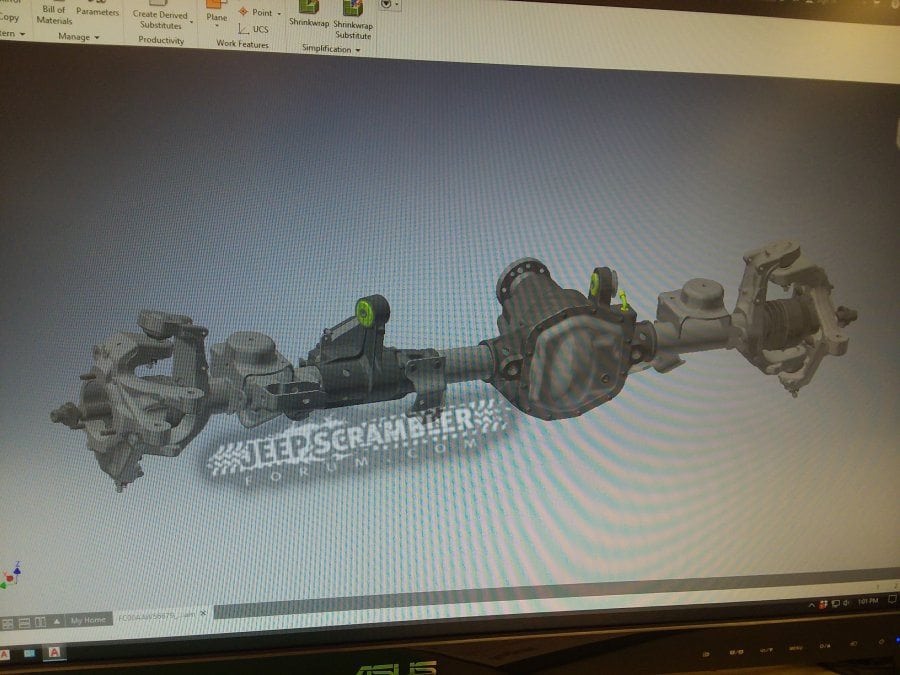 The Jeep Scrambler is going to land in a fiercely competitive marketplace, but it does have a couple of aces up its sleeve. It has a tonne of heritage and brand recognition behind it, even if not all of it is 100% positive. It also has some really strong points of difference. The design and suspension will set it starkly apart from most other utes out there, let's just hope it's well set up for hauling and towing, which means it can be turned into a great 4WD tourer.