Along with the LandCruiser, Patrol and Land Rover, the Suzuki is one of the original 4WDs that really carved out a reputation for great off-road capability and versatility back in the 1970's. Where others tried to power through with big engines and big wheels, the little Jimny was nimble and light enough to float over the top and zip around the edges of big obstacles, giving it a reputation for capability that lives on today.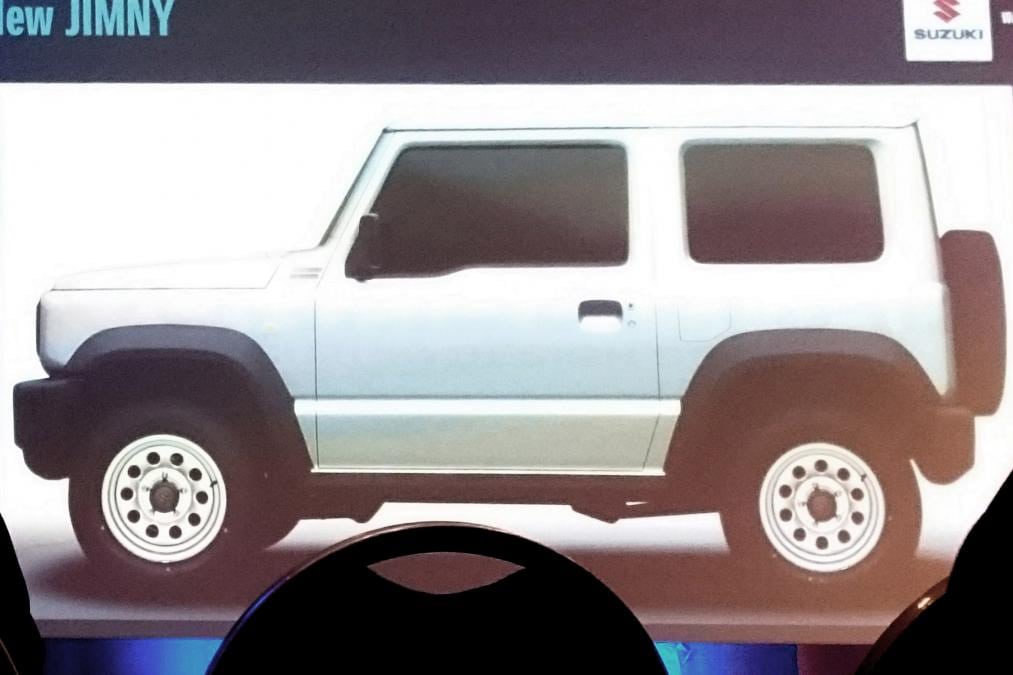 After the LJ Suzukis made way for the Sierras, which was then replaced by the Jimny, the recipe has always been the same: a small, lightweight 4X4 with live axles, powered along by a tiny, revvy engine and precious little overhang to get caught up on. And by the looks of things, that tradition is going to stay alive and well.
What we are seeing here looks like the next generation Jimny, which has been leaked on the internet over recent days. We picked the images up via Carscoops, and it looks like someone has been taking some cheeky smartphone pics during a product presentation. What's great is the images show a Jimny that is  most definitely preaching from the same bible.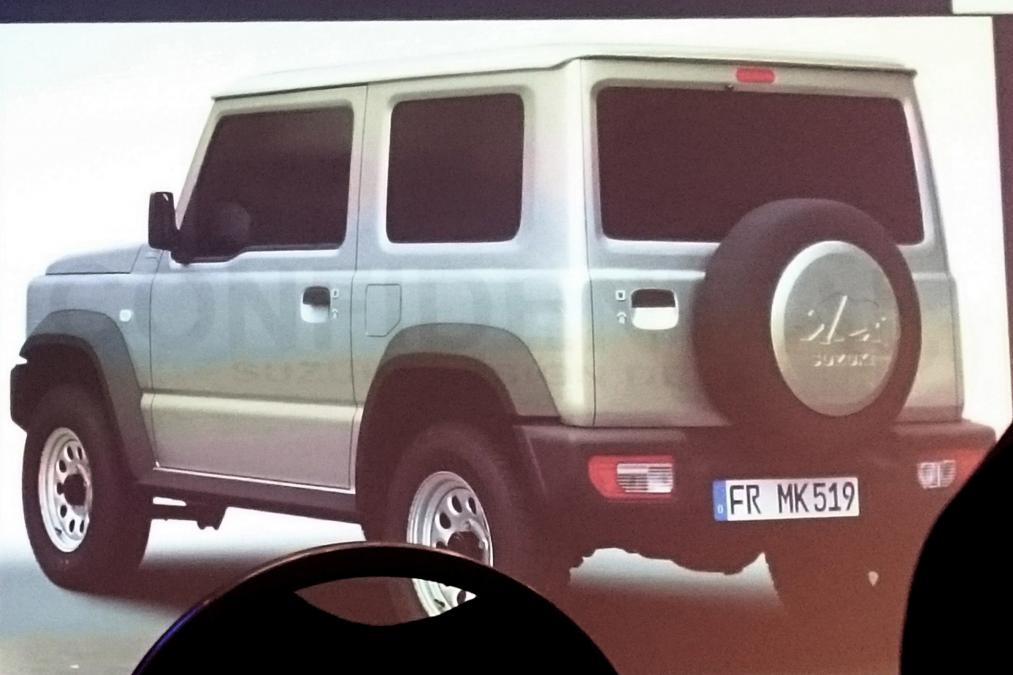 Suzuki has been getting back to the fun, quirky designs that have set it apart from the larger manufacturers over the years, and their recent success with the little Ignis shows that fun, original designs do really work. In that vein, Suzuki is really sticking to their guns with the new Jimny. Rather than trying to compete with the umpteen-thousand crossover SUVs trying to look sleek, modern and athletic, Suzuki is sticking to flat slab sides and even flatter glass panels. It's unmistakably a Jimny, with just the right amount of retro-cool thrown in there.
We can spot trailing arms and radius arms underneath, suggesting the suspension of this new Jimny will follow in the footsteps of the previous model. And while ground clearance isn't huge with the smaller wheels, clearance angles front and rear are impressive.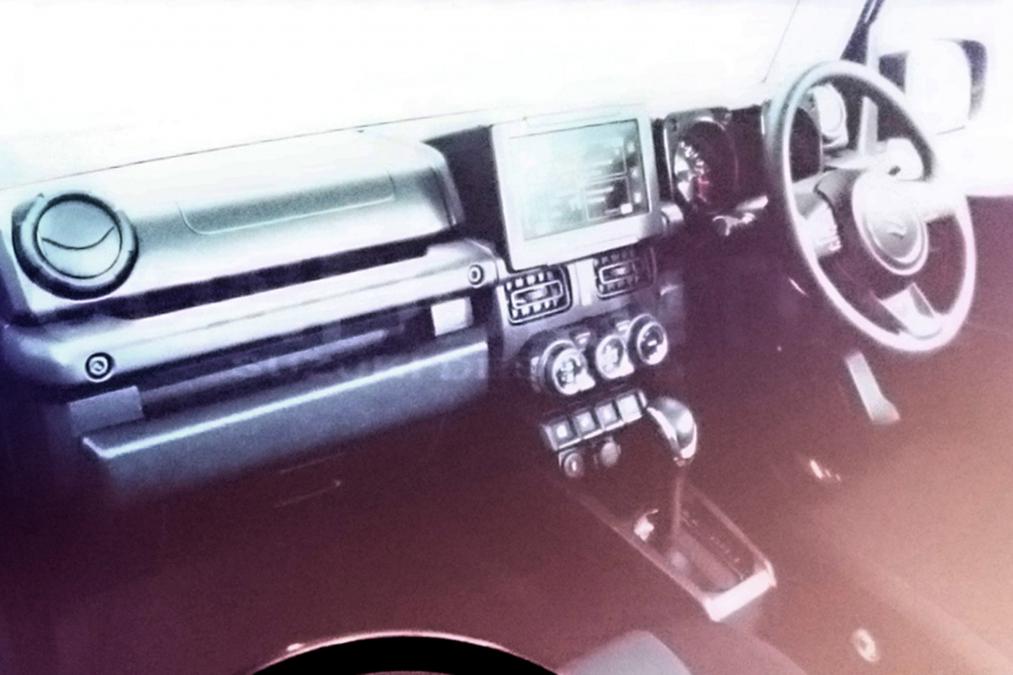 There isn't much confirmation about an engine, but there are suggestions that along with the 660cc turbocharged petrol (which makes it a true 'kei' car in some markets), the Jimny could wind up with a turbocharged 1.0 or 1.4-litre petrol engine that is used in some other Suzuki products these days.
What do you reckon? Will the 2018 Suzuki Jimny still be relevant, or is it too old-school?