Nissan Navara N-Sport Black Edition released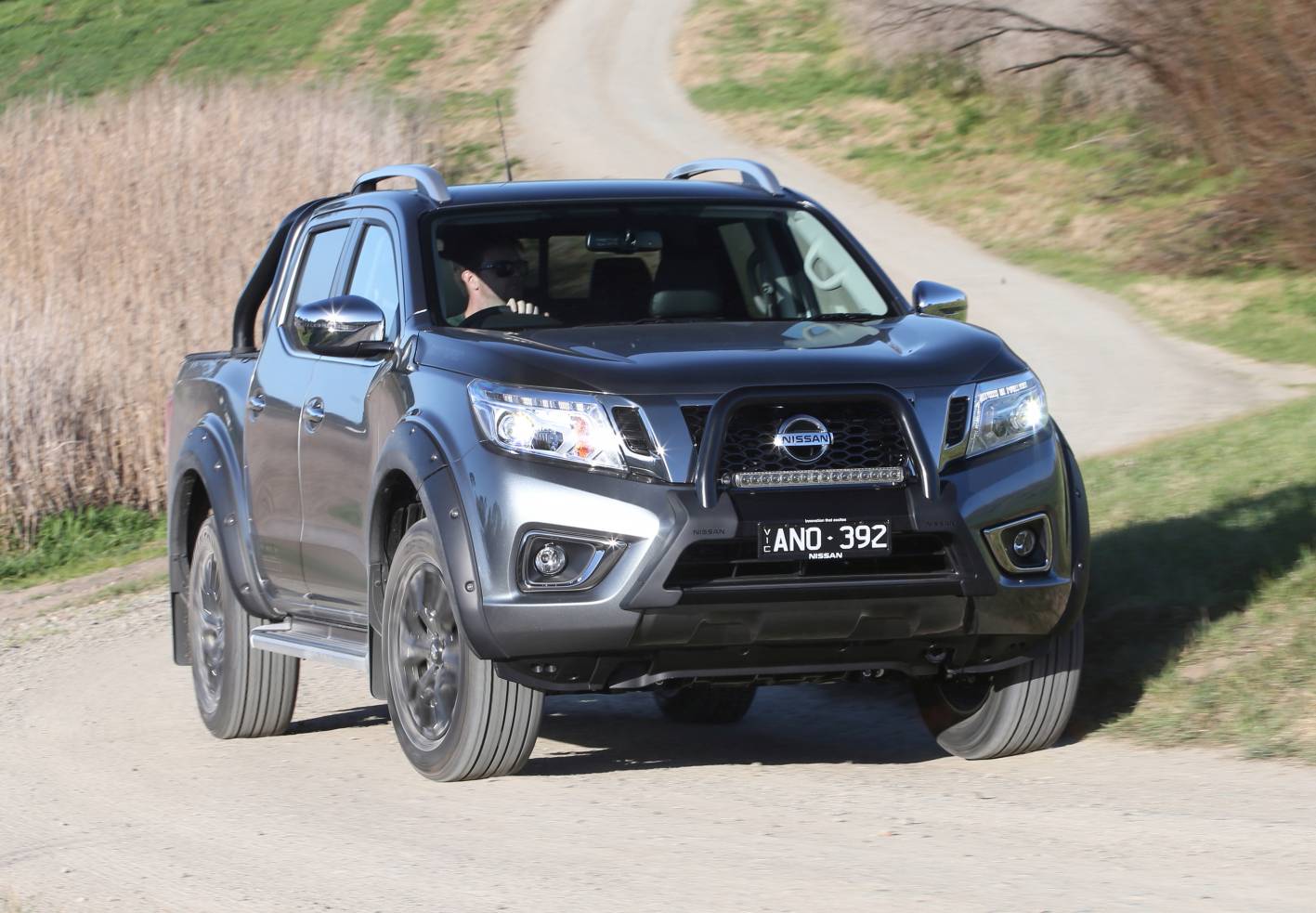 Following on the heels of limited edition models like the Triton Sports Edition, Ranger FX4 and TRD HiLux, Nissan has now released the Navara N-Sport Black Edition.
It's you're classic black-pack styling operation, with blacked-out sports bar, nudge bar, grille and flares. The wheels are (you guessed it) black 18″ units, but there isn't any mention of a different tyre size. There is a light bar fitted on the front sports bar, which will no doubt improve your night driving experience.
Along with Cosmic Black, the Navara N-Sport Black Edition also comes in Slate Grey, Brilliant Silver and Diamond White. No Henry Ford quotes to be had here, ladies and gentlemen.
Otherwise, it's business-as-usual for a high-spec Navara. The twin-turbo 2.3 litre diesel is smooth and flexible. We like it with the 7-speed automatic gearbox, which makes the most out of the 450Nm on offer. But, you can also get it with the 6-speed manual gearbox.
The Navara has one of the most carlike and comfortable interiors in this range, with a great layout and overall feel. While the coil-sprung rear end is great for smoothness and compliance, it does get let down when towing at full 3,500kg, or with a tray filled up to GVM.
The N-sport Black Edition has a listed price of $54,490 for the 6-Speed manual and $56,990 and the 7-speed auto, as MSRP (Manufacturer Suggested Retail Price). The run is limited to 500 units.