Land Rover court victory over knock-off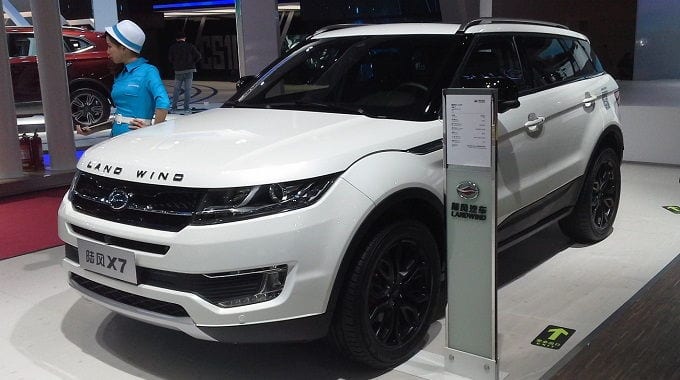 In a landmark legal battle, a Jaguar Land Rover court victory over a Chinese auto manufacturer has been the first such case of the Chinese legal system supporting a foreign company in the car industry.
Jiangling Motor Corporation has been ruled against by the Beijing Chaoyang District Court, in that the Chinese manufacturer has copied the 'five unique features' of the Land Rover Range Rover Evoque. The Jiangling Motor Corporation has since been ordered to cease production and sales immediately of the 'Landwind X7' and for Jaguar Land Rover to be compensated.
The British marque says it's the first such case to support a foreign company in the car industry and praises fairness of intellectual property adjudication in Chinese courts.
Jaguar Land Rover Head of Legal, Keith Benjamin, says it's a win for the automotive industry.
"We welcome this decision of the Beijing Court, which further strengthens our confidence in investing in China and in the fairness of intellectual property adjudication in the Chinese courts," he said. "This ruling is a clear sign of the law being implemented appropriately to protect consumers and uphold their rights so that they are not confused or misled, whilst protecting business investment in design and innovation," Benjamin explains.
The most interesting part of the Land Rover court victory, is that this could have wide-reaching effects on the Chinese manufacturing industry, especially so in regards to automotive parts and equipment. Many worldwide manufacturers have manufacturing facilities in China, however it is the direct, poor quality knock-offs that may find this precedent closing down their businesses.