New Ford patents look awesome!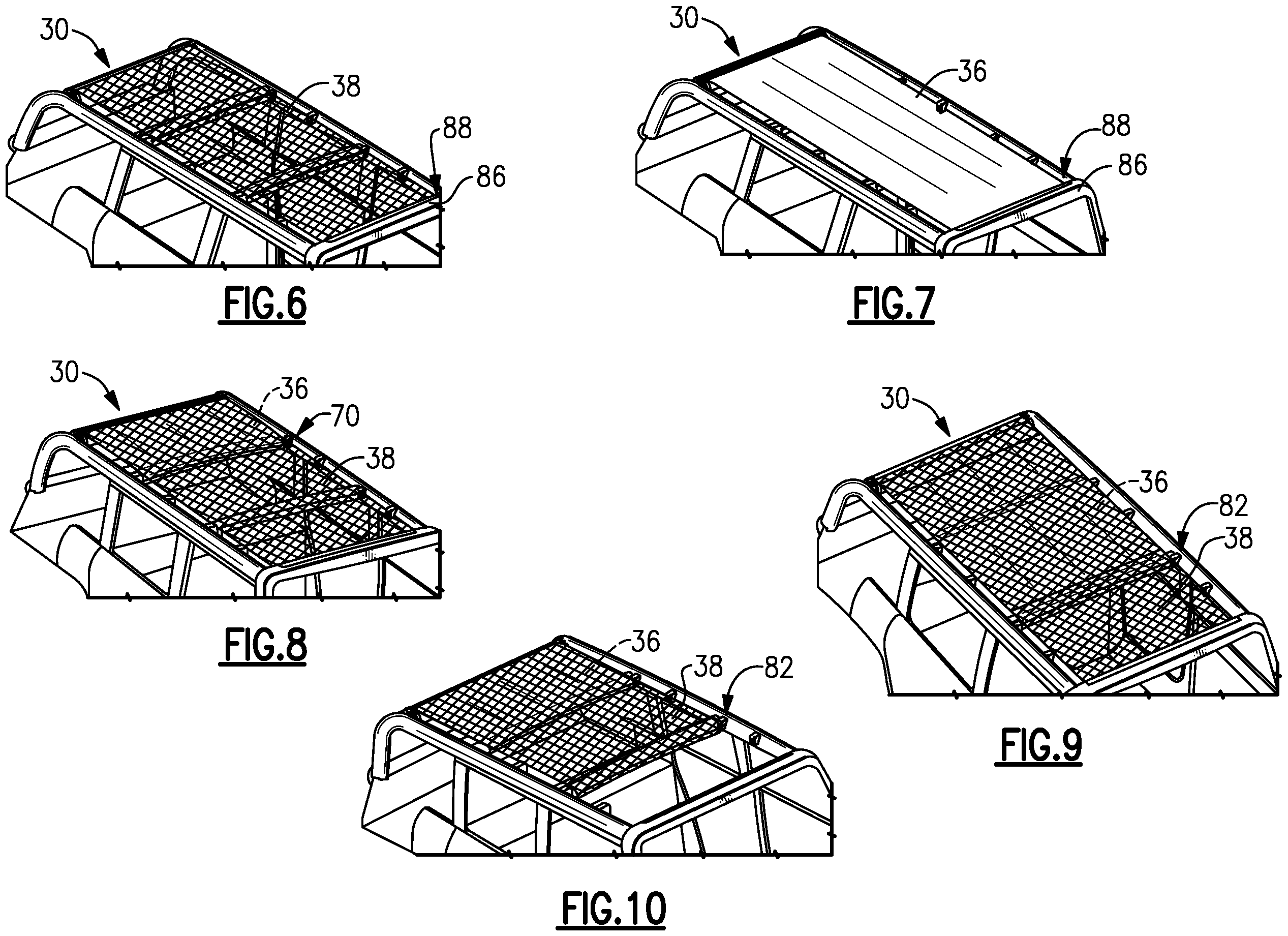 Ford have really started to patent some awesome looking gear. From the tub-mounted telly screen, to this new gem; a roll-up convertible roof. There's no denying it, the new Ford patents look amazing, and we can only hope that some make it to current or soon-to-be-released vehicles.
The new roll-up roof in the patent could well find its way on to the new 2020 Bronco, especially as many have the Bronco tipped to be a solid competitor of the Jeep Wrangler (think: top-off Wranglers). The Ford patent appears to show two different rolls of material for a roof covering, one a fairly solid canvas-type material, giving shelter from the weather and sun, and the other a mesh-type affair, allowing sun through, while staving off hail, small trees, and drop bears.
Where things get really interesting, is that the patent images show the ability to flip the more solid awning, and add poles to give you an 'off-the-back'-style awning for shelter while you're camping, or out on the beach. We're not entirely sure that we would rather have shelter out of the vehicle while the Bronco is filling up with water in inclement weather, but it'd be magic for your typical day at the beach in summer! Open-air driving is great and all, but the Aussie sun has a hell of a bite! Being able to roll away the roof quickly and easily just makes sense as far as we're concerned.
Still, there's no firm info as to whether it will make it to the 2020 Bronco or not, but we're cautiously optimistic. Especially so, as many have pegged some of these new Ford patents to find their way into upcoming 4X4s.