ARB releases Classic Fridge Series II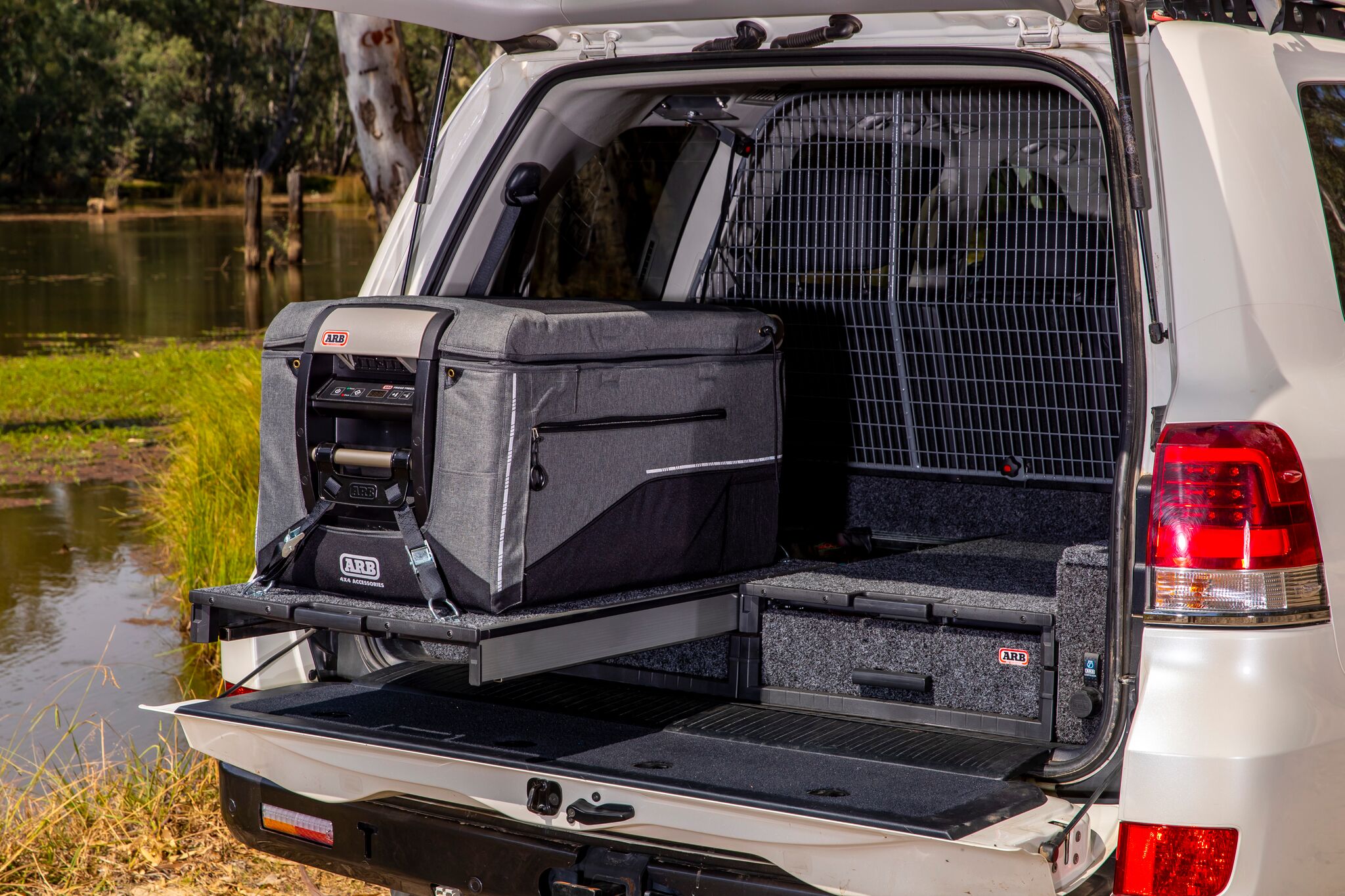 The folks at ARB have just launched their reinvention of their tried-and-tested beer cooler: the ARB Classic Fridge Series II.
The new release from ARB offers an updated colour scheme of black on gun-metal grey, and a host of electronic upgrades. The updated electronics offer a backlit touchpad with buttons that illuminate upon touch for easy nighttime viewing and operation, as well as a dimmable display, and a 12V power readout.
The new Classic Fridge Series II and the stalwart Elements Fridge now also come with a new transmitter, and App Connect, which allows connection to the fridge, with details and controls able to be used through the ARB LINX system, and via your smartphone or tablet.
The new App Connect is able to display target/set temp, power input voltage, compressor cycling status (running/idle), and a lid-open warning. Where it gets even better, is that you can now turn the fridge on and off via the app (or LINX), set the target temperature and you'll be able to change up the settings. Things like display units in Celsius or Fahrenheit, battery protection level (low, medium or high), fridge display brightness, and assign each fridge a separate name – Beer/food!
Pricing for the new upgraded fridges remains the same as the earlier model, as follows: 35L at $1099, 47L at $1249, 60L at $1399 and the monster 78L at $1549. The transit bags have also had an upgrade, and are on offer from $178 for the 35L, increasing up to $210 for the 78L monster.
So if you're in the market for a new fridge, head over to here, and have a gander at all the info on the new Classic Fridge Series II.