Amongst the steady stream of 4X4s that pass through the office here at Pat Callinan's 4X4 Adventures, you might be suprised by the one that is most sought after. Compared to Range Rovers, LandCruisers and whatever else, one 4X4 we find ourselves jockeying over the most is the great little Suzuki Jimny.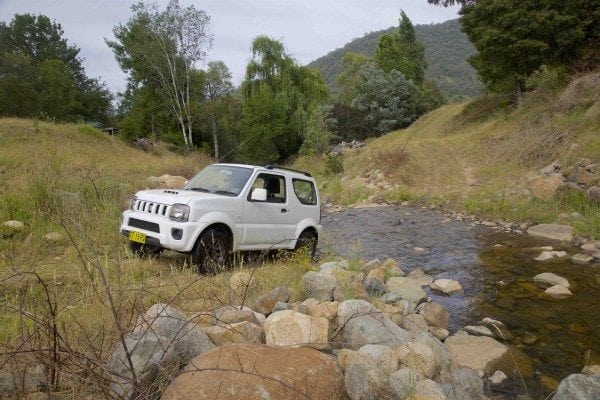 We have one in the carpark at the moment, and have been putting it to task on and off-road for the last few weeks in an effort to gauge how practical the Jimny is with day to day life. Sure, it's a lot of fun to scoot around in, but once the 'honeymoon' is over, what's the verdict?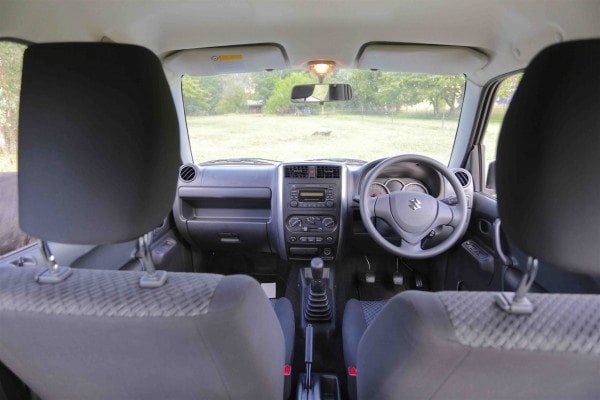 The Jimny is a bit of an old soul trapped in a new body. Like the 4X4s of old, the list of options and accessories is excessively short. Alloy wheels come as standard these days, and you can choose between an automatic and manual gearbox. Other than a protection pack, that's about it for boxes to tick. We've got a manual, which we prefer over the automatic. It's cheaper, gives you an extra cog, and allows you to get the most out of the powerplant. Seeing as the car is quite small and very lightweight, the Jimny is very easy to drive and throw through the gears. There's room to seat four in that small body, and once you get them in, there isn't room for much else. Also, you're probably using most of your 360 kilogram payload with four souls aboard. It's noticeably slower, but it will do it.
You've got good air conditioning, and the seats combine well with a firmish ride and direct steering. This is certainly a car that is fun to drive, on bituminous surfaces or not, owing to that low overall weight. There are drums in the rear and solid discs in the front, but once again owing to that low weight, the ABS-supplemented brakes perform quite well. The interior is simple, quite spartan, but doesn't feel cheap. It's only $20,000, but this little unit is still made in Japan, after all. For driver and passenger, things are plenty roomy and visibility is top-notch. Rear passengers mean  you get more cramped in the front, however.
One thing that is a big appeal with the Jimny is the underpinnings. For someone looking for a 4X4 with traditional underpinnings and without the modern bells and whistles, this is one of the few remaining places where you'll find it. With this comes good off-road ability. A low weight (just over 1,000kg) and reasonable low range reduction (considering the low weight) gives you great capability and drive-ability in the rough, technical country. Live axles underneath, slung up with three-link setups front and rear,  will also be a big drawcard for some serious 4X4 buyers. Capable off-road? Yes, and it will only get better with a few choice mods. Speaking of which, many will be happy to know that the Jimny is well accommodated for in aftermarket-land. Think gearing, suspension, lockers, barwork, and even a supercharger for the motor.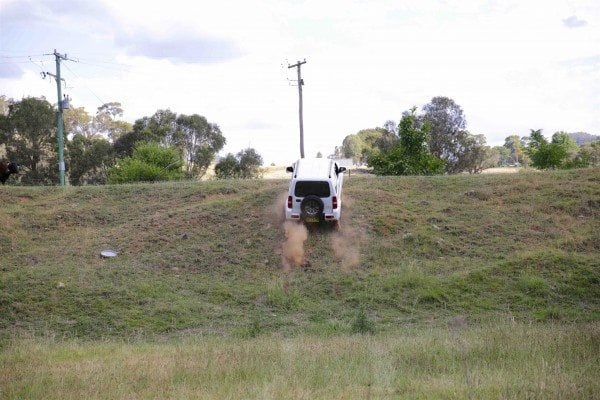 Under the bonnet is 1.3 litres and four cylinders worth of petrol power. 16 valves (with VVT) and double overhead camshafts makes it quite lively and flexible. Low-rev torque monster it is not, but the motor is quite happy anywhere between 1,200 rpm and the six-grand redline. You soon learn to rev the motor out a bit more than a typical 4X4, which leads to smooth and enjoyable gearchanges from the six-speed 'box. Fifth gear gives you a 1:1 ratio (compared to 4th in most other gearboxes), which gives you short gaps between the gears, which works really well.
The motor gets you up to highway speeds, but doesn't have much left to give. Hills are a bit like kryptonite to the M13A, but you can't help but appreciate how well it does for the size of the motor. Fill it up with people, and things get worse. We've driven an automatic model before, and noticed that the manual fares a lot better in this regard.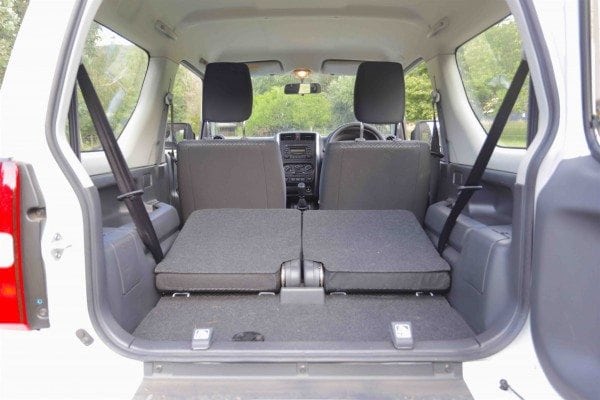 The elephant in the room is the size of this thing. There are plenty of benefits to driving such a small 4X4: fuel economy (a claimed 7.1 litres per 100 kilometers, we'll give you an update with real-world economy), dynamics and capability. The shortcomings are pretty obvious, and mean the Jimny is rarely used as a touring 4X4. Every kilogram counts, and you have to pack smartly and sparsely to fit everything. But, it can be done. With the rear seats down (or even better, removed), you can fit a reasonable amount of gear in the back.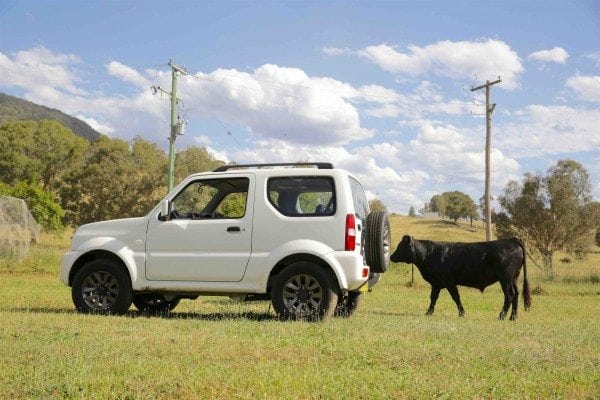 It's one of the smallest cheapest 4X4s available to buy, and doesn't at any time feel cheap and nasty. There are plenty of benefits to owning something smaller, in the bush and around town. Long range touring and work-horsing may not be it's forté, but it does excel in many areas. Also, it's very hard to drive this thing without a smile on your face. For me, that's a huge plus.
SPECS
2016 Suzuki Jimny
| | |
| --- | --- |
| Engine | four cylinder petrol. 16 Valve, VVT, DOHC |
| Capacity | 1328cc |
| Max Power | 62.5kW @ 6000rpm |
| Max Torque | 110Nm @ 4100rpm |
| Gearbox | five-speed manual |
| 4×4 System | part-time 4X4, transfer case |
| brakes | disc front, drum rear |
| chassis | ladder chassis |
| Front suspension | live axle; three-link coil springs |
| Rear suspension | live axle; three-link coil springs |
| Tyres | 205/70R15 96S |
| Kerb Weight | 1075kg |
| GVM | 1420kg |
| Payload | 345kg |
| Towing capacity (braked) | 1300kg |
| Seating capacity | four |
| Fuel tank capacity | 40 litres |
| Consumption* (L/100km) | 7.1 (claimed) |
| CO2 emissions (g km) | 168 |
| Range (theoretical) | 560 kilometres. |
| Base Price* | $19,990 |