Did you know that your common-rail diesel engine is supplied from the factory with less-than-perfect fuel injection settings, and that you could be missing out on both power and fuel economy?
The reason the manufacturers do this is because they're making vehicles for a global market, and their settings have to adhere to any number of country-specific emissions regulations and levels of fuel quality. So rather than tune each vehicle specifically for Australia, they quite understandably adopt a 'one size fits all' policy.
Austrian-built Steinbauer Performance Modules are designed to fine-tune these pre-set parameters on your engine to give you up to 20% more power and torque while maintaining safe levels of emissions and exhaust gas temperatures.
Some performance modules work by manipulating signals from certain engine sensors which can place undue stress on your fuel system components, and ultimately lead to premature failure.
Steinbauer, on the other hand, only affects injector duration, that is the amount of time your fuel injectors stay open to introduce fuel into the combustion chamber, the way the system was originally designed to operate. This also allows precise fuel control through the entire rev range, so your engine is never placed in any unnecessary danger.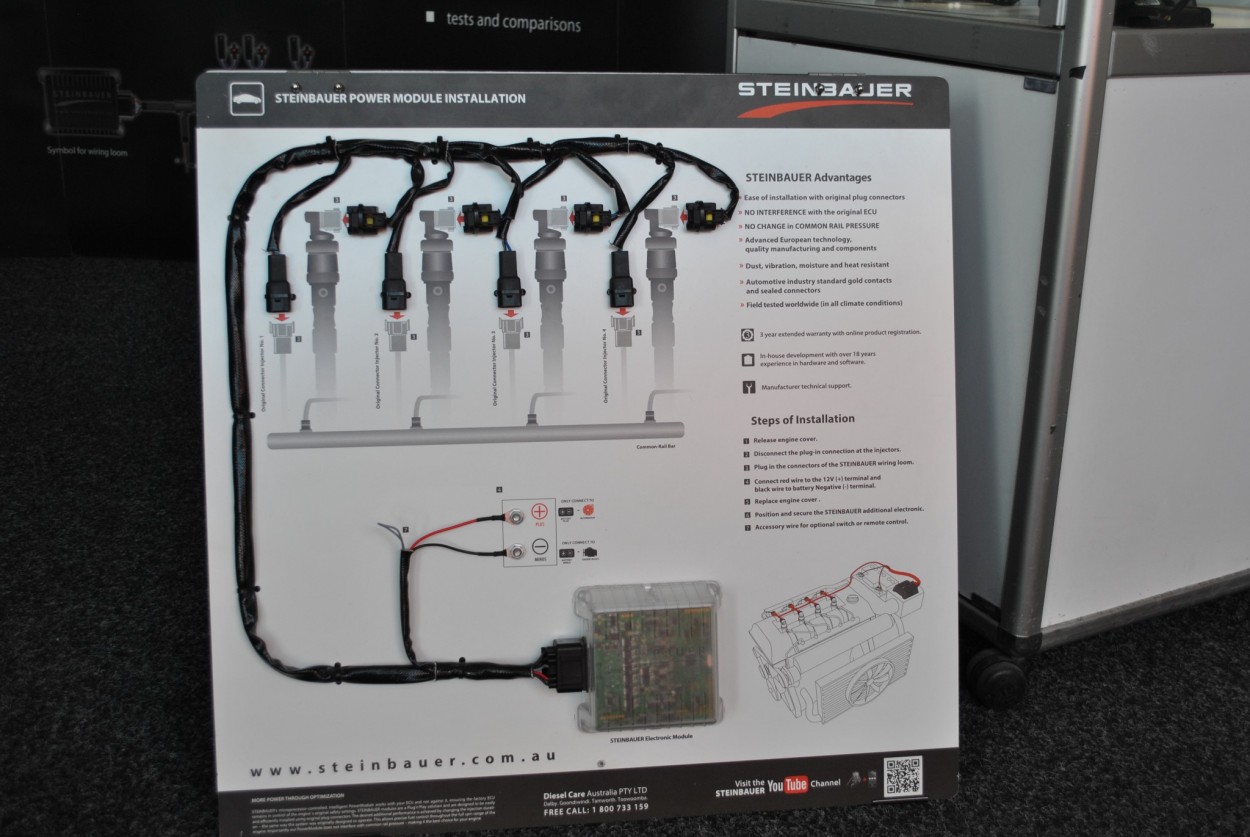 As an inbuilt safety system, Steinbauer Performance Modules are programmed to sense when your 4X4 is working hard for long periods (such as when towing up a long hill or driving over soft sand) and will automatically trim power back until it's at 50% after one minute. This prevents exhaust gas temperatures from getting too hot and cooking your engine, and the unit will revert back to full power once the engine is not under any more stress. This is the only performance chip that offers this safety feature.
The question really is not "why do I want one of these?", but more "why wouldn't I want one of these?" Increased power and economy with no danger of damaging your engine that can be installed in an hour or so. What's not to like?
To learn more, CLICK HERE.