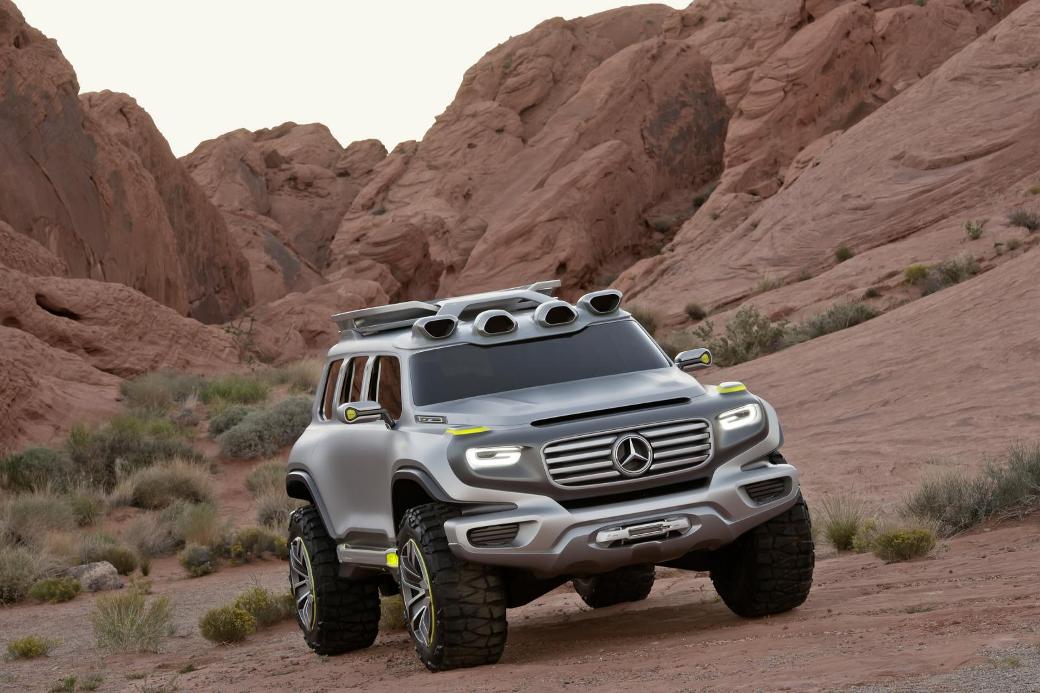 It looks like 2017 is going to be a big year for Mercedes, details of Mercedes new SUV have begun to surface and it appears it's going to be a bit of a departure for Mercedes, in terms of styling at least anyway.
The GLB is said to combine the styling cues of the tough 38-year-old G-Class, with, however more contemporary flourishes to give it a modern twist. Buyers will also be able to choose between a series of optional styling packages, including a rugged-looking off-road appearance, with extra cladding and increased ride height, according to insiders privy to the final design. Not that we expect to see many (any) of these on the tracks anytime soon.
Power is expected to come from Mercedes new 2.0L turbo diesel, producing between 160 and 190bhp in standard trim, although an AMG version has been touted too with around 400bhp, 4WD and a 7-speed auto. The GLB is expected to send drive to its wheels via Mercedes 4Matic 4Wd system (whether this will be offered with an optional low range is yet similar to the current M-Class) is yet to be seen.
The GLB will also be available in a long wheelbase option with seven seats.
In other Mercedes related news, the G-Class (or G-wagon as it's commonly known) is set for a ground up, makeover later this year. In terms of appearance, it's likely to remain virtually unchanged, however, it will see a complete overhaul underneath and is expected to be around 100mm wider to improve passenger space and also handling.