Isuzu has just confirmed that after the rigorous ANCAP testing, the new 2021 D-MAX has nailed a 5-star rating
With ANCAP upping their testing ratings and criteria, the new Isuzu D-Max has managed to secure a full 5-star rating from the safety ratings body. This comes after the vehicle officially went on sale, and is a welcome result from the Isuzu team after a swathe of safety and technology upgrades across the entire D-Max range. We've spoken before about the upgraded IDAS and technology systems within the new D-Max which you'll find here, and the new 5-star rating is a testament to the work that Isuzu has put into the ute, aside from the four-wheel driving upgrades we've all gotten excited about.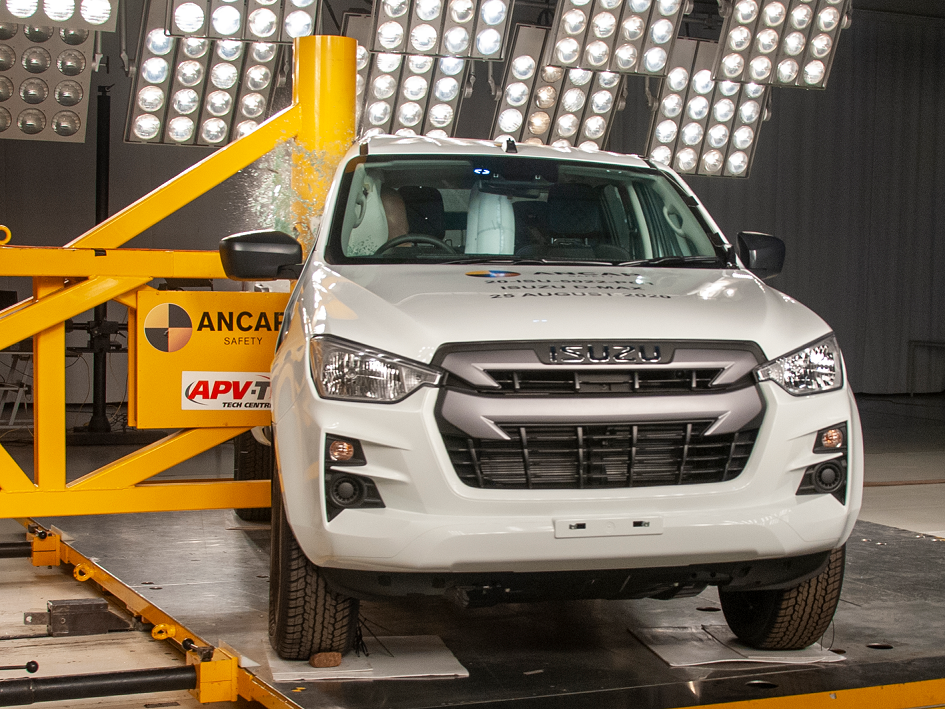 "The D-MAX rating has been highly anticipated by fleet and private buyers, and re-establishes the safety benchmark for the competitive ute segment where the introduction of safety features has tended to lag that of passenger cars and SUVs," said ANCAP Director of Communications and Advocacy, Rhianne Robson.
In the official ANCAP statement announcing the maximum 5-star safety rating result, ANCAP commended Isuzu for democratising safety across the entire range, stating that "all 20 variants in the D-MAX range – single cab, space cab, crew cab, and cab chassis – provide the same high-level safety features, technologies and performance as standard."
"It is reassuring to see manufacturers take responsibility and prioritise safety to provide their customers with the safest vehicles they can," Mrs Robson said.
For those curious, ANCAP has updated their testing regime this year, to better reflect modern crash scenarios, including the vehicles that are more commonly seen on our roads in more recent times. As you can imagine, with more dual-cab utes gracing our roads, the testing has been updated to reflect higher and more massive vehicles.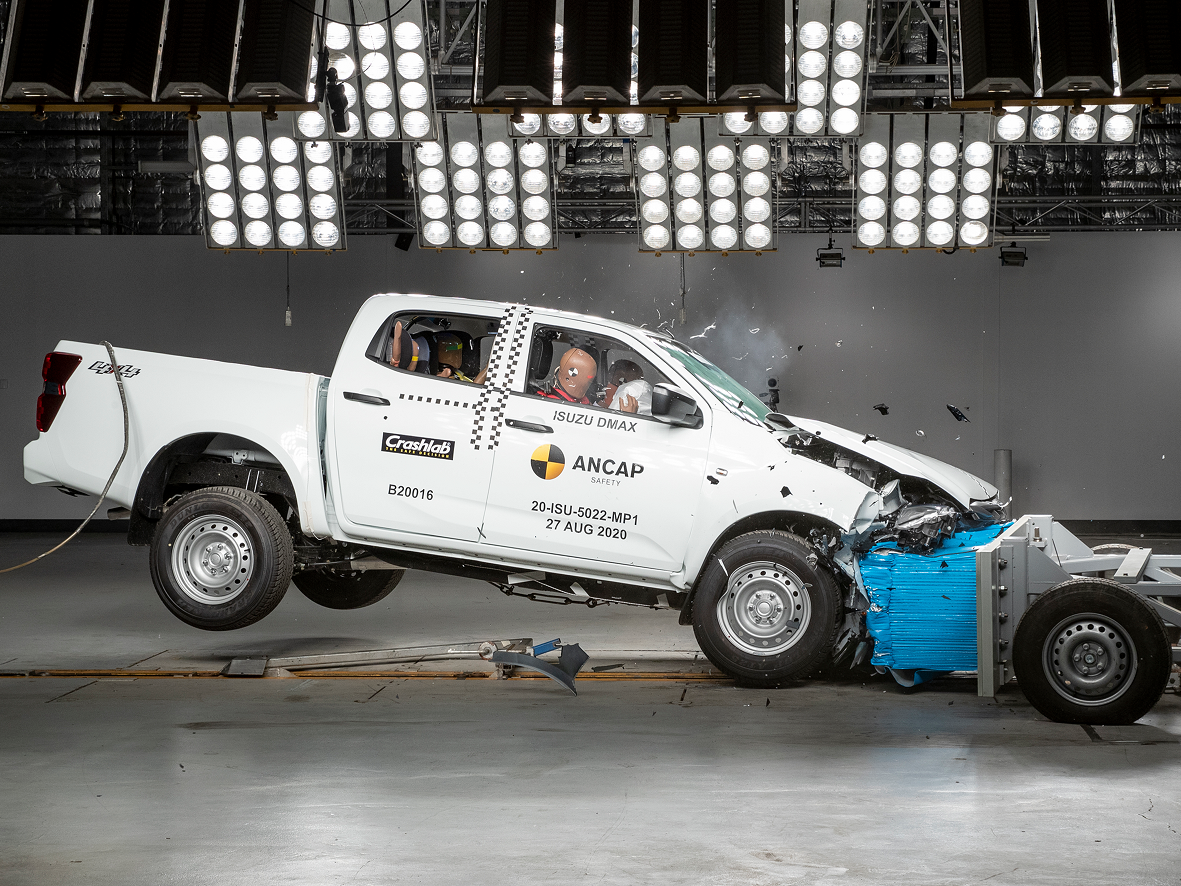 "Safety has always been of paramount importance to us at Isuzu UTE Australia, and with standardised levels of safety and driver assistance technologies previously unseen in a ute, I am very pleased with the All-New D-MAX achieving the top safety rating against the newer, tougher testing criteria," said Isuzu UTE Australia Managing Director, Hiroyasu Sato.
"I'd like to thank and congratulate our Isuzu engineering team for achieving this maximum 5 star safety rating for our Isuzu D-MAX customers. Our customers deserve the best and we are proud to offer one of the safest vehicles available on Australian roads," continued Mr Sato.
All in all, this is a result worthy of praise for the Isuzu team, with yet another accolade to add to what has shaped up to be a top-notch four-wheel drive. If ever you wanted to see videos of the testing for the ANCAP ratings, have a look at this: